Search Engine Optimization Report - $195
Our Search Engine Optimization professionals will review your website and give you a full report that will be presented so that you can easily follow it as instructions. It usually includes: checking for canonical issues preventing correct crawling by search engines. We overview your title, meta, alt tags, website content and make recommendations for their optimization as well as checking the technical aspect of the website - file names, directory structure, internal linking and navigation organization. It includes all the operations to make your website Search Engines friendly and rank higher as a result.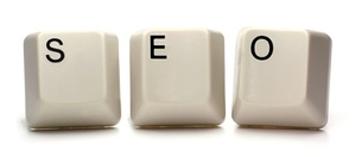 Search Engine Optimization Report includes:
Titles & META tags optimization
Images & Graphics optimizations
URL Rewriting
Inbound link building & ALT attributes with links
Content rewriting & optimization
H1, H2, H3 tags optimizations
Robots & sitemap generation
Usability and design improvement recommendations
W3C Validation & Solve 404 Broken Links & 301, 302 Redirects
Canonical issues analysis: Flash, AJAX, JavaScript
Order any package and get a Search Engine Rankings Report for FREE!


You could have even more with
PRO Package:
Testmonials

Just like my customers I am so pleased that my site can be so easily found now via Google search. Not much has been promised but so much achieved! I am fine with investing grands in my on-line business but these guys deserve something you cannot buy my sincere thank you.
Toni Casala, Children Film, Inc.

SEO reports helped me to come up and fulfill a successful internet marketing plan. Recommendations from webdesign.org SEO experts were easy to follow and urged my site get more visitors.
William Wei, Lecom
About Web Design Library
Web Design Library is an internationally refereed resource founded by well known New York Corporation International Friendship, Inc. that provides a platform for the dissemination of design thinking and research. It covers all theoretical and practice-oriented aspects of the effective, efficient and attractive presentation of information on-line.

Since November 2008 Web Design Library starts to provide Search Engine Optimization services and holistic approach to website promotion.
Web Design Library is committed to:
providing in-depth analysis of the websites to clarify week points and find best solutions;
giving its clients a full look at the techniques and principles of website promotion;
advancing the web site promotion industry's most comprehensive view at what's hot, what's not and what it all means;
examining all aspects of technological innovations relevant to all sectors of the Search Engine Optimization industry;
raising the standards of web promotion by an inflexible striving to achieve the highest aims.
If you're interested in talking to us about any of our services, email to [email protected], or call 347-329-5839 (10am - 5pm EST Monday-Friday).