Coupon websites are increasingly common these days. They provide consumers with opportunities to save on shopping in any retail segment — from groceries to furniture. These ads constitute an effective advertising channel for businesses who want to introduce new goods and services or expand their existing customer base.
In addition to helping customers save money, these sites generate profit for their owners. The following tips will help you establish and run your own coupon platform. From the look to the content to promotion strategies — these ideas will come in handy. So, without further ado, here are key things to consider.
1. Determine Your Target Audience
This is the starting point of any marketing strategy in general. What sort of demographic are you targeting? What are these people's typical behavior patterns? What features will make your website attractive to them? This knowledge will also determine the ways to promote your platform.
2. Define Your Competitive Advantage
What makes your platform unique? Does it really stand out? Consider the examples of websites popular today. For example, www.rabato.com/us/ looks special due to its comprehensive nature. It collects weekly ads from different shopping segments. Hence, users learn about the hottest deals from groceries to furniture to electronics. However, do you have the resources to cover such a broad range of categories? If you can hardly scrape a few coupons for a certain category while others have dozens, it is best to eliminate the section altogether.
3. What Is Your Monetizing Method?
Here, you are faced with a dilemma. You could either gain revenue from placing paid ads on the site or charge companies for the listing of their offers. Naturally, both require you to demonstrate impressive traffic volumes. And to achieve it, you need to build a platform that is pleasing to the eye and attracts many discount-seekers.
Most sites of this kind operate on an affiliate basis. This means their owners receive commissions depending on the volumes of goods or services sold. Popular examples of affiliate networks are CJ Affiliate and Rakuten/LinkShare. Well-established platforms have the privilege of dealing with big retailers without a middleman. This ensures the most attractive deals and the most generous commissions. Such sites also get payment for display ads in premium spots — on their landing page, smartphone apps, or in digital newsletters.
4. Pricing Structure
In the case of paid ads, the listing could be provided free of charge. This must be determined before launch. If you choose to request payment from businesses for listings, this could be done in the form of a monthly or annual subscription. Alternatively, pricing could be linked to performance. This includes the Pay Per Listing and Pay Per Download models.
If you are thinking of focusing on grocery coupons, pay attention to the following. You are likely to be paid per "print" or "download". The latter refers to programs known as direct-to-card. These are conducted via big coupon providers working with big brands (it is similar to affiliate networks).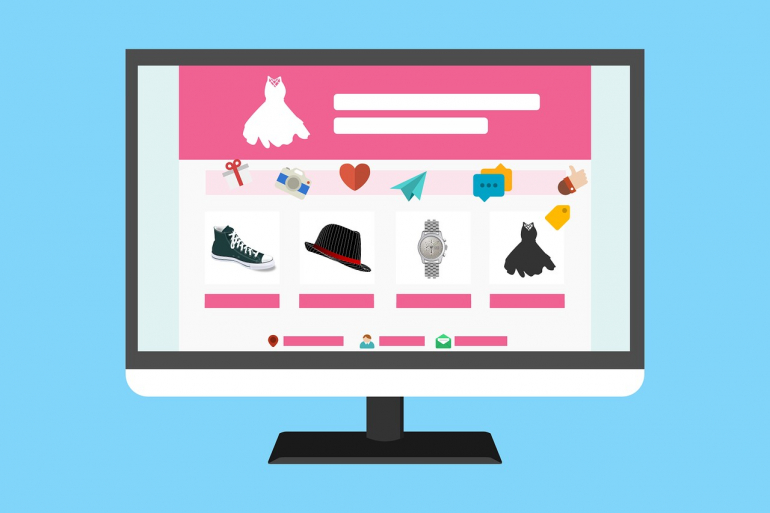 5. Improve Navigation
If the site is confusing, users are just going to head elsewhere straight away. It is imperative to make the interface understandable. The menu should be logically structured. Think of the way all the desired categories and subcategories should be arranged.
It is recommended that the categories are shown directly under the logo (i.e., under the header), or in a sidebar. A big mistake is placing them in the footer (the bottom element of the page).
The first version of the website may be crafted without third-party assistance. There are many popular templates. With the right skills, you can try doing it yourself via WordPress or Joomla.
6. Emails and Apps
How are you planning to inform registered users of fresh deals? It is worth investing in a smartphone app for both operating systems. Arrange social network pages that people can follow, and launch a regular newsletter. For example, Rabato uses both email and social media channels for wider reach. The more convenient it is to monitor discounts using your site, the more traffic and registered users you gain. Eventually, all these things make you more attractive to retailers.
Concerning emails, know your limits. Do not bombard users with dozens of emails per week. Instead, create a less frequent newsletter (e.g., weekly for a weekly ad site), which is packed with attractive deals.
7. Recognizable Logo
A good logo is worth investing it. If your project takes off, this becomes the symbol of your company, something consumers will recognize. Hence, it should look memorable and interesting.
Reach out to a professional graphic designer and have several variants to choose from. An amateur-looking logo is sure to scare users away. Make sure it projects a professional image communicating trustworthiness.
8. Wise SEO
If you do not possess the knowledge to conduct search engine optimization, invite and expert. The success of your strategy determines how high your website is positioned in Google search results that are 'organic' (i.e., unpaid). Naturally, you get more visitors if your site is among the first results they get when searching for "coupons" or "grocery coupons", etc. The content of your platform defines the keywords you need to optimize for. The same words must also be included in the texts posted on your website.
9. Measure Traffic
There are several tools to measure how many users opening your site. Bear in mind that AWStats tends to exaggerate the number of visitors. In this regard, Google Analytics is a more trustworthy tool. Traffic figures are a vital indicator, as they prove the effectiveness of your strategy. Retailers will be more willing to negotiate a deal if your platform's popularity is backed by actual numbers.
10. Mobile Devices
Since almost everyone nowadays accesses the internet through portable devices, make sure your website looks decent on a smartphone or tablet. Mobile optimization is essential for any company that wants to be taken seriously.