When you invite guests to your home, you probably do everything you can to tidy up and make your home look spotless, right? You do so to make a great first impression, to make your guests feel comfortable and pleasant while you're hosting them.
A visitor should feel nice and comfy, and it's up to you to make it like that. And, the same goes for your business' website. As a business owner, you should never let your website makes its visitors feel uncomfortable. Otherwise, you will have people leave immediately, and that's just bad for business.
Fortunately, just like there are ways for you to clean your home and make it pleasant for your guests, there are also certain steps that you can take to make your website visitors feel good.
So, take a look below and learn about the five really good practices that will undoubtedly take your website to the next level.
Have a clear value proposition
Imagine wandering into a shop where you can't figure out what they sell. You go in, you look around, and still, you can't quite figure out what the shop has to offer.
You must never let that happen to your website. Instead, you need to have a clear value proposition. This proposition is your business's mission statement, it's there to tell your visitors what you are doing exactly and why you are doing it.
So, the first thing you need to do is place your value proposition on your home page. Placing it in the header area would be great. If that is not possible, another great place for the value proposition is on your blog and About page.
That way, your visitors will know exactly what they will be getting if they decide to buy from you or hire you. They must never be left in the dark when it comes to your offer.
Finally, it would be wise to include the following in your mission statement:
the location of your company
what you do
what you have to offer
how your customers can benefit from your products/services
Is your website visually appealing and fully functional?
There is no way to deny that looks matter. And, your website is the face of your business. When your potential customers visit your website, the first thing they see is its design.
However, is the design all that matters? Of course not. As a matter of fact, making a huge deal out of your website's design can have detrimental effects.
To be precise, a website that has too many high-resolution pictures, a website theme that is unresponsive, and flash content, will only make a user's experience bad. Also, if you add too many plugins to create a complex layout, you are in trouble.
These elements affect the responsiveness of your website. And, if you have a website that is too slow, a website where users have to wait for too long to navigate from one page to another, well, you have a bad website.
That is why, apart from the design, your website responsiveness and navigation should be among the first things you check when you start with the website analysis. Because if these negatively impact the user experience, you have failed.
A wise start would be to get rid of flash materials. They won't work on the vast majority of phones, and many of your visitors do all the browsing from their smartphones. Once you get that done, optimize your pictures and reduce their size so that they don't slow down your website.
Finally, check if you can navigate easily on your website since this is one of the essential elements of good user experience.
Are you doing marketing the right way?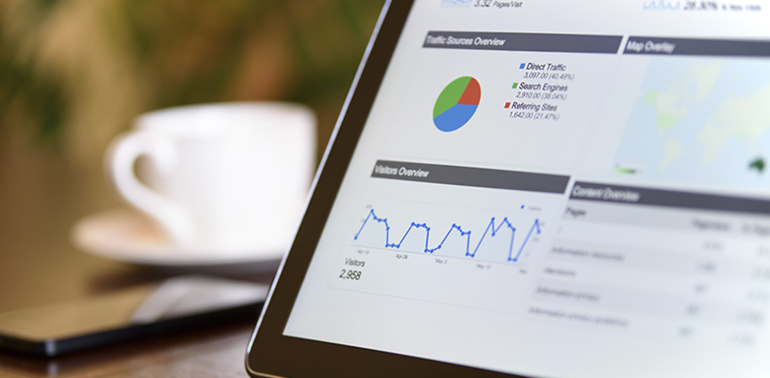 Are your marketing efforts good enough? Are you doing everything you can to get more people to visit your website?
It's not easy to provide an immediate answer to these questions. However, there are some things that you can do to improve your marketing efforts.
SEO
The aim of search engine optimization is to have search engine spiders find your site and pages easily. Once they do that, they will also rank the page relevance so that it appears somewhere in the search engine results.
The goal, of course, is to rank as high as possible in the search engine results. And, in order for that to happen, you need to optimize everything on your website. This optimization is not a one-time thing but a regular practice. It requires maintenance, tuning, and testing.
However, keeping up with SEO trends can often be a tricky task if you are not familiar enough with it. So, it would be wise to research all aspects, including SEO for product images, content, keyword analysis, all the way to continuous testing.
If you find this too complicated, it may be best to hire an SEO agency, having marketing experts take care of each and every detail.
Testimonials
User testimonials have become a powerful marketing tool, and there is no doubt about that. Many successful companies ask for user testimonials and then advertise them through their marketing channels. One of many great testimonial examples is a quote testimonial. This is by far one of the most popular forms of testimonials, and it has been used a lot recently.
It's not difficult to figure out how these testimonials work. You just need to pull a quote directly from a customer.
For example, you could kindly ask a customer how happy they were with your product. Then ask if you could feature their answer on your website. And that's it.
Of course, there are other testimonials that are more complex, such as video testimonials, but it may be better to stick to these 'more traditional' ones in the beginning.
Social media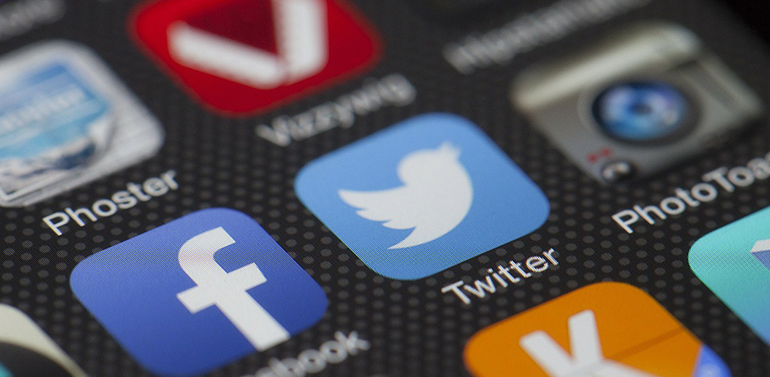 You can have a great website with awesome content, but you won't get many people there if you don't share it on your social media accounts. Taking your website to the next level without involving the power of social media is hardly possible.
Therefore, it is crucial that you use social media platforms to promote your content. Share posts, product reviews, and tips on your social media platforms. Anything that can be valuable to your audience should find its place on your Facebook, Twitter, and Instagram accounts.
But why stop there? Once you master these three giant platforms, you can move on to Snapchat and LinkedIn.
However, bear in mind that you can't post the same content everywhere. For example, Twitter is ideal for short, snappy links, while Facebook, on the other hand, isn't suitable for that kind of post.
Include clear calls to action
Last but not least, having clear calls to action (CTAs) is really important. Once you get people to your website, you want them to stay there and do something that will be of benefit to you, right? In order to stimulate that chain of events, you need to include effective CTAs. You should provide a gentle push in the form of a well-written call to action. For example, 'Check Out My Blog' or 'Download My Guide.'
Just make sure that the words on a button make sense and that they are visible enough. Don't be too aggressive, but also don't be shy to ask your visitors to take a certain action. Remember, a CTA is placed within a button that is designed to provoke a reaction. In other words, you want your visitors to click on the button and sign up for your email newsletter, download a guide, or make a purchase. That is why it's best if your CTA starts with a verb.