It's estimated that in 2020, there will be over 2 billion online shoppers worldwide.
That's a staggering increase over the last decade and a trend that is set to continue for years to come, as more people gain access to sell and buy online.
However, even though the market is enormous, that also means that competition is as fierce as ever. You not only need to lure buyers away from giants such as Amazon or Walmart but will also have to compete with millions of smaller sellers competing for the same customers.
Luckily, there are effective approaches that can help you stand out and gain an edge over the competition.
If you know how to design your eCommerce store to satisfy your target audience and drive sales, you will never have to worry about dry months, as your loyal customers will keep coming back for more.
To help you get started, let's explore some of the most effective eCommerce web design tips that will help skyrocket your sales in 2020 and beyond.
Focus on User Experience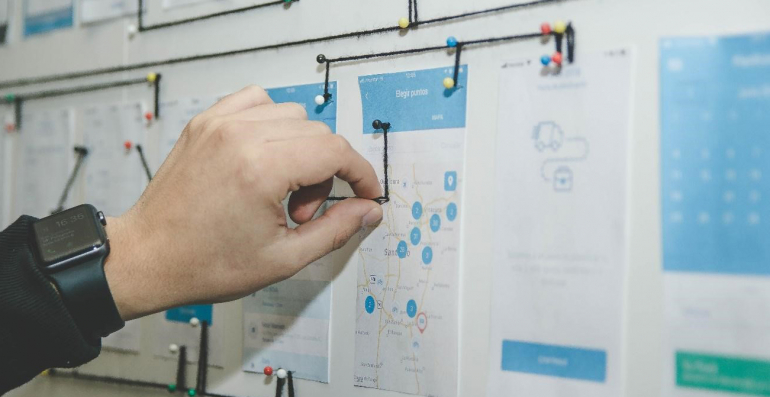 Not too long ago, eCommerce was much simpler – you could buy a cheap domain name, set up hosting, install a theme, and start selling.
However, online buyers have become more sophisticated, and are now looking for convenient and seamless shopping experiences that are catered to their needs.
That's why user experience now plays a central role in the web development process for eCommerce stores, as it allows taking a more structured approach that considers the preferences, browsing habits, and expectations of the target audience that the website will serve.
Luckily, there are plenty of themes that already provide the basic framework for seamless and convenient user experience.
For instance, if you were starting an online forum, you could use a WordPress forum theme, which would already have a responsive design, all the necessary features, and a practical layout that made it easy to navigate.
Just the same, there's a wide range of options when it comes to responsive eCommerce themes as well, which allow you to choose the features and layout that seems the most convenient, and then customize it further to meet your requirements.
With that being said, simply slapping a theme on your website and calling it a day won't cut it.
You need to carefully plan out your navigation, design elements, as well as various points of emphasis that will direct the actions of your visitors if you want them to quickly find what they're looking for and start adding items to their shopping carts.
Develop a Strong Brand
When competing with thousands of other stores, you need to find a way to stand out because otherwise, getting customers to choose you over the competition will be all but impossible.
That's where branding plays such a crucial role – it helps distinguish your store from the rest, forms a stronger bond with your audience, and provides you with a unique selling proposition that you can make the focus of your offers and selection.
If your website has a unified message and a mission statement that speaks to the people that you want to reach, you will have a much better chance of attracting customers, even when competing with industry giants such as Amazon.
What's more, a brand is a business asset that might eventually start adding value to your company – after all, without a brand, an eCommerce store is little more than a collection of products on a website.
Many eCommerce stores have been built from the ground up on their brand alone, as it allowed them to accumulate a loyal following that was willing to pay a premium in order to become part of the brand experience that is offered.
Make It Easy to Purchase
One of the most common mistakes webmasters make when designing their eCommerce stores is failing to see the buying experience from the customer's perspective.
Sure, it may seem like adding products to the cart and finishing the order is an afterthought, but you'd be shocked just how much revenue is lost every year because of cart abandonment at various stages of the buying process.
Therefore, one of your main challenges as an eCommerce store owner must be figuring out how to simplify the checkout and buying process and make it as quick and painless as possible.
But where can you start?
Well, the best starting point is the habits and preferences of your target audience, as that will likely provide you with the most valuable insights and specific solutions.
Today, you can use various tracking apps that will provide you more information about where the biggest drop-offs occur, allowing you to zero-in on the most significant issues. You can also conduct surveys of your customers, asking them for feedback about how to make the shopping experience easier.
There are also various solutions that can help you reduce abandonment in WordPress, providing you with insights as well as helpful tools.
Sometimes, the difference between a shopper buying from you and the competition will come down to which of the stores is easier to buy from and requires less effort, so you need not only strive to simplify the checkout process, but also stay on track of how the competition is handling it so that you can keep improving.
Make Your Website Look Trustworthy
Perceptions play a vital role in how much sales you are able to make online.
In the decades that online shopping has been available, consumers have become all too aware of the potential risks when dealing with shady stores online, so they're very vigilant about where they shop and type in their payment information.
So, even though you may be running a legitimate and honest online business, if you don't look the part, it's likely that the majority of your prospective buyers will opt for the competition.
But how can you make your website seem more trustworthy?
Well, there are a few vital signals that can you should be showcasing on your website to make your shoppers feel safe when buying from you.
First off, make sure that you use an SSL certificate, which helps encrypt user data and also shows that your website is Secure when browsing with Google Chrome. This may seem like a simple step, but it can make all the difference, as you don't want prospective buyers to see a "this site is not secure" sign when considering whether to access it.
You should also use high-quality images that are consistent and showcase your product in the best way possible. No one wants to see low-quality stock photos, as they don't require effort, don't look good, and don't look trustworthy.
Instead, invest in a professional photo shoot for your products, or at least take pictures yourself using a digital camera or even a newer smartphone – with today's consumer-level technology, producing stunning images is easier than ever before.
Finally, you must include social proof and prominently display it in your website design – showcasing the happy experiences of past customers is a critical element that will help instill trust in your brand and provide a significant boost to your sales.
For example, if you are just about to run your online business, you have a great chance to do it quickly and simply and get an excellent result.
To start your business online, all you need is Roxxe - Responsive Multipurpose Shopify Theme. With this Shopify theme, you can make all the points described above and realize all your ideas as simple as possible. Roxxe - Responsive Multipurpose Shopify Theme - contains everything you need to ensure that your store is not only functional but also convenient.
Roxxe Theme includes dozens of amazing topics. You will find solutions for a diverse business niche, such as fashion or accessories, and for exclusive offers, such as a pajamas shop or a manicure studio. Check the available Roxxe skins. Try Roxxe - Responsive Multipurpose Shopify Theme and get the experience of creating a full online store with no sweat!
Like fashion, web design is constantly changing with the arrival and departure of various trends. If you want to create a site that looks professional, you should always be aware of the latest web design trends. It is important that your visitors give a good first impression. So that you can work effectively on web design, we recommend getting acquainted with the theme Sirius.
You can significantly influence the impression of visitors from using your site. This minimal Shopify theme store for dropshipping will help you make the site simple and convenient, highlighting only the most important content. Now, it is not necessary to monitor trends all the time. It is enough to use Sirius - here you will find ready-made solutions for the design of the site.
What will you get with Sirius? Clean design with a limited color palette and ample empty space, trust in personal images and the About Us page, interactive features, including call-to-action buttons and contact forms. Create your own high-quality site today.