2019 is a great time to be alive. This is because it is possible to buy nearly everything on the internet from the comfort of your home. 2019 is also a good time to venture into a new business and launch your ecommerce store. One of the best platforms to build your online store is Shopify.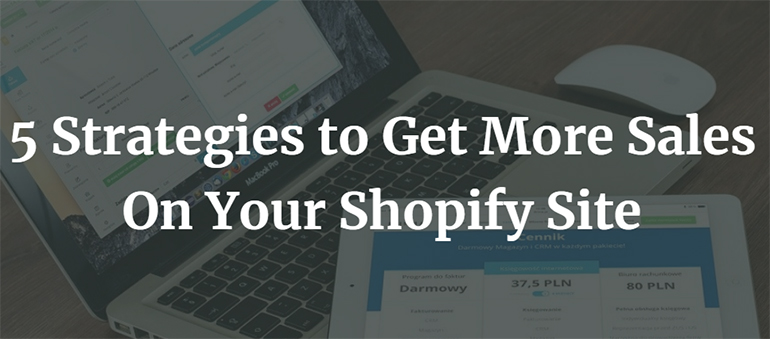 According to https://websitebuilder.org/shopify-statistics/ Shopify had more than 218 million buyers spread around 175 countries in the last one year. In June 2019 alone, the Shopify website had more than 57 million visits. These are some of the reasons that make Shopify is one of the most attractive deals for entrepreneurs.
However, if you are new to this site, starting your own Shopify store can be challenging especially if you are not familiar with Shopify tips and tricks. You might end up optimizing all the wrong things and leaving out the most important essentials. As a budding entrepreneur, it is highly recommended that you hire a proven Shopify SEO company to help you use search engine optimization effectively to target quality traffic and yield better sales for your site.
The secret to having a successful Shopify store is by employing several marketing strategies that will help you increase sales. Whether you are new in business or you've been doing it for years you need to know that eventually, the same old strategy will grow stale.
Here are 5 proven strategies to get more sales on your Shopify site.
1. Create Great Content
The Shopify blog is a great tool that will help you when creating marketing content. According to https://www.quicksprout.com/corporate-blogging/, about 61% of American consumers have bought something after reading a blog post. This is how powerful great content is for you as an entrepreneur. Don't be left behind. Connect with your target audience and build your brand affinity. You can start with one blog post a week and increase your consistency with time.
2. Create Helpful Product Descriptions
If you are selling products such as clothes or accessories ensure that you give a size guide. This will protect you from getting too many returns or customers abandoning their carts. You should also have a page where you answer frequently asked questions so that customers can get clarification before making a purchase.
3. Use Influencers to Get More Traffic
As an e-commerce entrepreneur, you can greatly benefit from influencer marketing on your Shopify store. Influencers can help you create brand awareness, drive conversions and eventually generate more sales in the long run.
If you are launching a new product on your Shopify store an influencer who has a large audience behind him would be a great choice to push your new product into the market and get more sales. Compared to using a celebrity to promote your products, an influencer has more authenticity and better engagement as most of their target audience perceives them to be more honest and reliable.
For example, if you have a Shopify clothing store for women under 35 years it would be great to source your influencer from Instagram. Since most Instagram users are female an influencer with a large following on this site can use their Instagram stories to tag your products so that their audience can shop directly from their platform.
4. Employ a Customer Retention Strategy
Many Shopify store owners believe that when their store is not growing as it should it's because they do not have enough customers. This sometimes is not true. Instead of focusing all your efforts on getting new customers why not employ a customer retention strategy? Statistics have shown that many loyal customers tend to add more items to their carts every time they visit your store. This means that they are likely to generate more revenue with every return visit they make.
If you have customers that are already familiar with your brand you can try improving their experience so that they do not move to your competitors. Give them great discounts especially during the festive season and see your sales go up.
5. Use Icons That Show That Your Site Is Secure
With cybercrime and credit card fraud on the rise, shoppers all over the world are exercising caution when shopping online. As a Shopify store owner, you need to be in the know so that you can make the latest security adjustments. How can you prove to your audience that your shop is secure and trustworthy? You can display a security badge on your store and link it to a description that explains how Shopify meets card payment standards. Show your shoppers that you are one of the good guys by displaying a website security provider's badge and they will always come back.
6. Use the best template to create a store
All the methods and tips described above can be implemented faster and easier if you choose a high-quality template for the foundation of your online store. One such template is Roxxe - Responsive Multipurpose Shopify Theme.
Roxxe - a brand new, fast, and beautiful Multipurpose Shopify theme! Roxxe - is your opportunity to launch a full online store in a few clicks! Roxxe - this is what you need! You will find topics for every taste: from the pajamas store to the nails studio, from the modern vegan store to the classic bookshop, and the list of topics is growing every day! This is a large and versatile tool for creating a store of any level. Roxxe is suitable for any business. You can shape by yourself the HomePage using Shopify Visual Builder. You will have a lot of options for the visual design of the store! Roxxe is regularly updated and receives new pages, new topics, and new designs!
Do you agree that just launching an online store today is not enough? To grow sales, you need to work constantly: use various tools, accelerate the site, improve product lines, use social networks, improve the site's capital for the convenience of users shopping from mobile devices.
All this sounds difficult, and it may seem to the newcomer that you cannot cope with such a task yourself. It was for this that the theme Sirius was created - the minimal Shopify theme store. It will help you not only set up and launch the site, but also work effectively to constantly increase sales. Sirius will help make your work more convenient.