With more and more people preferring to shop online, fashion e-commerce websites are witnessing a newfound boom. According to recent statistics, an estimated 1.66 billion people worldwide purchased goods from online stores. What's more, the global e-retail sales are expected to reach 4.48 trillion U.S. dollars by 2021!
Thus, many popular fashion businesses are investing some serious money in their websites. For instance, fashion brands like Moda Operandi invested $46 million, and the Gilt Group put in a whopping $236 million! So, if you haven't designed an e-commerce store for your fashion brand, this is probably the right time to do it. However, instead of getting bogged down in the manufacturing process, it is important to think about a well-thought-out online store that caters to your target audience.
Contrary to the traditional brick and mortar store, there is no sales assistant in the online world. Customers have to browse around on their own. Therefore, user-friendly interface, easy-to-read fonts, and awesome products are your best friends while designing an e-commerce website.
Here are some more ideas that can help you get started with designing an online one stop shop for all your customers' fashion needs:
1- Engaging web design
A well-designed website is the secret behind attracting customers, regardless of the kind of product you are selling online. According to a Kissmetrics study, 90% of online buyers take the website's appearance into account before making a purchase.
A lousy website will not only drive your customers away but will also make them question your brand's authenticity. For this reason, it is a good idea to either hire a competent web designer or use a readymade template according to your website's requirements. There are many e-commerce templates available online that offer clean designs and catchy layouts.
Pair these templates with captivating pictures and minimal text to put your point across. Here is a great example from Reebok's website. Use it as an inspiration to design your landing page.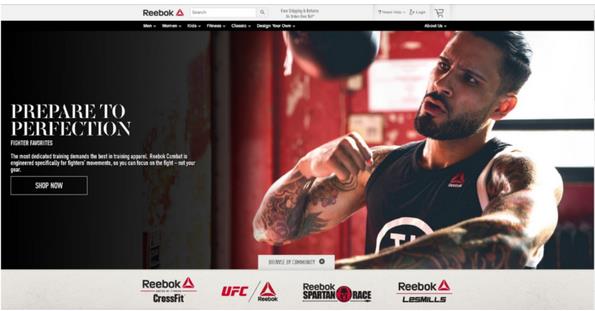 2- Product photography
Since an online customer is going to decide on the basis of pictures mostly, it is important to invest in professional product photography. According to a statistic by Splashlight survey, nearly 50% of website visitors consider high-quality photos to influence their purchase decision. In fact, more than half of them wanted to see at least three to five product photos from various angles and how the product looked on a model.
You can also check out several online DIY resources to that will help you take some beautiful pictures yourself. Take a look at these 50 e-commerce sites with excellent product photography that will get the creative juices flowing for your e-commerce store.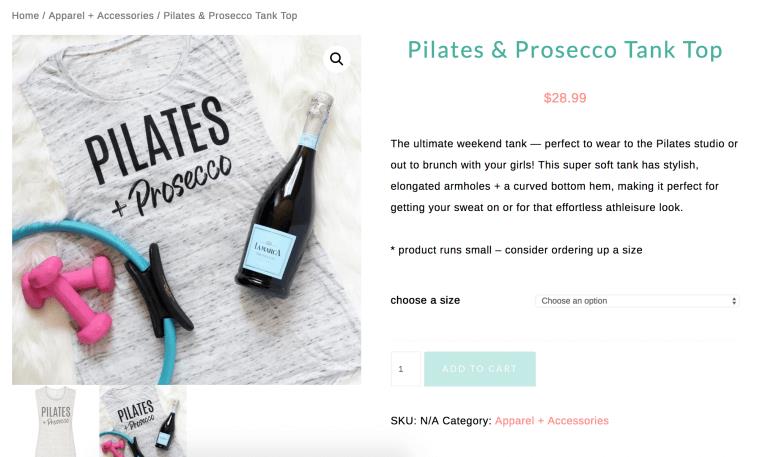 Source
3- Content
Content is the king. If you master the art of good content, you will able to sell much more than just clothes. The power of carefully curated content is definitely an unmatched tool, one that can sell anything! Learn how to leverage the internet to your benefit and use social media as an effective marketing and distribution channel.
2- Offer excellent customer service
The only way to retain online customers is by offering them complete support even after they have made a purchase. Guaranteeing consultation before purchase and troubleshooting afterward will ensure that the potential buyers are converted into long-term, loyal customers.
There are many ways to offer online support to your customers. For instance, you can install a live-chat feature that is active around the clock. This tool can increase your website conversion rates by 10% or more. Additionally, make sure that you respond to all the reviews, especially the negative ones. Addressing a customer's complaint will make them feel heard and respected. Another tip is to greet your website visitors as long-lost friends, rather than potential customers. These small acts will increase their loyalty towards your brand, and you'll find the number of returning customers increasing with each passing month.
Here is an infographic that shows the wonders of good customer service: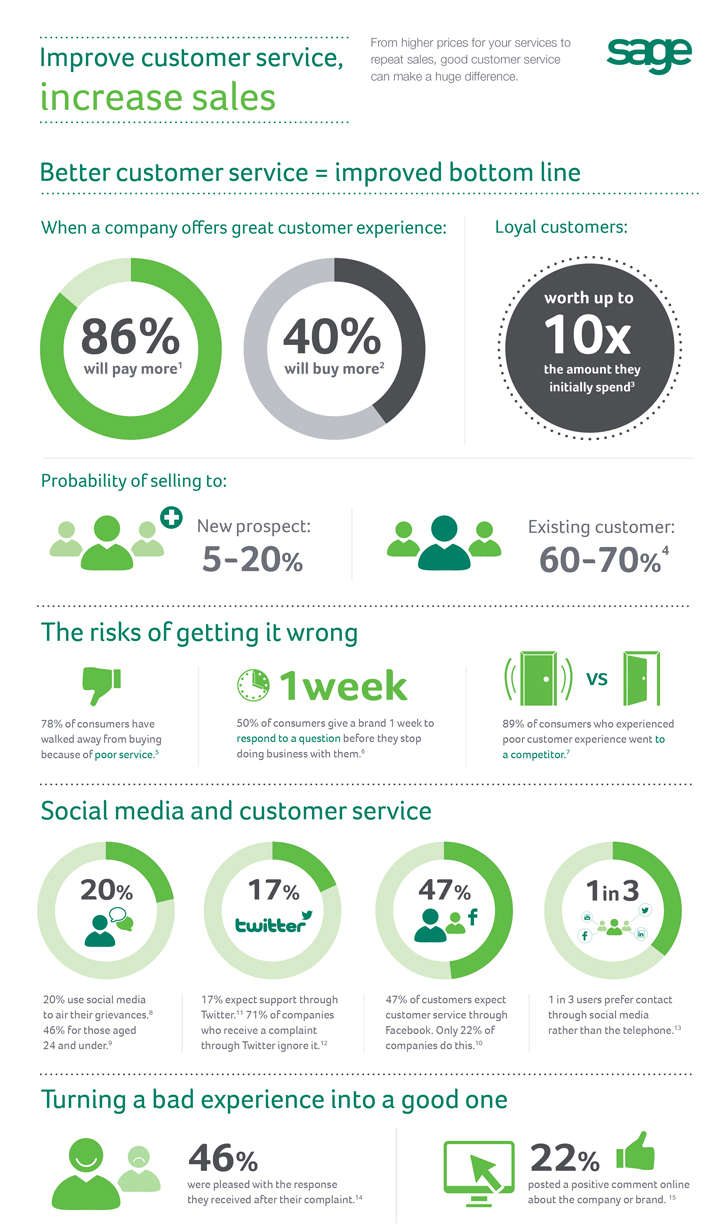 Source
3- Share your story
Don't forget to add an "About Us" page. Most people who visit this page are very interested in your brand and want to give it a chance. So, make sure that you put in a lot of thought into describing who you are, what is your vision, and, most importantly, what do you have to offer. Share customer testimonials and achievements to add validity and social proof.
Remember to add your contact details thoroughly. These should include your email address, geographical address and all social media channels. Take a look at the concise yet effective contact us page of the Leather Skin Shop.
Here are some of the best about us pages that can act as great sources of inspiration for designing your own.
4- Provide easy payment options
There is nothing more frustrating than an online store which doesn't support popular payment methods. Being an e-commerce website owner, you should consider popular options like PayPal, Skrill, etc. to make the checkout process swift and hassle-free.
Here is a list of some of the most widely used payment solutions that can make or break your online purchase.
5- Mobile-responsive design
You'll be surprised to learn that mobile devices helped make more than 30% of online purchases last year. This figure is increasing with each passing year, and for staying on top of your e-commerce game, it is crucial to optimize your website for mobile devices. As you grow, you can also think about developing your mobile app.
An easy way to do this is to opt for vertical designs that are easier to scroll on mobile devices. You can also check your store's mobile responsiveness by accessing it via a mobile device and browsing through it to spot any errors.
6- Offer free shipping
Thanks to Amazon Prime and the likes, free shipping is something that most online customers look forward to. While it may seem like an added cost at first, many store owners look at the bigger picture. It is a great way to incentivize the purchase and customers keep coming back for more! Notice how the Leather Skin Shop mentions about free worldwide shipping right on their header.
Don't forget to think about your store's return policy too, as many online fashion stores also offer free returns. Calculate these costs and add them into your margins.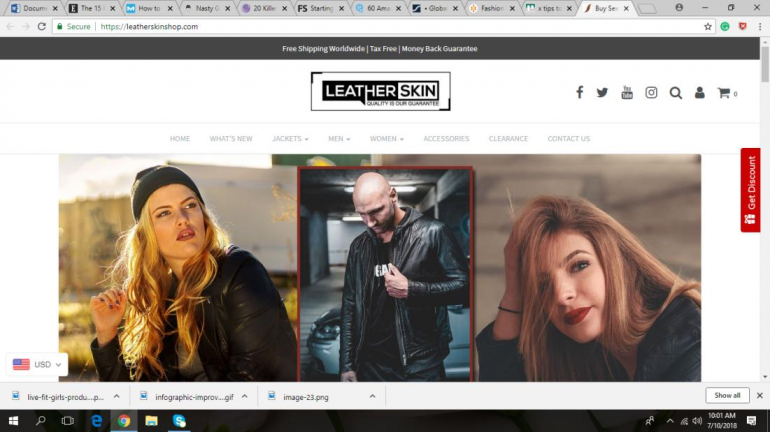 Conclusion:
An online fashion store gives a seller complete autonomy over the customer's experience. You don't have to abide by marketplace policies and rules. Instead, you can shape the whole buying experience yourself. Follow the strategies mentioned in this guide, and you will soon see yourself managing a profitable e-commerce fashion store.
Do you have any other tips that can help fashion retailers provide a better online shopping experience? If yes, share them in the comments below: