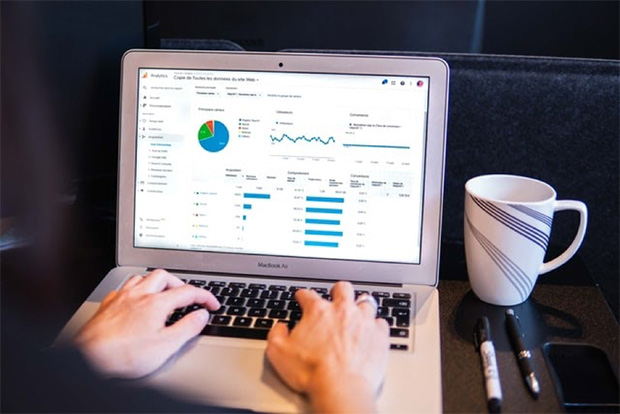 You have likely discovered there is far more to running an e-commerce concern than you initially thought, right? Sometimes the process can feel a little messy. However, to make it in this increasingly competitive environment, you need to streamline all that you do. 
Use these five hacks to improve your ecommerce efficiency. 
1. Establish a Customer Care Mindset
One of the key aspects of your ecommerce development is for your business to be highly customer-orientated. Work on making everything easy for the customer to buy from you and providing excellent support services. Make sure everyone in your team treats customers with the utmost respect, so they always get a good reception.
It is best to have a dedicated person or team, depending on the size of your business, to attend to customer inquires and complaints. If your customers feel heard and looked after, they are more likely to come back to you. Excellent customer care can go a long way to improving your success rate and giving you the edge over your competitors.
2. Respond According to Your Analytics
Analytics reports give you critical data to show you how your business is doing day to day and product to product. Use this data to respond. Look at sales strategies on the good days, and make use of those tactics more often. You can also take a lesson from the bad days for what to avoid.
Also, analytics will show you what is selling well or not so well. Use this data to empower your business to sell more of what people want and less of what they don't. 
3. Use Effective Software
As an ecommerce site is a digital age advancement, it relies on technology and software. So, making use of software that has a positive impact on your e-commerce site is essential. The right tools help customers shop more easily, automate processes, help you manage the site, and minimize mistakes. 
Here are some ways to make sure you are using the right software:
Do some research into what software is making e-commerce processes easier and more streamlined.
Check out what your competitors are using.
Make sure your site layout is neat and easy to navigate.
 
Use software that supports mobile use, so people can buy from you anywhere, anytime.
Get software that improves your checkout system.
Offer different payment methods. This is another great way to drive sales.
Once you have the right software, make sure it's being put to good use. Keep your content updated and relevant. Don't forget to keep active on social media and make sure your SM platforms are professional and kept up to date.
4. Fine-tune Storage, Orders, and Delivery Systems
The factors of storage, management of orders, and delivery systems can make or break your business. You need to put together an order fulfillment plan so that there is a definite system and process to follow for each order. A good system will minimize order shipping travel time and keep costs low for you and the customer.
If your system is effective, customers will find buying from you is easy and hassle-free. This will keep customers coming back to order again. 
5. Keep Evolving and Moving with the Times
The business world is constantly changing, so you must continue to grow and adapt to new trends and customer preferences. Your market research processes are paramount to keeping ahead of the curve. This way, you will be able to foresee upcoming trends and adapt your strategies and systems accordingly. 
6. Integrate All Data 
Data integration is the coordination of your business site and its backend systems. It means the automation of all your sales data, inventory, accounting information, etc. 
Data integration is essential because it organizes all of your essential information in one place. You'll quickly grow accustomed to using an advanced system that makes record-keeping easier and more efficient. Reviewing shipping dates, invoices, labels, and packing lists becomes a much more seamless process with a proper data integration system. You'll also avoid mistakes that could disrupt operations and upset customers. 
7. Check the Server Frequently
Customers are far more likely to click away from your site if it is slow loading or presents error messages. You should check your server as often as possible to make sure it is working optimally. If your site receives high traffic, you'll need to invest in a server that's built for your large audience. Otherwise, potential customers will have to deal with frequent crashes.
Engaging web hosting services is recommended to keep things running smoothly. Hosting services keep sites working quickly, and they keep sites safe and secure for worry-free e-commerce transactions. Fortunately, it's never been easier to find a reputable service provider that suits your needs and budget.
Improve Your Ecommerce Performance
You can never do too much e-commerce website optimization. With these strategies, you can expect not only increased traffic but a higher retention rate of site visitors. You'll seem more professional to customers and also feel more organized, leading to improved site operations.
These tips are just the tip of the iceberg when it comes to improving your ecommerce performance. However, they are a great place to start for anyone looking to streamline their ecommerce site.