Website development and administration has come a long, long way since the days of simply having to remember your FTP login, and maybe how to access your cPanel account if you were lucky enough to have website hosting with advanced features such as cPanel. What you'll find running behind most websites instead these days is a full suite of data analysis software and web-based software tools which can be daunting to use, to say the very least.
The problem is that all of these software and data analysis tools have been put together by software developers, and the UI (user interface) is usually put at the very bottom of the features list. This then leaves end-users completely lost when it comes to actually using any of these online tools, simply because the interface/dashboard requires a degree in coding wizardry to make sense of. Luckily enough you have a lot of options when it comes to replacing the default dashboard running behind any particular website.
I've put together a list of 8 of our favourite website/UI dashboards to give you an idea of what you can achieve when creating your very own custom web admin dashboard. Oh, and all of them are free and very well done, so you can use these when creating your next website.
It's nice to see mockups taking the revolution in mobile browsing and shopping into account by providing files optimized for both desktop computer and iPad/tablet resolutions too. 'Piggy Balance' has a very "online banking" feel to it, thanks to its tidy layout and corporate color scheme.
Dashboard PSD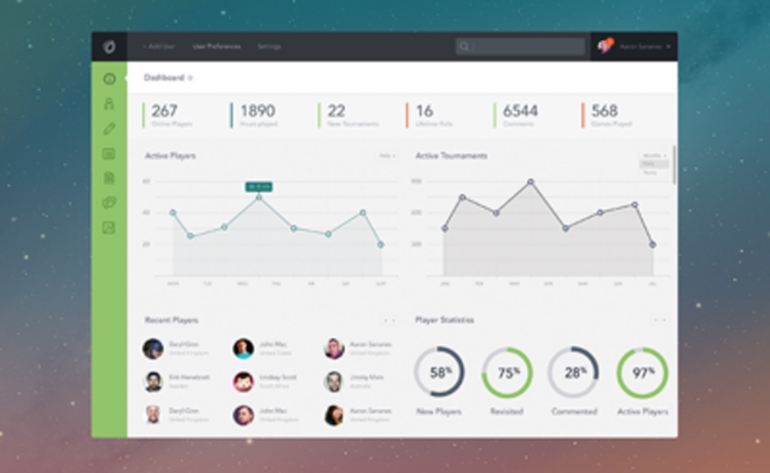 If you're a fan of Google Analytics then you'll love the graph-driven ideas behind Dashboard PSD. This dashboard mockup is 100% free and with several thousand downloads somebody out there really likes this design.
Dashboard Graphs and Calendar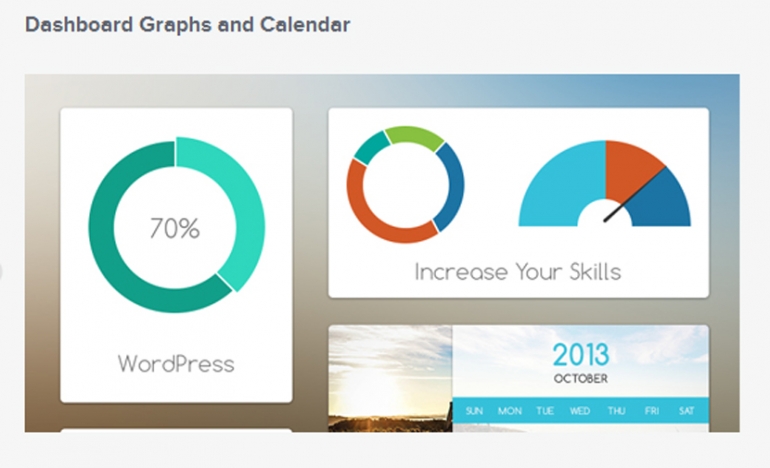 People who groove on statistical analysis also groove on charts - lots and lots of charts. If you're a lover of pie charts then you'll love the layout of this mockup because it focuses on displaying data in a bright, clear format and on displaying a calendar. Nothing more and nothing less.
Data Analysis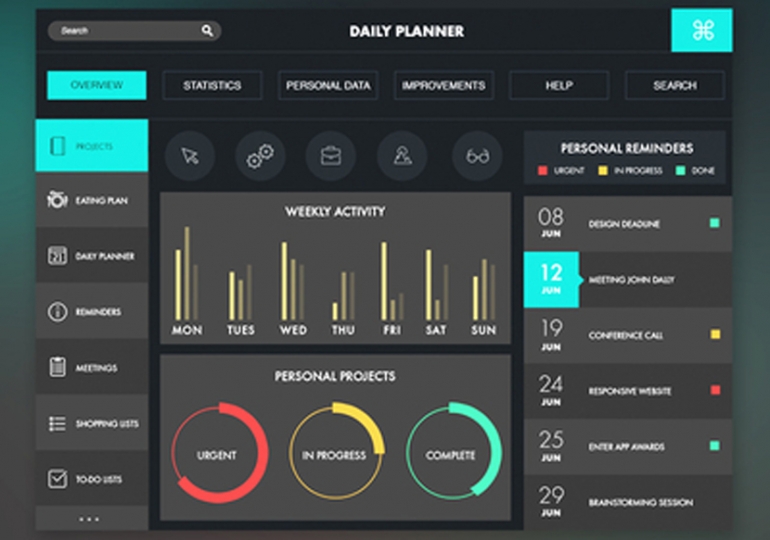 This free admin panel mockup is a great combination of functional data presentation, with some very nice graphical touches too. Created by Jana De Klerk, this mockup will suit anything from personal to business needs.
Infinite Admin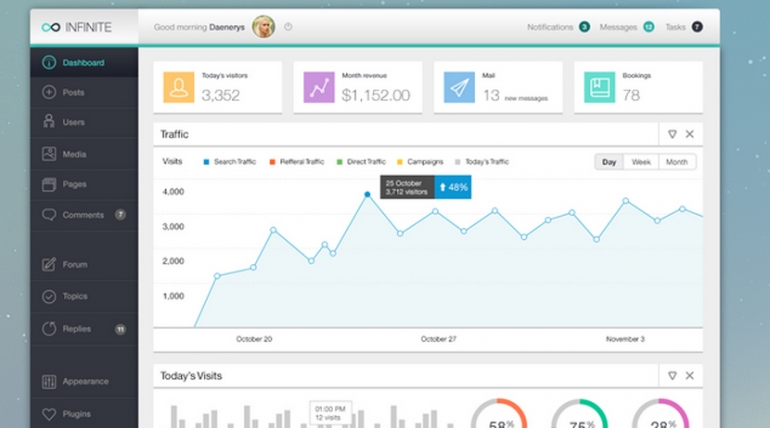 The fact that this product is free for both business and commercial use means there's no ambiguity about how you can use it. Outside of the open licensing it also provides clean layout ideas for not just data analysis but financial tracking too.
Circle Diagram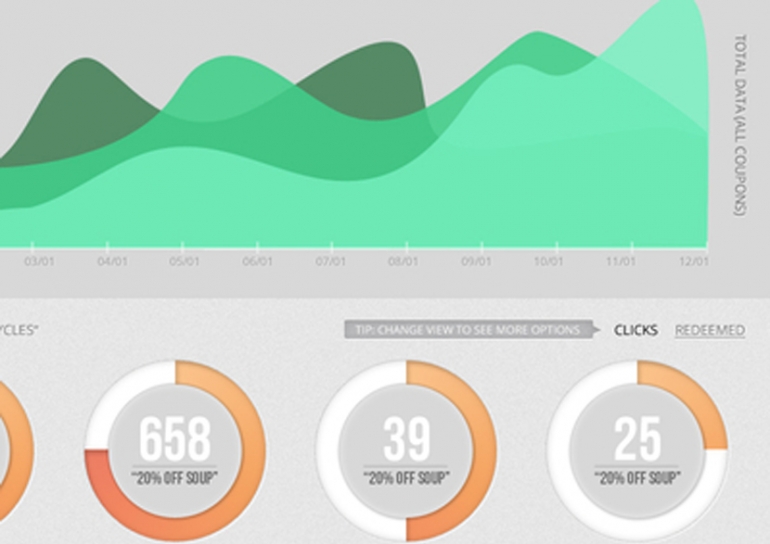 There's a very organic feel to this particular mockup, with trends arranged in layers creating an almost-hypnotic effect. Although this product is completely free, it might not be suitable for commercial use without the prior approval of the dashboard creator.
Admin Panel Template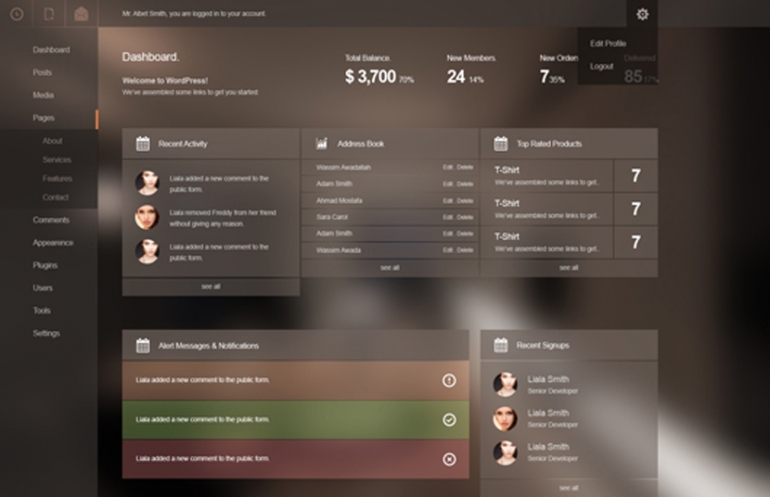 If you're looking for a mockup which is data-drive but still just that little bit "different" we think you'll like what you find with this dashboard. It comes with 5 separate templates for you to work from, and although the overall design is a little bit "dark" this layout just works. Period.
Velo Dashboard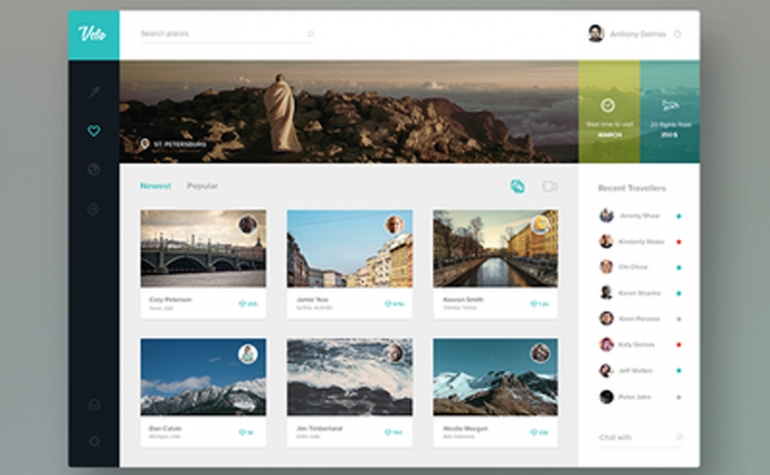 For those of you who love working with true visuals when it comes to running a web dashboard then you'll love the Velo Dashboard set of PSD files. This grid-style layout provides a visually rich environment for you to work in, so not only does it look great but the layout is entirely functional too.