The success of a web development project profoundly depends on a good project management process. And there must be a checklist of important elements that need to be covered throughout the project. So many developers start website design projects without creating a proper plan. Whenever you start developing a website, it is important to divide your time and resources wisely for planning and execution. This helps you save time and effort while making your project a success.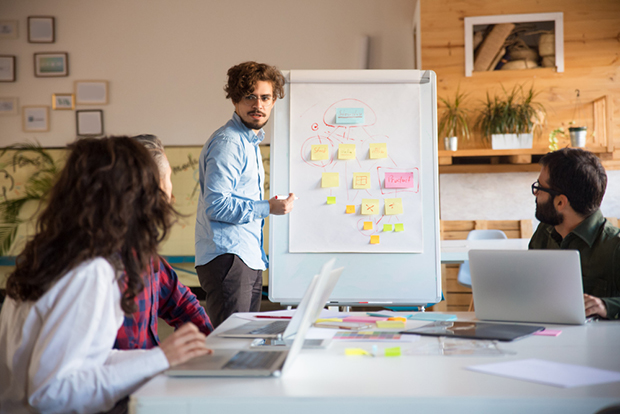 This article will demonstrate how having a proper project management plan can effectively organize your thoughts and action to speed up the website development process.
Outline the project and define objectives
Interacting with the client is a great way to have an idea of what they want. Whether they want to sell products online or just want a website to build a robust online presence? This will help you outline the project and define objectives to get started effectively. Make the final objectives measurable so you can track them to see if you have achieved them successfully or not.
Conduct a Stakeholder Analysis
Stakeholders are the entities with an interest in the success of your project. Figure out who they are and how they will be supporting your web design project. A stakeholder analysis gives you an idea about the stakeholders and classifies them according to the motivational level to support the project and how important they are. Highly motivated and influential stakeholders are your allies and you should consider them whenever you need help or support.
Define Deliverables
Tangible things created throughout the project are known as deliverables. Communicate with your stakeholders to define deliverables. For example, what is the content to be included on each page or will website development include a web page layout or sitemap? List all the deliverables down and ask the stakeholders to review and agree on the deliverables. This will also help you understand what they expect to be delivered.
Project Planning
Now it is time to create a plan of action to reach defined project objectives. This may include the number of people, resources, and budget required to execute the project. Decide on activities required to produce deliverables by whom. For instance, decide on a web developer who will design page layouts and navigation. A team member who will provide product details and images. A back-end developer who will set up payment gateways to enable online transactions on the website. If there is a need to outsource some tasks like content writing, outline what the sub-contractor or freelancer should deliver in what timeframe. Also, break down the time and effort required to complete each action or activity to figure out a deadline for the project completion. Once, done, make sure stakeholders review and agree on the whole project plan and budget.
Team Communication
Right after creating a project plan, hold a meeting with your team and elucidate the plan in front of them. Make sure everyone is on the same page and understands what the schedule is and what they need to do for the successful execution of the project. Everyone should also know the expected start and end dates for on-time delivery. You can also use flowcharts to visualize the project process, schedule, and anything else you want. The core purpose of a flowchart is to visualize the required steps in a project process or highlight other project management processes in front of your team. You can also create a flowchart with actions, the team members responsible for completing those actions, and the timeframe to complete each action. This helps streamline team communication and keeps everyone on the same page. If there is a particular web design project communication plan, share it with your team to let them know how they can communicate with each other to discuss project processes and actions.
Project Tracking
Regular monitoring of disparities between actual and planned cost, schedule, and scope is important to see how effectively you are moving towards end goals. Report all the variations to stakeholders and take necessary actions if variations occur throughout the project. You should also juggle the schedule, budget, and scope to get the project back on track. Always keep in mind that any addendums or adjustments can have a direct impact on the quality of deliverables. And if there is a need to increase the budget for the project, talk to the client and seek approval first.
Change Management
Oftentimes, you may need to make necessary changes in your web design project plan. So, decide on a change strategy with your client and stakeholders. This could be a team of professionals who will decide either to accept or reject a change in the project. Before implementing, assess the impact of each change on the project schedule, scope, and budget. Then decide to accept or reject the change accordingly. Bear in your mind that the more changes you accept, the chances of completing the project on time will be reduced.