If a person visits your website, are they able to know what your company does within 5 seconds? Can they easily navigate to the blog if they want to? Is your pricing layout easy to comprehend? If you are finding yourself saying 'no' to these questions, then it might be time to take a closer look at where you might be failing in regards to web design and optimization.
A site cannot simply succeed by only excelling in content. It needs a design that feeds into user experience, functionality and complementing the content. Your site ideally needs to properly communicate with the visitors regarding what you do and why you do it. It is usually easy for website owners to get caught up on how great they are good as a business, that they forget to address key concerns that the audience has.
So, what should you do to ensure that you improve your web design this year? To help you with that, Belfast Web Design Agency have listed several tips to ascertain that you're in the right direction.
Tips To Improve Your Web Design in 2019
Have a Plan
Do not just jump into it. To ensure that your site is meeting the needs of your audience, you need to create a map of the buyer's journey. That is from when they visit your site to the moment they become your customer.
Things to consider in this regard include- the pages they are going to view, the content that they will read as well as the offers that they will convert on. Comprehending this will help you design a website that nurtures leads via the sales funnel.
You want to design your site for the next step and not the final one and it is all about answering the right questions and in the right order. This where context comes into the picture. Take what you already know regarding your existing clients and research on how they went from being visitors to customers. Then utilize this information to create your strategy.
Get Rid of The Following From Your Site
There are certain web design elements that only detract from the message and the value that you are attempting to give. Content that is too long, complex animation and stocky website images are just a few examples.
With an audience that just has an attention span of fewer than 10 seconds, creating a first impression that quickly and easily gets the major points across is imperative. You should do this with short and strong content sections as well as applicable icons or photos that are categorised by clear and concise headers.
If you have the above right, then review it to ensure it does not contain ambiguous terminology or jargon. Examples of words to avoid using include robust, cutting edge, best-of-breed, next-generation, mission-critical, etc. These are all terms that have been overused by thousands of companies and will not make your content any more appealing.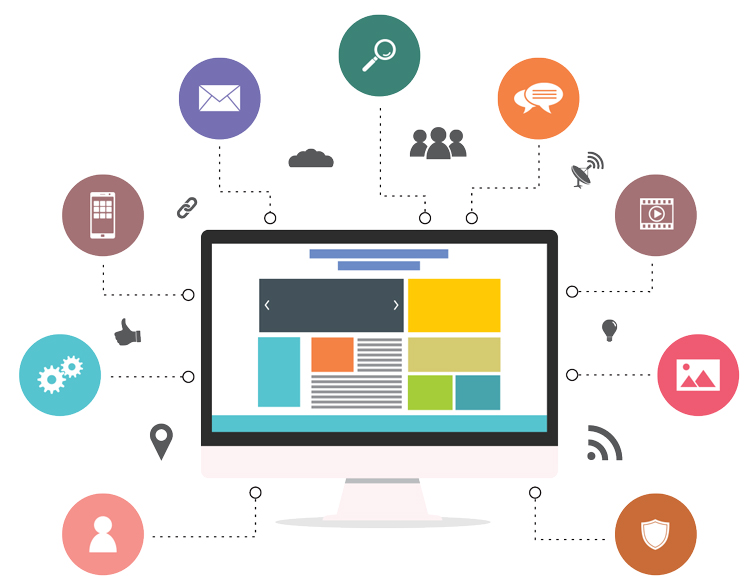 Navigation
When designing your site, navigation is essential. It is basically the map that shows the core places that visitors can go to. Nothing sucks more than a website with a confusing and/or disorganized navigation interface. When it comes to improving the navigation of your site, it is imperative to ensure that your potential clients can find what they are looking for.
Some traits of an ideal navbar include responsive design, streamlined content as well as navigation hierarchy. If people can't find what they are after, then there's no reason for them to be on your website and will actually go to a competitor.
Website Speed
If your website, particularly when loading is slow, you can be certain that very few will stay and convert. We are in an era where everyone is impatient when it comes to using the internet. Search giants like Google have even stated that site speed is a ranking factor. If your website does not load within 5 seconds, people will just move on to the next result. Make sure that your website is free of elements that increase the loading times of pages. Heavy images and videos, as well as too much data, only slow down the site. So, get rid of unnecessary data, compress images and utilize caching technology in order to make sure your website is fast, regardless of the traffic.
Make People Scroll, Not Click
We live in an era where almost everyone owns a smartphone, something that many businesses do not consider when it comes to creating websites and marketing. Smartphones consist of touchscreens and by their very nature, they are easier to scroll on that click on. As such, most people will prefer pages and content where they can scroll down. Keep in mind that user experience is one of the core factors when it comes to conversions and so, this is something you'll certainly want to invest in. Avoid sliders, tabs, accordions, and carousels. They look appealing, but they tend to be hard for a person to navigate on a smartphone or tablet.
So there you have it, essential tips that will help improve your web design this year.