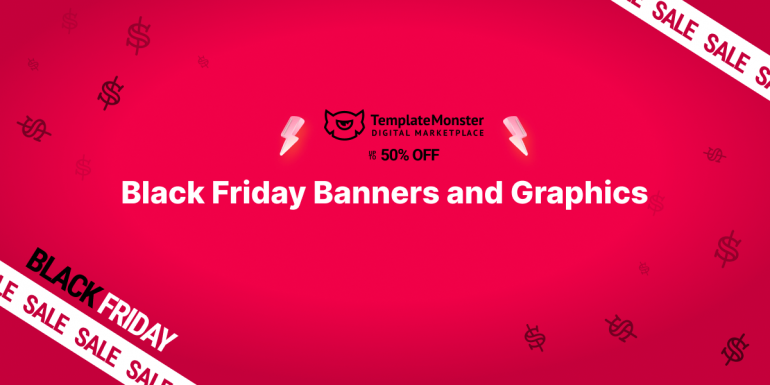 As the much-anticipated Black Friday approaches, the digital realm is buzzing with excitement, and savvy marketers are gearing up to make a lasting impact. This year, the spotlight is on Black Friday Banners, Ads Kits, and Social Media Covers – the visual tools that will elevate your promotional game to unprecedented heights.
Exploring the Spectrum of Black Friday Creatives
Navigate the dynamic landscape of Black Friday promotions with eye-catching banners, comprehensive ads kits, and engaging social media covers. At the forefront of this creative extravaganza is a curated collection featured on Monster's Post, providing a glimpse into the diverse and compelling world of Black Friday visuals.
Dazzling Banners
Black Friday banners are the vanguards of your promotional strategy, capturing attention and sparking interest at first glance. From bold, high-contrast designs to sleek and minimalist styles, the showcased banners cater to diverse tastes. These visuals are crafted to stand out in the digital clutter, ensuring your promotions grab the spotlight.
Comprehensive Ads Kits
For a holistic approach to Black Friday promotions, explore the comprehensive ads kits that streamline your marketing efforts. These kits encompass a range of visuals, from static images to animated graphics, offering versatility across various platforms. Elevate your promotional campaigns with cohesive and professionally designed ads that leave a lasting impression.
Engaging Social Media Covers
In the age of social connectivity, compelling social media covers are indispensable for creating a cohesive brand identity. Tailored for major social platforms, these covers seamlessly integrate Black Friday aesthetics, ensuring your brand remains visually consistent and captivating across channels.
Seize the Opportunity – Check TemplateMonster's Black Friday Page
To stay ahead in the Black Friday marketing game, it's crucial to leverage the latest and most innovative resources. Head over to TemplateMonster's Black Friday page to explore a plethora of offerings. From website templates to graphics, find everything you need to transform your online presence. Don't miss the chance to elevate your brand with cutting-edge designs and unbeatable deals.
As Black Friday approaches, equip yourself with the tools that will set your promotions apart. Dive into the world of Black Friday Banners, Ads Kits, and Social Media Covers, and let your brand shine in the digital realm.