Web tools and services can do your daily repetitive tasks or even help you build more emotional websites. Take for example the LayerSlider which will help you build an animation in minutes and put it on your website. Your visitors will highly appreciate it and for sure your engagement rate will increase. It's super simple and such a web tool can do the trick for you.
Same will happen with Tickera, which is a complete and easy to use WordPress even ticketing system. Let the plugin do its magic and you can focus on your website experience and design.
Below you will find in total 25+ great web resources reviewed on short: website themes and builders, different useful services and a marketplace for web designers and developers.
Enjoy the collection and share your thoughts.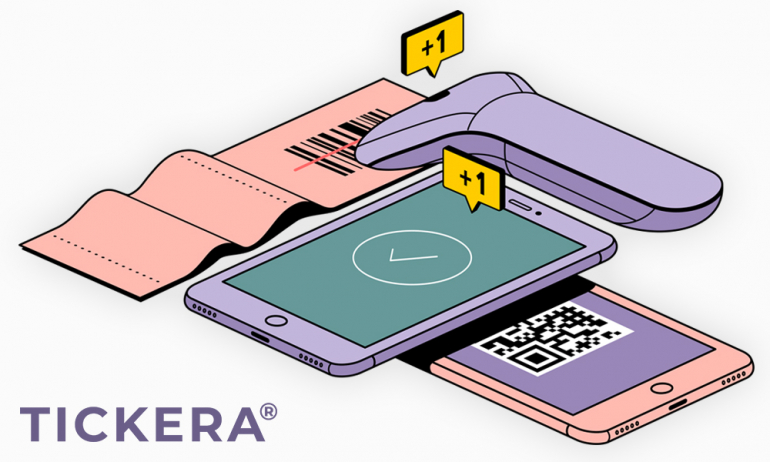 Tickera is the number one choice when looking for WordPress event ticketing plugins. It is a complete solution packed with tons of options, it is affordable having a yearly cost and it's super-simple to use. Everything you need is being put at your disposal. You can build fully customized tickets, your VIP tickets will look and feel premium, you can put bar codes, apply discounts to boost sales and accept pretty much any kind of payment.
Not quite sure if Tickera suits your needs? See Tickera in action! Here are excellent examples of the most used scenarios for ticket selling. Whether you are hosting a single event or having a website with multiple events or decided to harness the power of Tickera and WooCommerce fusion via Tickera Bridge for WooCommerce - it is all there for you to try out in "real life" examples! If you need a demo account go here.
The pricing starts at $49 / year + an installment cost of $70. This standard package includes 1-year support and updates, the possibility to use the plugin forever and on unlimited websites and also other useful things.
Start selling tickets online in a professional and enjoyable way.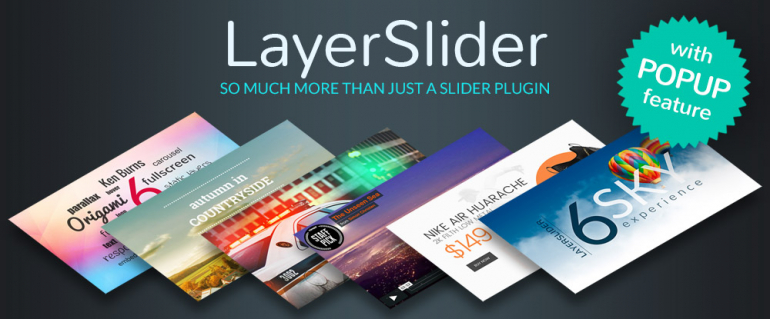 LayerSlider is a highly respected, premium and professional multi-purpose animation platform which will help you to create gorgeous animated landing pages, beautifully designed slideshows and image galleries, and even a full website. Now it's much easier than before to engage with your website visitors and to increase the conversion rate. LayerSlider is a complete solution, it's packed with tons of features and options which are very simple to use. You will find flexible layout options: full screen, full size or full width. The plugin is device friendly, being responsive. Your sliders will look great on any device: smartphones, tablets and as well on desktop computers.
Their drag and drop visual editor is probably the best on the market. You don't need to have any coding skills or previous experience. The editor has a live preview option, undo-redo, keyboard shortcuts, ruler guides, multiple sections and an excellent Photoshop-like image editor. Everything is included.
It works with WordPress – the price is $24 – and with jQuery – the price is $15. Both are coming with 6-month support and lifetimes updates with regular great things being implemented.
Start using LayerSlider.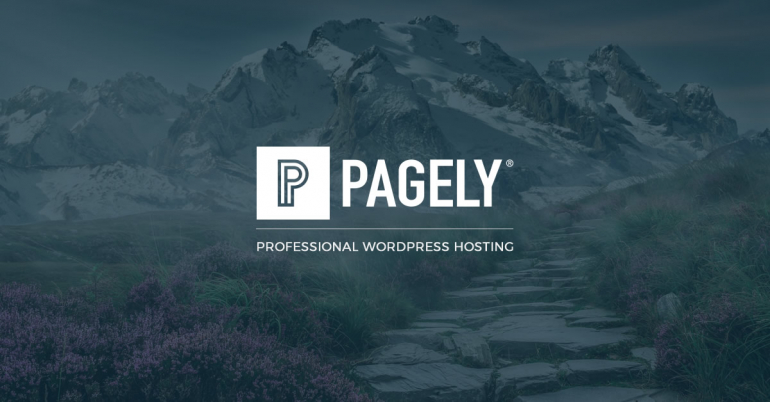 Pagely has almost 10 years of experience, being the first managed WordPress hosting service available back in 2009. From that moment on, they have remained the market leader, delivering outstanding performance for their customers and quality service.
Pagely provides large-scale businesses with a level of customer service unlike any other managed WordPress hosting company in the world. They do this by attracting the best, most competent service-oriented technical team, consciously and consistently pricing themselves based on the value of their people and fostering every customer/coworker relationship with the golden rule in mind.
Their mission is to consistently bring a flexible, friendly, and first-rate experience to all their customers, employees, and colleagues.
The pricing is perfectly adapted to any company, even the largest on the planet. Pagely is geared towards enterprise and the public sector, but in the end, any WordPress website looking for speed, availability, and security will benefit from using their service.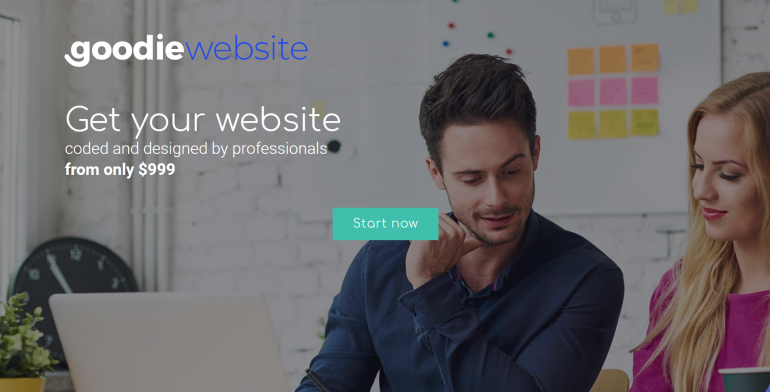 Do you want to feel good about your new website? Goodie is a professional web development service which will build you a great new website, packed with all the details and functionalities you need. Their strategy which works very well is to work for a price starting from $999 for a basic website and only if you need more features you will receive an affordable quote for the additional needs.
Get started with Goodie for your new website.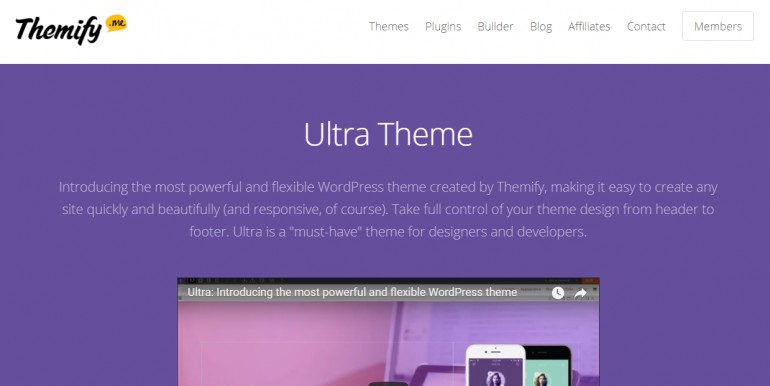 Ultra is a powerful, complete and super simple to use WordPress theme made by Themify. Their drag and drop builder can be quickly used to create gorgeous websites in minutes from 0 or starting from the 60+ predesigned layouts. The price contains also 11 bonus add-on builders and keeps in mind that Ultra can be used to create unlimited websites.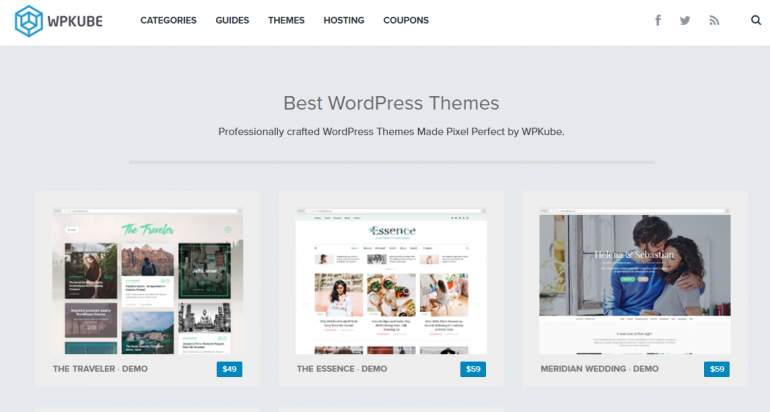 WPKube is creating beautiful, multi-purpose and easy to setup WordPress themes. Their themes are fully responsive, load extremely fast and have features and options which you normally find the most expensive templates. Check it.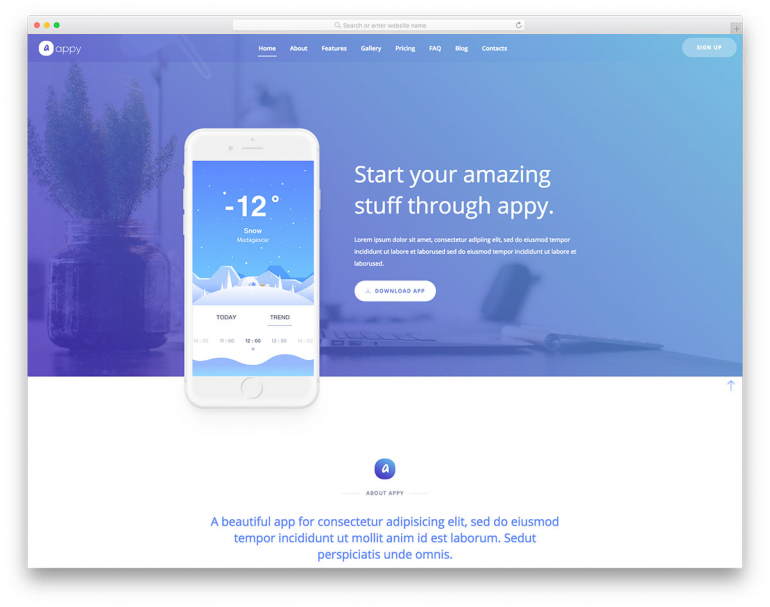 Apply was made by Colorlib, a powerful and fast-growing theme developer which is making an excellent job. This one-page theme is a perfect fit to showcase your newly launched app, in modern and clean style. The theme is free to use but because of the many important features and options which were included, Apply has a premium touch.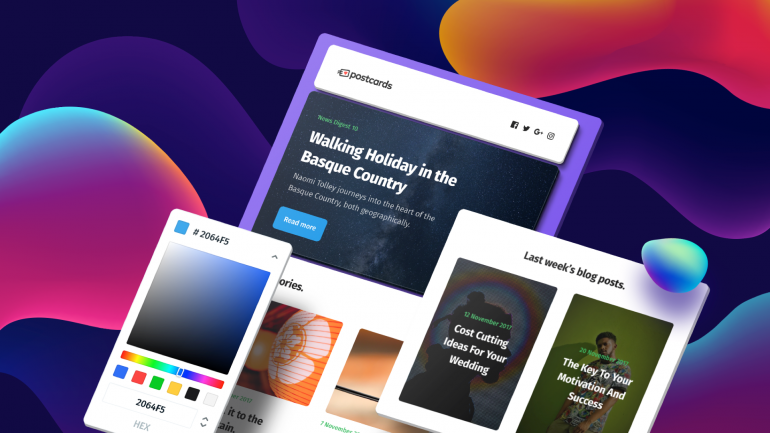 Creating beautifully designed and responsive emails was never easier than now. Postcards are having a powerful drag and drop builder, more than 70 predesigned blocks, a preview option and much more. You can choose from over 800 Google Fonts to complement your design perfectly, you can change the color of any button and background to match your brand colors and these are only 2 examples of the many things that can be achieved with postcards.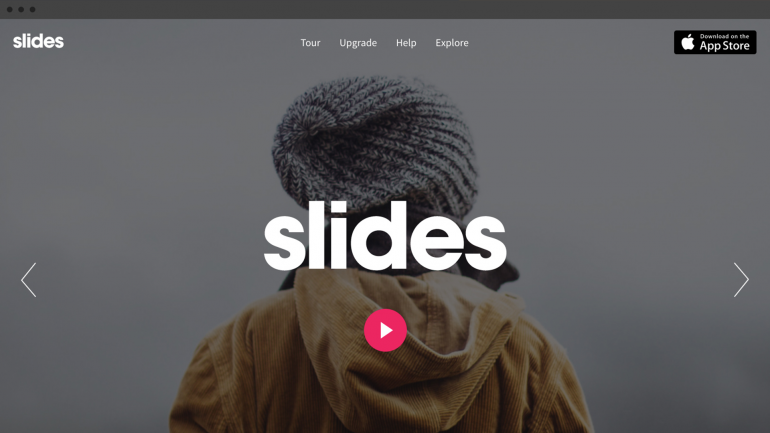 Slides is a premium website builder which is different from anything you have seen. You simply choose the slides from more than 180 elements, you arrange them to fit your needs, tweak them and you end by having a professional, pixel-perfect website in a couple of minutes. You will be amazed of what results can be achieved.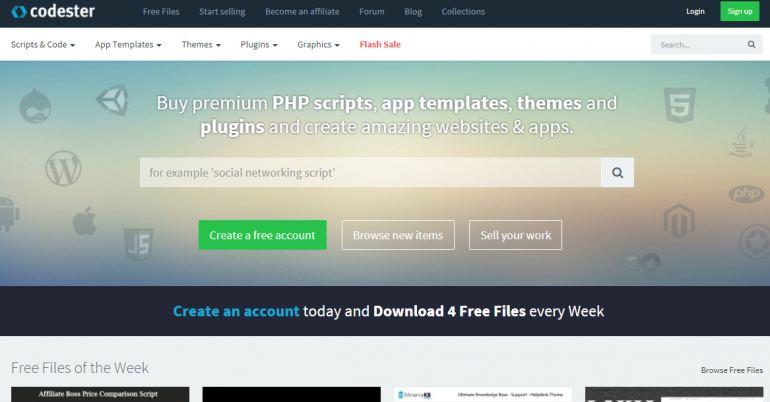 Codester is that one-stop marketplace for web designers and developers where they can buy and sell anything which is related to app templates, website themes for the known platforms, plugins, PHP scripts and much more.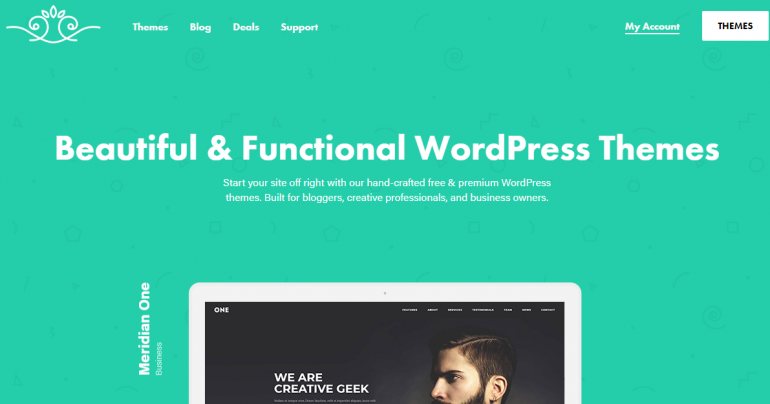 MeridianThemes is becoming a popular WordPress theme developer which is creating free and premium templates. All of them are having tons of features and options, load fast, are SEO Friendly and can be fully customized and installed in a couple of minutes.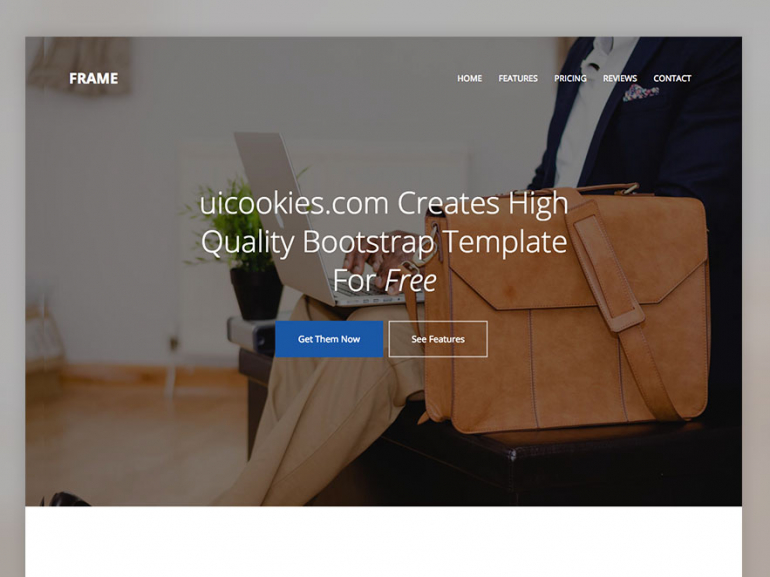 Frame is a brilliant one-page website theme, with a modern and clean design, which can work for any business type, agency or even freelancer. It is packed with many features which will give the free theme a premium touch. Start a new project with Frame.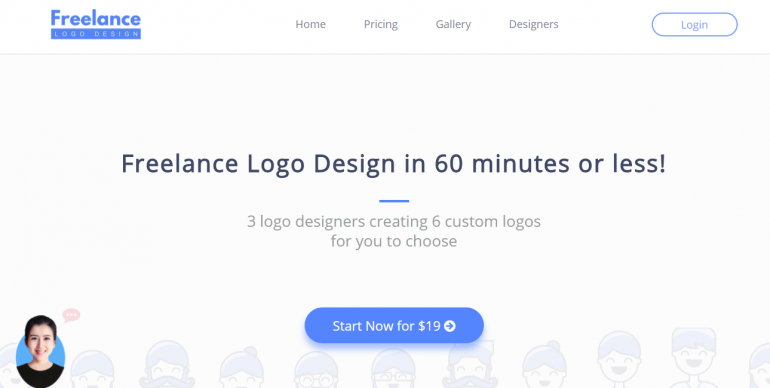 FreelanceLogoDesign is a great way to have a beautifully designed logo in 60 minutes or even less. 3 log designers will compete for you to create 6 custom logos which you will choose from. You can start the process with $19.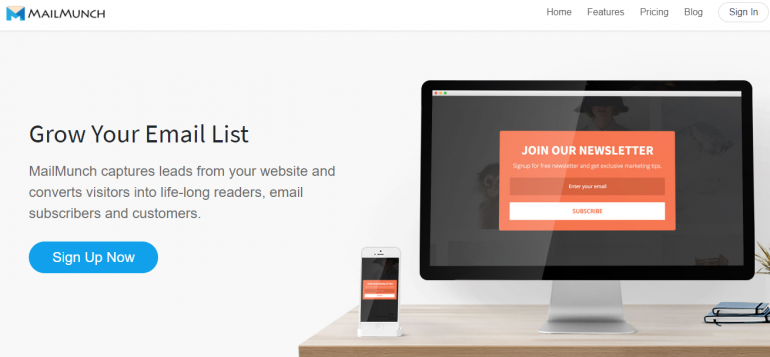 Using MailMunch, everybody can quickly create high converting opt-in forms which will bring you more customers and subscribers. You don't need to write a single line of code and the process is simple and straightforward.
MailMunch works out of the box with all major email marketing platforms including the ones below, and custom HTML form scripts.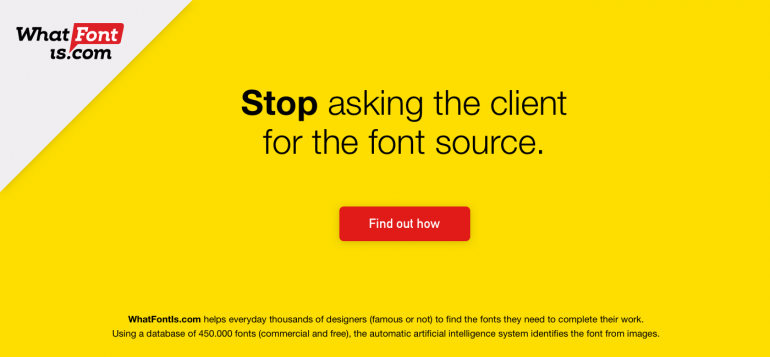 WhatFontIs will identify the logo you are looking for from any image or URL. You will receive also free and premium alternatives that will greatly help you. Sometimes a font is expensive and a similar one is budget-friendly. 16.
Pixpa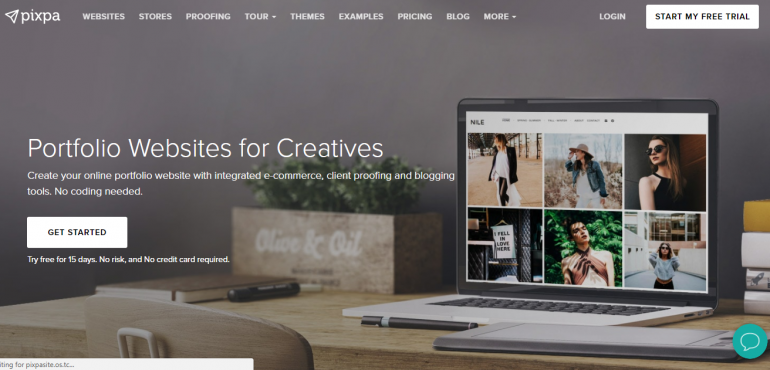 Whenever you want to start a portfolio website which may include an e-commerce part, Pixpa is the perfect web tool which you can use without having any coding skills. They are helping you with a powerful website builder and lots of gorgeous themes.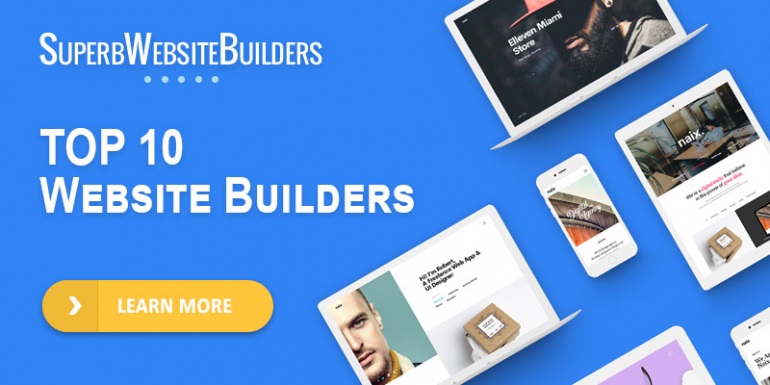 SuperbWebsiteBuilders is a trusted web-based platform, which contains a rich collection of website builder reviews users may browse to find out all the information they are interested in. The website was launched and is now managed by Howard Steele, who is an online marketing specialist and web designer. He tries his best effort to test and review each service independently to ensure the high informational value of each post.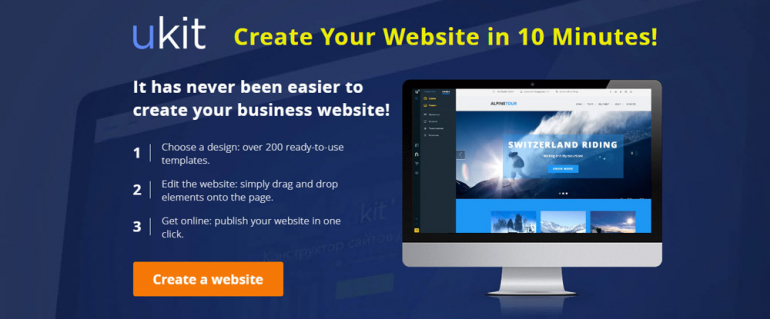 When it comes to getting a website up, uKit website builder is a go-to place. It's a modern, drag-and-drop builder that empowers small business owners to create online business cards, portfolios, landing pages and online stores with a great level of flexibility. Over 350 mobile-optimized designs, SSL, custom domains, hosting, backups, eCommerce, analytics and SEO tools are just a few highlights that make this builder a great solution.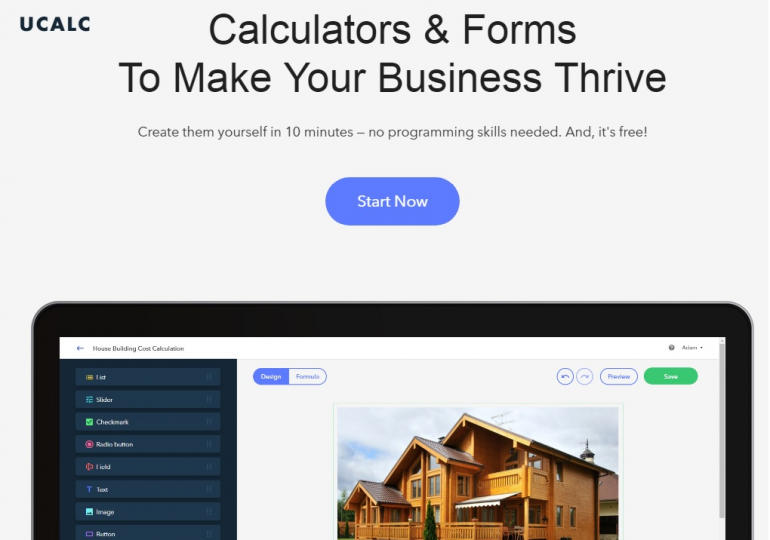 uCalc is a modern builder of online calculators and forms that helps businesses be a step ahead of the competition by providing beautiful and easy-to-use self-service calculations for customers. Select from the collection of customizable, templates by industry or build one from scratch. All the aspects of forms can be customized. Also, colors and fonts can be easily matched with your brand identity, which allows a seamless integration with your website.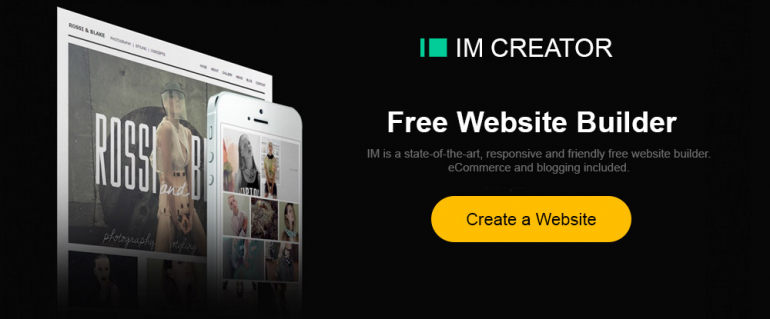 IM XPRS is a free website builder, which allows launching, managing and promoting visually appealing, functional and professional websites of different types. There is no need to possess coding skills or web design expertise to launch a website with the system. It has the set of tools and features required to build any type of website. This is what most non-tech savvy users and web design experts currently need.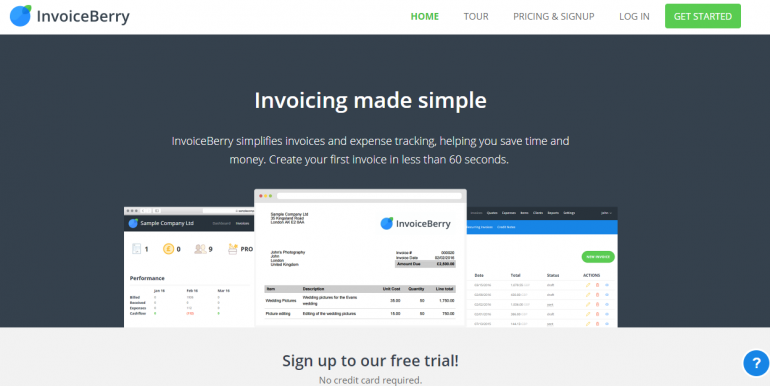 InvoiceBerry is an excellent invoicing platform which can be used to send a fully customized invoice in less than 1 minute, to track payments, create reports and much more. They are having a free forever plan and the pricing starts at $15 per month.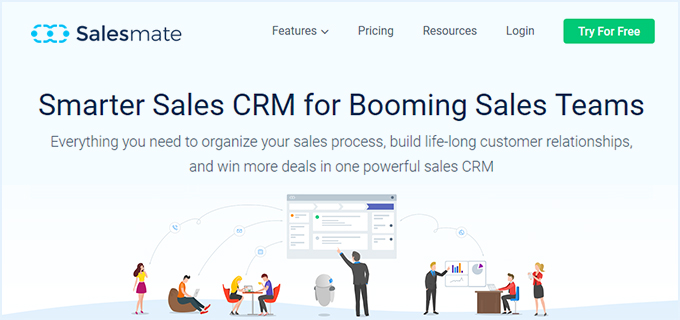 With more than 1,500 companies using SalesMate, this is the most popular CRM for small businesses and freelancers. Using it you can easily improve email productivity, track sales, save important info about your prospects and customers, and much more. The pricing starts from $15 / month.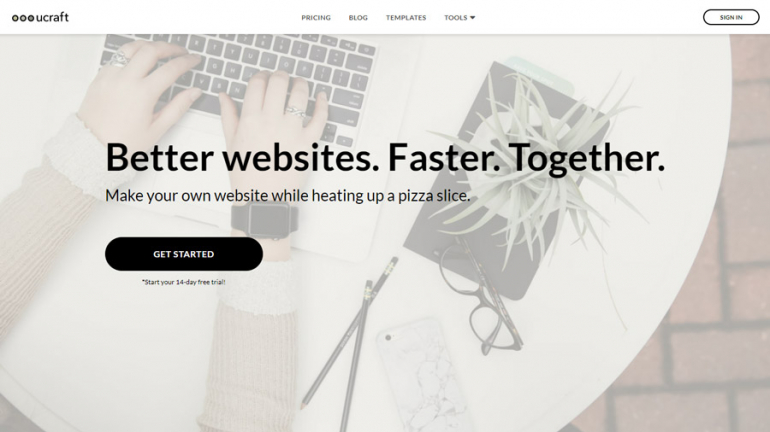 Ucraft is a website builder, which deserves the attention of users due to its ease of use, intuitive nature, extensive choice of responsive templates, affordable pricing plans and powerful design customization tools. The system allows building online stores, portfolios, business websites, landing pages and personal websites to come up to users' needs. It stands out from the crowd due to its eCommerce functionality that ensures safe and quick transactions, 24/7 customer support, SEO promotion, social eCommerce integration and other benefits web store owners and their customers appreciate.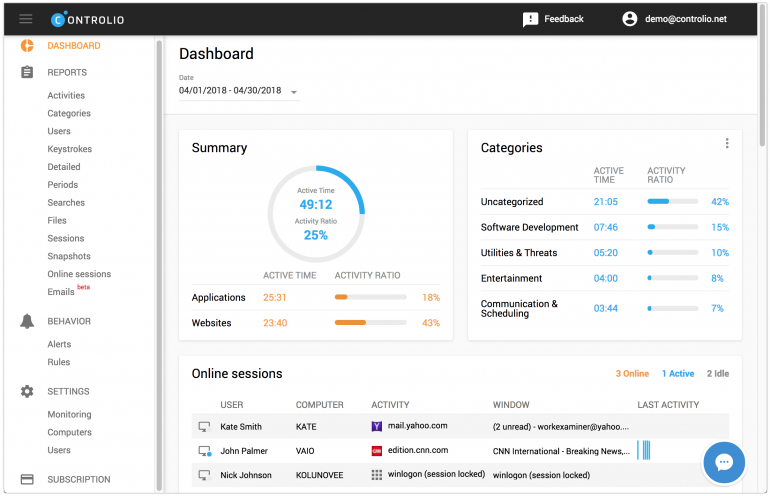 Controlio is a Cloud-based monitoring system which is super simple to run. It is packed with lots of useful features: real-time surveillance, continuous screen capturing, track app and web activity and much more. The pricing starts at $7.99 / month.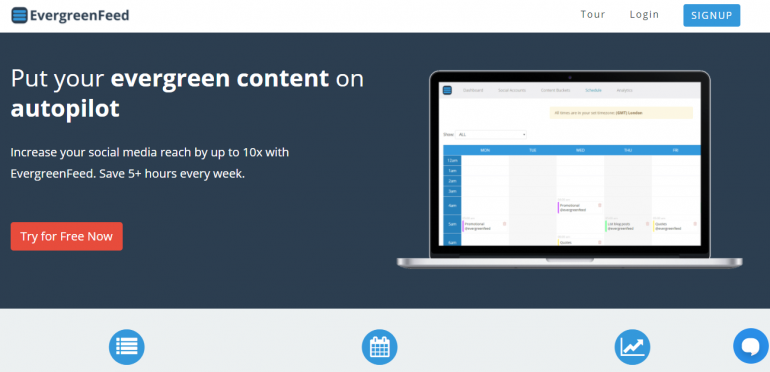 EvergreenFeed will save you a couple of hours every week by putting your social media channels on autopilot. The process is straightforward and quick. You select the content for each channel and let the web tool do its job.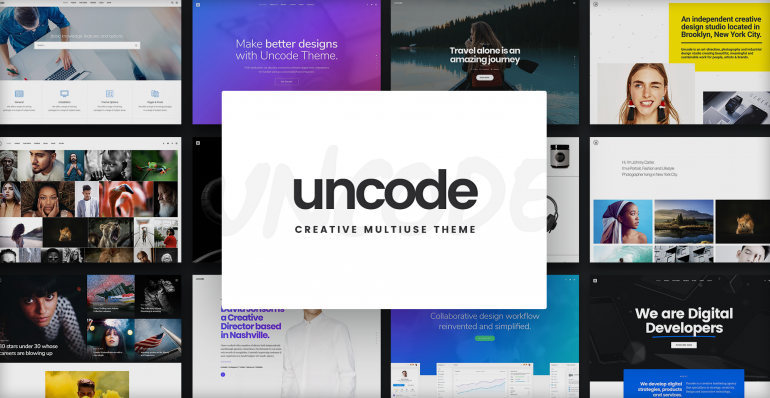 With Uncode you can take the building of your WordPress website to a whole new level. This WordPress theme is packed with lots of features and options which will make your website look gorgeous and have all the needed functionalities. The tailored version of the popular Visual Composer is even more powerful in Uncode, having advanced features.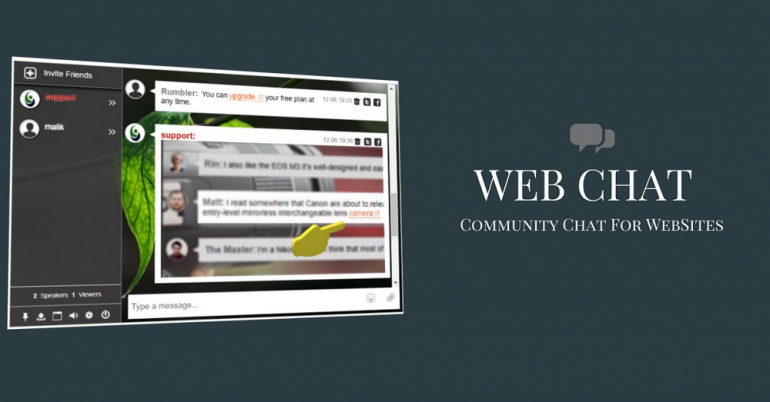 RumbleTalk is among the most popular choices to implement a web chat on your website. It takes two minutes to create your own stylish group chat and you have private and social group chats, you decide. Up to 5 seats and 1 room the plan is free forever. After that, the pricing starts from $8.25/month.
Conclusion
Whenever you are looking to get things done quickly while having excellent results, any of the above web resources are great options. Some of them are having free trials or even free forever plans, testing them is easy and free of cost.
As a final note, these web tools and services were manually selected and represent the best 26 web resources in the first quarter of 2018. Please share your opinions and tell us what web tools you are using.