A PowerPoint presentation is one of the best, if not the best way, to present information and ideas to an audience. Whether you are a teacher discussing a topic, a business person giving a report, or a researcher presenting your findings - having a visual aid that helps you convey information as well as assist your audience in understanding that information is vital.
However, not all PowerPoint presentations are created equal. If done right, it will serve its purpose and work in your favor. But if not properly executed, it can ruin your overall presentation and defeat its intended purpose. Too many transitions and your audience will get distracted while very plain slides will surely bore them.
That is where the problem arises for most people. Imagine needing to report your company's annual report or presenting your study in a convention first thing in the morning, but you haven't started a single slide yet. It must be dreadful, and not everyone has the expertise, creativity, or the time to curate engaging and visually appealing PowerPoint slides.
Luckily, there are plenty of such PowerPoint templates available online. But most of them are only available through subscriptions or at insanely high prices. And for someone to spend such amounts on them is not economically justifiable at all.
The most effective presentation is something that strikes a balance between clarity, conciseness, and impact. With that in mind, free presentation templates by FPPT.com offers ready to use, downloadable, and amazing PowerPoint templates for any of your presentation needs. And the best thing? They are free!
Thousands of designs to choose from
Just because it is free doesn't mean you have to sacrifice quality. FPPT.com offers thousands of free templates that you can use to breathe a new life to your presentations. They are categorized to match your needs, from business to medical and even special holidays like Christmas, Halloween and New Year - they have a template for it. You can also browse by tag or color and choose the design that will match your theme or mood.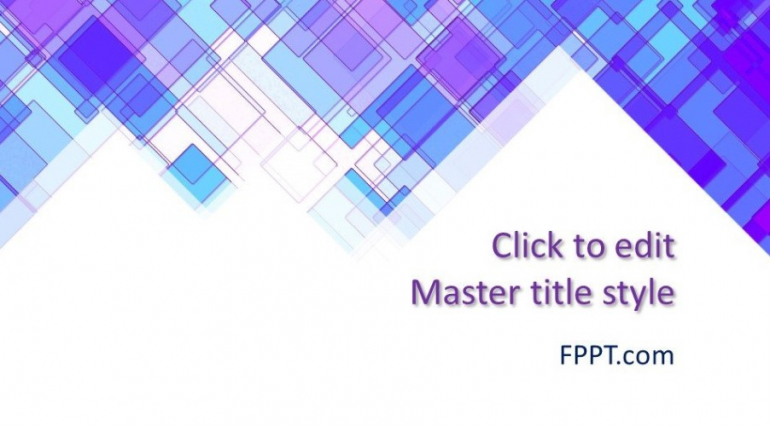 Source:
Free Abstract PPT Template by FPPT.com
Currently, there are more than 12k templates for presentations available for free download on the site. These are cataloged alphabetically by category, tags, and colors so you can find the one that suits your taste easily.
Ready to edit templates
All the templates on the site have designs with specific topics in mind. But that does not mean that you have to stick to it all the time. All the free presentation templates available are ready to edit, which means you can change any aspect of the slide to match your needs. Slide elements like graphs, illustrations, infographics, and text are all customizable to your liking. Despite being a premade template, you can still show your unique personality and style in your presentation.
Compatible with other programs
Have you ever tried importing a PowerPoint presentation to another software and mess the whole thing up in the end? It is safe to say that everybody's been there. It's frustrating and very time-consuming, but you don't need to worry about that. You can import all the templates on other presentation tools without having to worry about any problem. They are compatible with Google Slides, Keynote, and OpenOffice. Moreover, the designs can also be used for other purposes aside from presentations. Imagine you want to develop a new website and use a nice background, then you can use one of the free backgrounds along with best practices for web development to produce high quality images.
This feature is so useful nowadays that everyone is transitioning from over-the-air meetings and presentations. You can rest well, knowing that your report presentation will be compatible with whatever program your boss or workmate has.
Attention-grabbing visuals
Let's be honest. We all have been in a situation where someone is presenting something, and you got so bored that you remember nothing from what they showed in front. No matter how good of a speaker you are or how interesting the topic you are discussing, if your visuals are dull and bland, your audience at some point will get bored.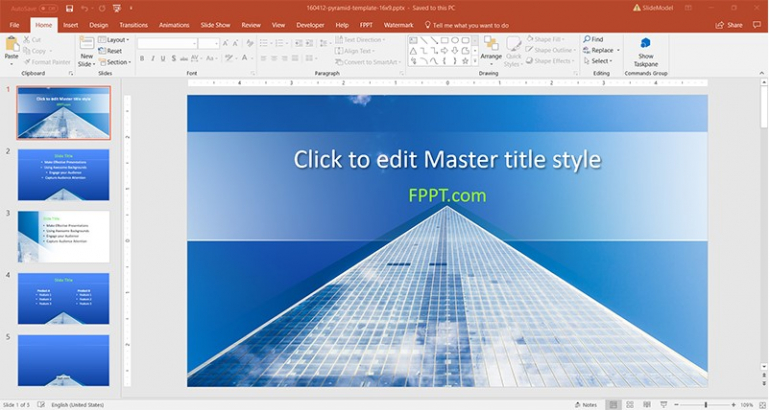 Source: FPPT.com
An effective presentation is something interactive, easy to comprehend, and, more importantly, able to capture the full attention of your audience. All of FPPT.com templates can tick all these boxes and ensure that you have your message or information conveyed to your audience effectively.
Tried and tested templates
Ever since its inception in 2008, FPPT.com has been making the lives of students, salespeople, researchers, teachers, etc. easier. They have been providing free PowerPoint templates, designs, presentation backgrounds, and themes for PowerPoint for more than a decade now. This proven track record is proof of how useful their services are. And with its extensive library of different designs and a variety of users in mind, there is no reason for anyone not to have a unique presentation.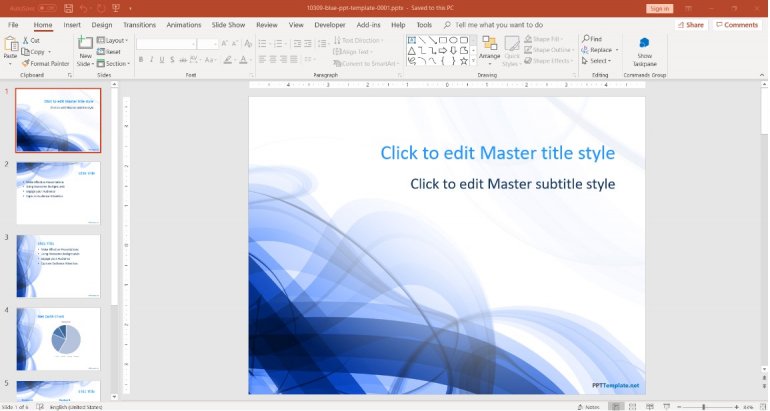 Source: Office PowerPoint template by FPPT.com
Completely free
With all these excellent features, you might be wondering - "what's the catch?" The thing is, there is no catch at all. You can download as many templates as you want, edit them to your liking. The downloading process is simple and straightforward. You can get the PowerPoint template you need in just a few clicks, no annoying ads, or sign-up required. However, you can opt to subscribe as a way of showing support for the site and receive updates on new designs that might interest you.
In this day and age of subscription services and where everything online comes with a catch, it is rare to find things like templates that are of high quality. Fppt.com sets itself apart from this trend by giving users excellent PowerPoint templates to work with, without any of the spammy alerts, ads, and promotional emails that others have.
Conclusion
With all these value-added features, excellent designs, flexibility, and compatibility at no cost at all, it is safe to say that FPPT.com is one the best source of PowerPoint templates out there. Whether you are a beginner or an expert in making presentations, you can always take advantage of the ease and convenience that their free templates have to offer. It can also be a good avenue for beginners to learn and improve their presentation-making skills.
Whatever your presentation needs, whether it be a show-stopping background, an interactive design, or a cohesive theme, FPPT.com is the place to go. Try FPPT.com today and transform your PowerPoint presentations into the best version they can be.