I don't know about you but I can definitely feel spring in the air already! Ah, soon it will be warm again, the blossoming flowers, the birds singing... everything is starting to wake up. And so should you! What do I mean? Your sales of course! You absolutely can not miss this chance to boost up your sales! How do you do that? Find out from our FREE eBook - Spring is coming: How to boost your sales this spring.
The 12 pages of this issue sum up the best practices in spring marketing and give practical advice on how to implement those practices and get your profit. You will learn how to increase your brand awareness, attract new customers and strengthen their loyalty using social media and most importantly - how to increase your sales. Interested?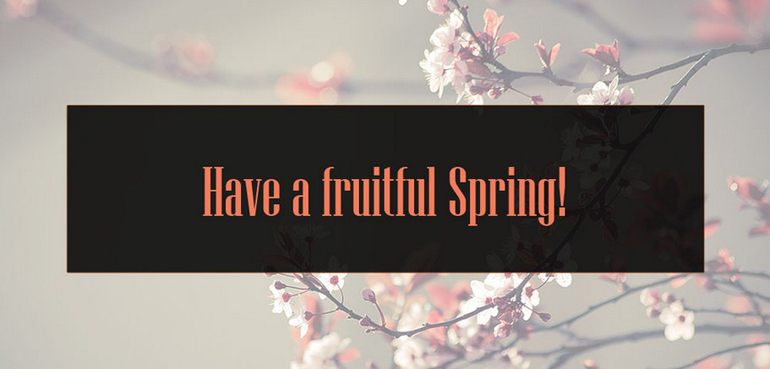 We give this amazing eBook out for free to our newsletter subscribers. How do you subscribe? Easy! Just use the form below and the eBook is yours instantly. Already subscribed? Awesome! Just enter your email address and click download.