On March 21 TemplateMonster is going to make a live presentation of Woostroid (new WooCommerce Theme).
The theme contains too many tweaks and secret features, that's why we're going to present them all in a form of a webinar. You're welcome to discover Woostroid before your rivals turn you into dust.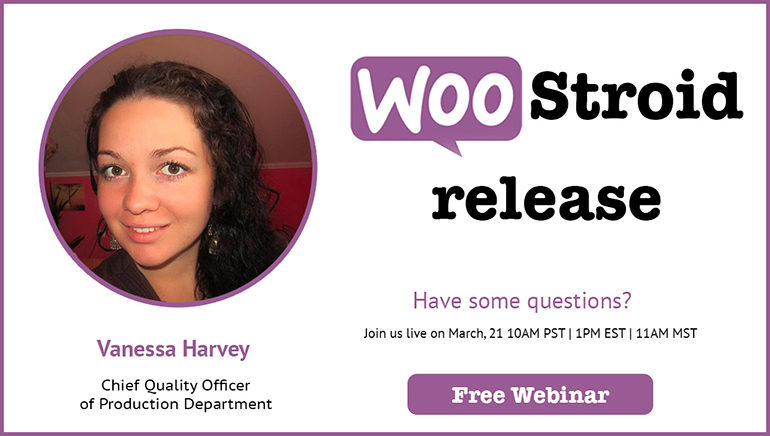 Time: on March, 21 10AM PST | 1PM EST | 11AM MST
The speaker is the Chief Quality Officer of Production Department Vanessa Harvey.
Make sure you don't plan anything else for March, 21 10AM PST | 1PM EST | 11AM MST The stream will be available here
The best thing you can do now is bookmark your webinar link, and set a reminder on your calendar so you don't miss the webinar