Every website owner wants to attract more people to their site. You spend so much time working on your site, from the design to the content, and you don't want this time investment to go to waste. Luckily, whether you're just starting out or you have an established site, there are plenty of strategies you can put into place that will help bring in more traffic. Here's what you need to know: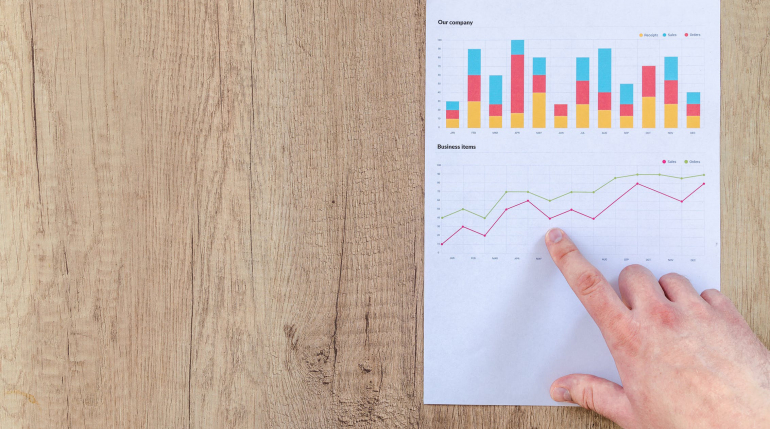 New Visitors vs Returning Visitors
Before we get into the strategies, we should talk about new visitors vs. returning visitors. The strategies mentioned below will largely deal with generating new visitors, but you don't want to ignore returning visitors. If you can bring back a percentage of your new visitors, this will help to increase your overall traffic numbers.
And while the strategies below are mostly intended for getting new visitors, they should help bring back old ones as well. That being said, there are a few things you can do that will specifically target return visitors. For example, you could put a retargeting strategy into place. This is when you run ads online only for people who have already visited your site. Another tactic is having your visitors sign up for notifications. Once you have their contact information, you can send out alerts via email, through text messages with an SMS API, or even right through their web browser.
If you have a new website, you'll want to focus first on generating new visitors. But while you're doing this, be sure to keep an eye on how many of those visitors come back, and look for ways to improve this metric.
Search Engine Optimization
Now, onto the first strategy. One of the most common ways people finds a new website is through a search engine. They type some sort of query into the search engine, like Google, and try out some of the results listed. To gain more traffic to your website, you'll want your site to appear higher in the search results for related search keywords.
You should start by conducting some keyword research. Once you have a good list, you'll want to start using these keywords in your content, your title tags, and in link anchors. Some other things you can do to boost your rankings are speeding up your website, optimizing your images, and starting a linking strategy to gain links from other websites. You can learn more about SEO for your website to get started.
Develop Quality Content
A long-term strategy you should start putting into place early is that of developing quality content. If your website is full of helpful blog posts and videos, this will help to draw people into your site. You can then share the useful content you create on social media, get it ranking within search engines, and have other sites link back to it. Developing content to draw in website visitors is also known as Inbound Marketing.
Engage in Social Media
Besides search engines, the other major way people find new websites is through social media. Millions of people check their social media accounts frequently throughout the day, making it the perfect place to promote your website.
To draw in visitors from social media you can do a few things. First, start following accounts that are in your niche, and engage with them when you can. Next, start sharing your own content, so that people have a reason to follow you. Finally, if your followers reach out to you, be sure to engage with them. Social media is all about giving your brand personality, not just promoting your products or the latest article.
Run Advertisements Online
If you have the budget for it, another strategy you can try is running ads online. We mentioned retargeting above - running ads to people who have already heard of you - but you can also just run them for people you think might have an interest. The two most popular ways to run ads is through search engines - specifically Google - and on social media sites. Both of these places provide advertisers with advanced options so you can really drill down to just the people you want to target.
So, for example, rather than running ads targeted at women, you could run an ad that only displays for women in their 30's, who have kids, and a moderate amount of disposable income. This allows your dollar to stretch further, which is perfect for newer sites that might have a limited budget.
Start an Email Marketing Campaign
Despite the rise of social media platforms, email still plays an integral part in most of our lives. If you can reach people in their email inboxes, you have a good chance of generating brand awareness and driving more traffic.
An email marketing campaign is great for bringing back return visitors, but you can also use it to get new ones. For example, you could use a LinkedIn email extractor tool to get email addresses from people on LinkedIn, then add them to your email list. You can also purchase email lists from third parties if you have the budget.
Once you have a solid email list compiled, find yourself an outreach automation tool to make your life a little easier. Email marketing remains an effective way to bring in both new and old visitors to your site, so if you don't have a plan in place yet, now is the time to start looking into it.
Create a Referral Program
Finally, the last strategy you can try is a referral program. This works best if your website has something to sell, but you can do it with any site, really. The idea is simple - you ask your current visitors to refer your website to their friends and family. If that visitor had a good experience, they likely won't mind doing so. But if you can provide an additional incentive, you'll likely receive better results.
For instance, you could offer a discount on their next purchase if one of their friends or family members becomes a customer. Or you can provide them with exclusive content if they share your website on their social media page. You've worked hard to create one happy visitor - take advantage of it by having that visitor amplify your website for you.
Focus On One Strategy to Start, But Explore Them All
Ideally, you'll use all of the strategies above to start getting more visitors to your website. However, trying to focus on them all at once will just lead to confusion and less success in each strategy. Instead, focus on one strategy and make it the best you can. Then move onto another, then another, until your visitor totals are finally where you want them.