A website with great user experience or UX is all about complete user satisfaction.
As long as the users are getting what they want on a website, they will keep coming back and this is what all ambitious marketers care for whether they are B2B or B2C.
Why not? A great UX design significantly influences the customer's buying decisions. The impact of UX matters so much that the marketers' major part of the effort goes into deciding on web designing.
Let us explore the tips that make a website with great user experience.
1- Think Like User
The aim of creating a UX design is to improve the overall experience of the user. So, keep the potential customers in the first place and start thinking of the challenges they face while shopping online.
What they would seek first after landing on your page? Where would they want to navigate first? Ask these questions to yourself and note it down to create a user flow and action plan. SEO Copywriting plays a huge role here. You need to write down words that your customers want to read.
The purpose of creating an action plan is to make information organized, structured, and well presented to users on every page.
It means you need to have a clear understanding of user behaviors, their needs, and their motivations. For this, use observation techniques, task analysis, and feedback methodologies.
2- Embrace Feelings
Customer empathy plays an essential role in improving your site design. Your customers should get the exact information they need when they land on your website. It is good to put emotions in website design for a better UX. You can do it using a combination of shapes, colors, navigation, content, or sounds. Keep the target audience in mind before you create any mixture of elements. Your style and type of business also matter in this scenario.
Besides, you also need to know where exactly you want those emotions on the website. It could be on the landing page, at the end of the sales funnel or somewhere you want your user's attention.
For example, you may want your customers to feel excited and welcomed while landing on the page. The combination of the right color with an image and content can do it well.
Look at this page. How nicely the designer has played with all three elements mentioned above.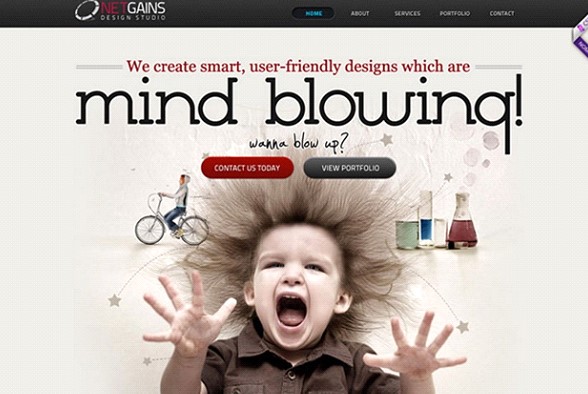 Similarly, an emotion of satisfaction can be added on purchase or victory while earning a coupon. A celebration emoji can work here better.
3- Sketch the Frame
After you have understood your customer's expectations, it is time to create a 360-degree frame of your site. You can take the help of a UX designer to do this for you. The job of a UX designer is to take care of pleasure, efficiency, and fun to create an experience that resonates with the target audience.
The UX designer can go page by page and sketch out the designs with a clear understanding of which action will be taken on what page and the elements needed to accomplish those actions.
For example, the home service website of Urban Company has tabs for the most popular services on the homepage like electronic repair, cleaning, non-electronic repair, massage, and salon.
Take a look at the site of UrbanClap. The UX designer has done a great job here.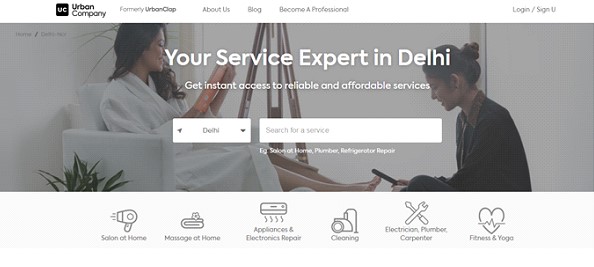 4- Play with Colors
Colors have an amazing power of influencing our emotions and mood. The impact of colors on performance and conversion in marketing is quite significant.
As a proven fact, marketers strongly believe in following the rules of colors to design their products and marketing elements, including websites.
For example, a blue color is said to create an emotion of loyalty and tranquility and is the most suggested color for marketing. Shopclues.com is a fine example to consider. Check out the minimal yet effective use of blue color in the design to create a calm ambiance for users.
5- Reduce Loading Time
The most basic challenge the designers face is to make it quick to load. For a successful UX, this is a part you can't ignore. It is because a major part of conversion is lost because of the long loading time.
If the latest data is to be believed, an average waiting time of a user is said to be 3-5 seconds per site. This is the crucial time when a user takes action to move to the next stage of the buying funnel. If those seconds are lost in loading, you will eventually lose your potential customers.
Here are a few tips, can help you reduce web page load time:
Check how long your website takes to load. There are many free tools available such as Pingdom, Page Speed and Web Page Test you can use for this purpose.
Use the appropriate file format for your images to keep the file size in check. Learn to optimize images for better website performance.
Prefer using the right image size. Resize the image to the required dimensions using a web-based image editor if needed.
Compress or optimize the content if needed using HTTP compression. It can significantly reduce load time.
6- Simpler the Better
Simplicity in web design has two purposes – first, they add aesthetic value and next, it helps guide a user to take action in a predefined manner. It is done in many ways.
Two of the most popular are listed below:
Using action-oriented colors to assist users where to click.
Isolating content through organized whitespace.
Both the above features are well implemented in this page design. Buttons are clearly visible and content is easy to read.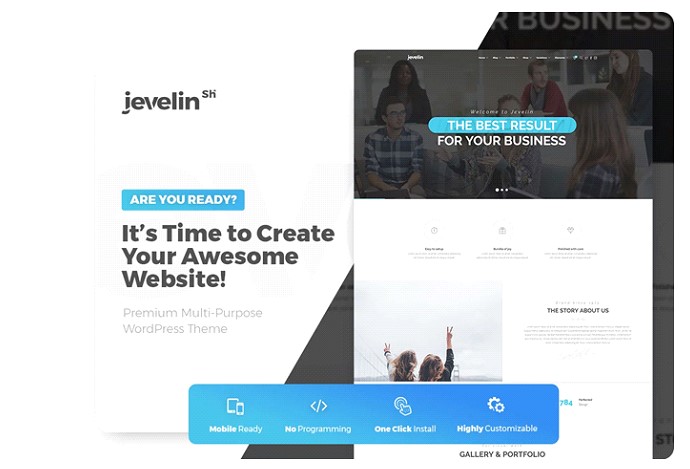 Also, notice the neatness of the design.
It is always advised to avoid stuffing the design with too many elements, as it leaves the user confused and diverting them from taking action in the sales funnel.
7- Testing and Analyzing
With all your research you developed a website that you "think" is user-friendly. But, the assumption doesn't work here. You need to be sure by testing it at an early stage and on a regular basis.
Website analysis involves the testing of website's performance in terms of SEO, speed, competition, and traffic. And to perform such an analysis, you would need behavior analytic software.
The software is designed to help you understand how the user is behaving or interacting on your site.
Considering the result, a designer can improve website performance by reducing page size optimizing the webpages.
There are many paid and free tools for evaluating the performance of the website. Paid ones of course hold many added benefits, but free software is also worthy to test. Some of the popular free website performance testing tools are:
KeyCDN Website Speed Test
Google PageSpeed Insights
Pingdom Speed Test
GTmetrix
WebPageTest
Varvy PageSpeed Optimization
Uptrends
Dotcom-monitor
Conclusion
To map out customer-friendly experiences, it is important that every page of the website is tailored as per user's needs, challenges, and desires. Once you know what your audience wants, it wouldn't be difficult to reflect them as the objectives of your website.