With the advancement of the internet, it is common practice for consumers to make their daily purchases online for virtually everything from clothing to groceries. Shopping online has many advantages that shopping offline just cannot offer.
All sorts of brand stores are just a click away online while in the offline world you would have to walk distances to reach different shops.
In a real store, you could never know at what price the same product is being sold in a different store, but online you can compare prices with just a few clicks.
And above all, you can buy things cheaper online than in a real life store. The reason being in the online world they don't have to maintain showrooms with air conditioners and hire salesmen to sell products. They just have to maintain a website which is by a long shot cheaper comparatively.
The traditional method of creating an e-commerce store has been to hire a designer and a coder. The designer would have to design the picture of the website and then the coder would write the HTML code. This method is to time-consuming, cumbersome and expensive.
However Webydo is helping to contribute to that change.
Webydo is a professional online website design studio that is enabling designers to create beautiful websites without requiring a degree or background in coding or programming. Webydo's platform differs from other website creators to a great extent. That's because of their dedicated community of designers who literally are shaping the future of the platform by voting on new features from the Participate page. Also, Webydo is a B2B design platform specifically created for designers.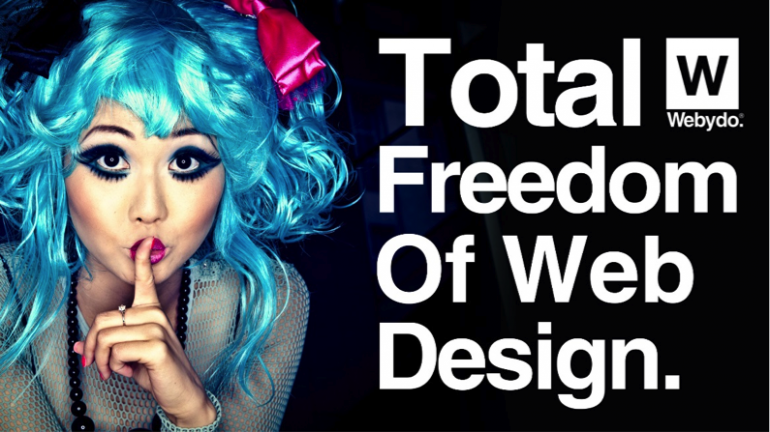 Below, I will show you how you can create an e-commerce website using Webydo and without having to hire a developer.
First of all you must register on the site. Registration is easy and just requires filling in just three fields - Name, Email Address and Password.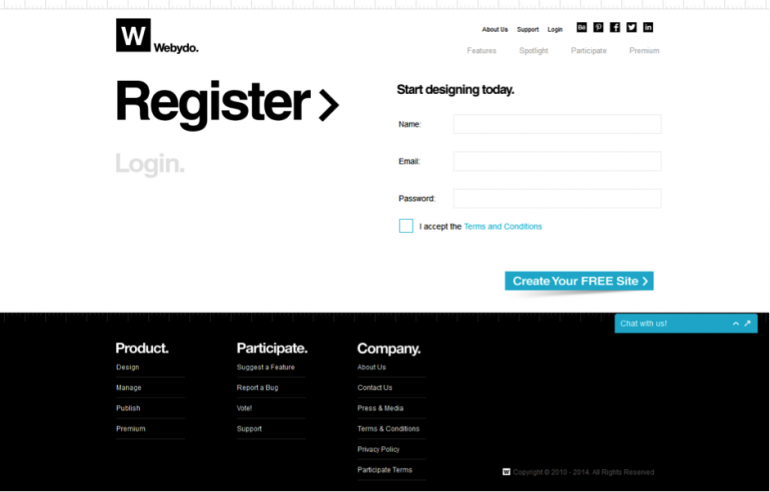 Then when you will login to your account and are ready to begin.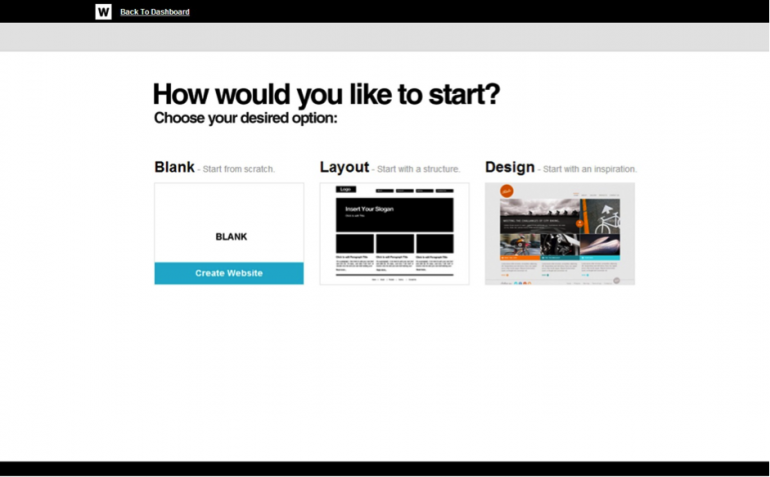 Click on the blue "New Website" button and you will be taken to a page displaying three options for Design, Layout and Blank.
The Design option gives you a wide variety of readymade inspiration designs to choose from. You can select the one you like and then customize it as per your requirements.
The Layout option will let you begin with a structure around which you can build your site. Then the Blank canvas option allows you to ... yes you guessed it, start from scratch and let your designs run free.
I chose the Design option for the example today, and was offered a nice selection of inspiration designs to choose as shown below.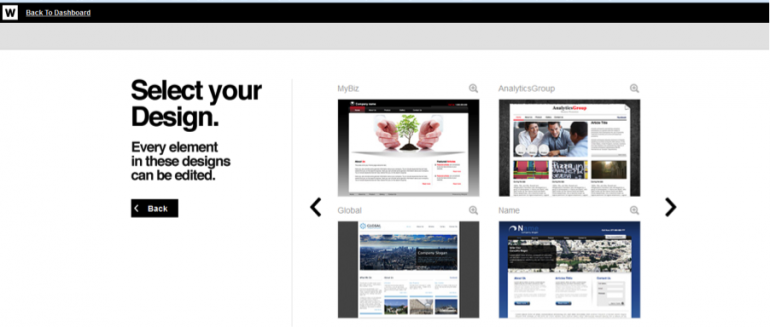 I chose the MyBiz design to create my e-commerce store. When I clicked on it, I was taken to the Webydo dashboard as shown below.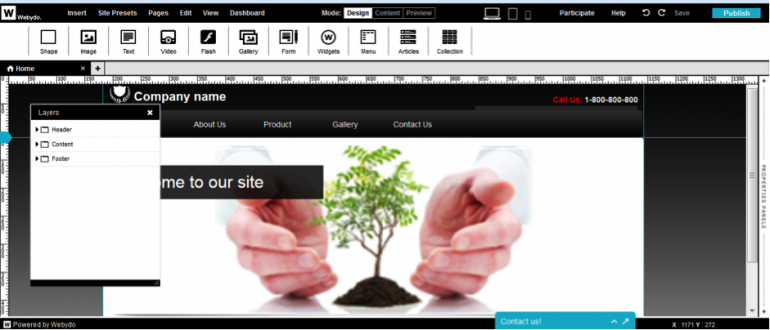 I clicked on the Pages tab and selected a new blank page. Then I clicked on the Widgets button and then clicked on "Ecwid Store".
The screen then looked like as shown below.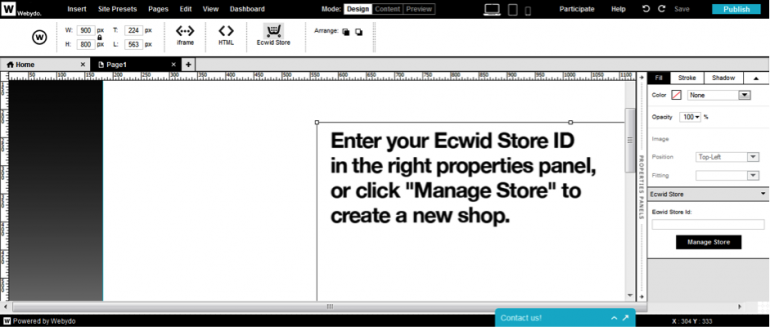 As the displayed text informed me, I clicked on the "Manage Store" black button in the extreme right.
Since I already have an Ecwid account and I was logged into it, clicking the "Manage Store" button displayed a new screen as shown below.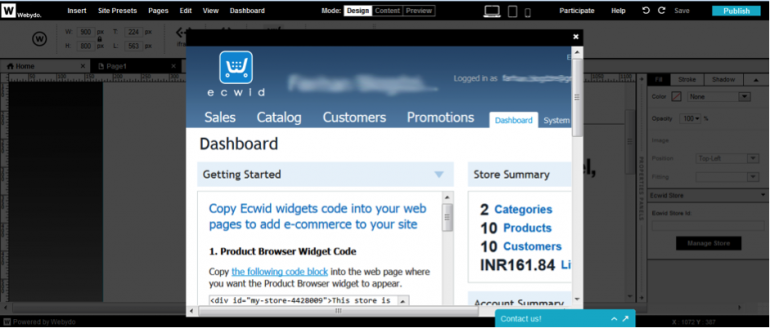 Now I could copy and paste the different pieces of code available on Ecwid to build my e-commerce website.
To make things simple I copied the first piece of code and pasted it onto my page.
Note that you are supposed to paste the code in the box that appears in the down right corner and not in the box that appears on the page. The image below illustrates what I mean.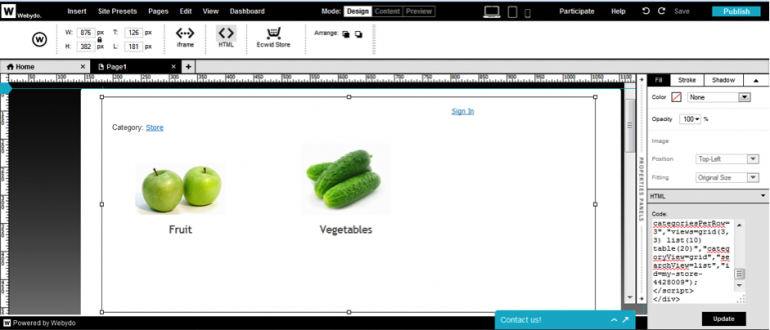 And that's it. Your store is ready. I tweaked the length and breadth of the frame of the store to get what I wanted, named this page as "Store" and then hit Publish.
I went to the Store and then clicked on the Fruit button and I got the following page.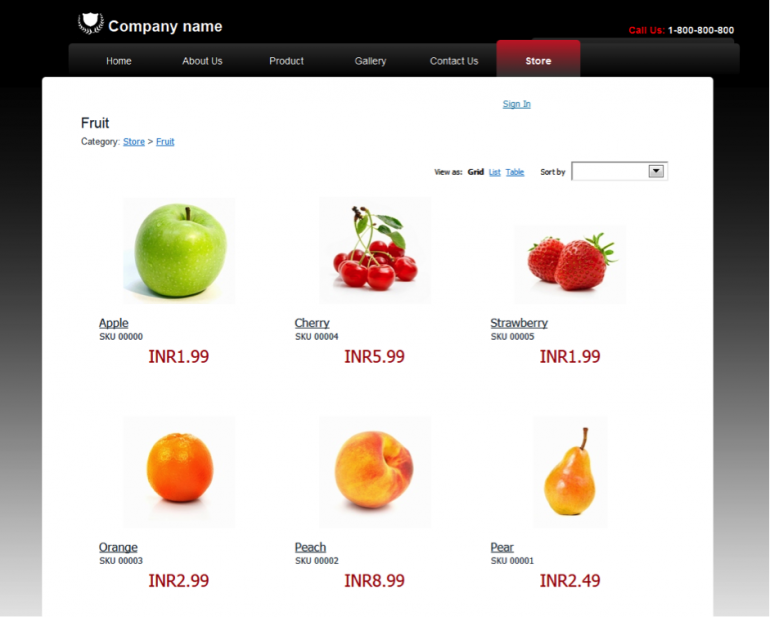 Simple, easy and effective.
Go ahead and create a website with Webydo and let me know what you think in the comments below. It's Free to get started.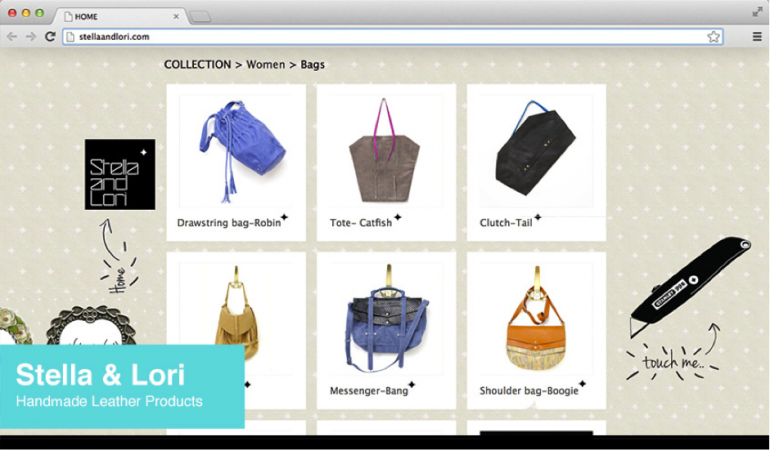 This article is presented by Webydo's community of professional designers.