WordPress is the most widely used content management system on the web today with a 58% market share. This is because of its user-friendliness and versatility. However, just like any content management system, WordPress has its own flaws. Some of these flaws lie in its SEO friendliness.
Below, I'll share with you some of the most common SEO issues I find with WordPress today as well as some of the things I do to help my very own clients at Thunder Rank.
Duplicate Content
Duplicate content has been noted to be a major SEO problem for years and it still is today. The unfortunate thing is that WordPress actually does have a problem when it comes to duplicate content. The main issue occurs when you have articles listed in multiple categories and/or with a lot of tags added.
If WordPress is configured to show full length posts, then you'll have your full post shown under the category's section and tag's section as well.
One partial way to solve this problem is to ensure that only an excerpt of your content is shown on the category's pages and the tags page.
However, a better solution is to install SEO related plugins such as "All-In-One SEO" or "WordPress SEO by Yoast." These plugins will automatically add a no-follow tag to the category pages and tags pages so those pages aren't viewed as having duplicate content.
Improper Link Structure
This is perhaps the most popular issue when it comes to WordPress and SEO and it's a shame that it's still an issue today. By default WordPress has a very non-SEO friendly permalink structure. In WordPress, you'll generally find that the default structure for permalinks is something like http://website.com/?p=123.
This type of URL provides no SEO value and it's very important to change the way you have your WordPress site configured as you set it up.
To fix this problem, simple go to the "Permalinks" tab under the Settings in WordPress. There's a few options to choose from. If you're running a blog, than a structure like "/%category%/%postname%/" might be the best approach. This will help search engines easily group related content together on your website. It also helps with your website's user experience by giving the user a better understanding of what the webpage is about.
Sitemap Issues
Sitemaps are very important in SEO. They help search engine spiders properly crawl your website and find all the webpages for a site. However, WordPress doesn't come with a sitemap installed by default. As a WordPress user, you'll have to install a sitemap plugin separately to enable it for WordPress.
One thing to note is that search engines will generally not detect a sitemap automatically. Therefore, you'll want to submit your sitemap to Google Webmaster Tools and Bing Webmaster Tools. This is something which may often times be overlooked by many WordPress owners though.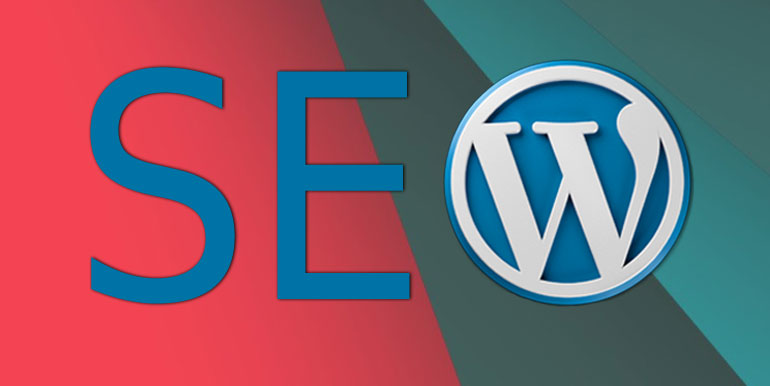 Theme Selections
With WordPress being the most popular CMS on the web, there are many themes to choose from. However, all these themes are not generally the best selections for your website.
One issue with some WordPress themes is their load times. Some of them are created with a lot of additional and unnecessary code which makes them load quite slowly. A slow website will not only drive visitors away, but it will also cause your site to rank lower in the search engines.
Another issue with themes is mobile-friendliness. If you choose an old theme which hasn't be updated recently by its developer, odds are that it may not be very mobile-friendly. This means that your site visitors will have a hard time viewing the content on their mobile-phones. Also, in April 2015, Google rolled out with an update which favored mobile-friendly websites in the search results. Therefore, if your website is not mobile-friendly, you'll have a harder time ranking in the search engines.
Lack of Proper Meta Tags
By default, WordPress doesn't allow you to properly set the Meta tags for each individual page. Although the meta description tag doesn't provide much value in SEO, it still plays a key role in increasing your website's click-through rates.
One way to solve this problem is to install "All-In-One SEO" or "WordPress SEO by Yoast." These plugins will allow you to modify the meta title and meta description for each page in WordPress.
Using Too Many Plugins
Plugins are great in WordPress. They add so much more functionality to your website. However, by installing too many plugins, especially outdated ones, you can end up with a site that loads very slowly.
It's very important that you only install plugins that you actually need. If you find that any plugins are not being used, deactivate or delete them.
Take Advantage of Caching Plugins
It's understood that site speed does play a role in SEO. However, many WordPress owners don't take advantage of plugins which can be used to boost their website's performance. Plugins such as "W3 Total Cache" and "WP Super Cache" are great plugins to give your website an added boost in its performance.