Photography has become a key asset of the digital world, with millions of photos uploaded every day. Whether a photography enthusiast or an aspiring photographer, access to powerful editing tools is essential for creating stunning images. Everyone needs a photo editing app, from every beginner to every professional photographer, to help them achieve their goals. So if we say that photo editing apps are in hot trend, then it will not be an exaggeration.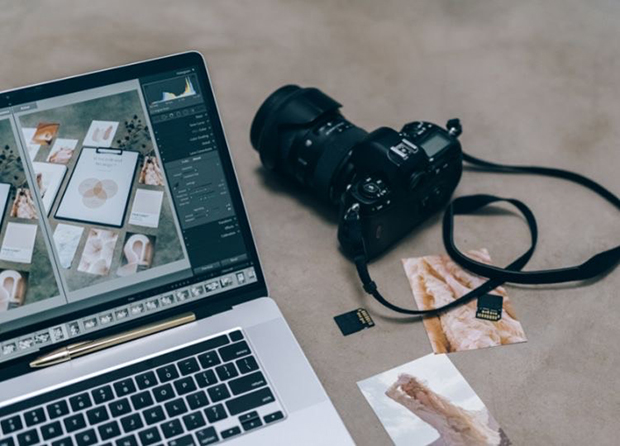 Launching your photo editing app is a great way to reach out to photography enthusiasts and professionals. But launching a successful photo editing app isn't as easy as it sounds. From developing a powerful product to finding the right audience, there are many steps involved in the process. But how to build photo editing apps to make use of this trend? To help you answer that question, we've created a comprehensive guide to launching your photo editing app. Let's get started.
Choose The Niche Within Photography
If you're in the market to launch a photo editing app, it's important to start by narrowing down your niche. Are you developing an app specifically for wedding photographers? Or perhaps one tailored to Instagram influencers? Perhaps wildlife photography is your focus? The key is determining which market you're targeting and understanding their specific needs related to photo editing.
Then your app can be engineered around those requirements so that when you finally launch, it's tailored to give users the best experience with photo editing. When you take the time to choose the right niche, it stimulates creativity in developing a successful user experience and engagement. Not only will this make launching easier, but it also produces a more efficient product for end-users down the line.
Select A Platform For Your App
Now that you've decided to bring your incredible idea of a photo editing app to life, it's time to figure out exactly where it's going to live. The most obvious choice is the mobile application market, but you must decide between iOS and Android.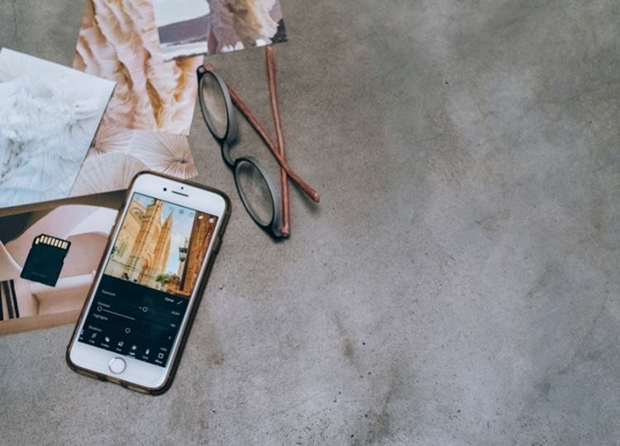 If you're trying to jump into both markets, platforms like React Native can bridge the gap, allowing for smooth simultaneous deployment. When selecting a platform, consider the different user values offered between Apple and Google and device fragmentation.
Of course, before investing resources into either platform, you should conduct thorough market research and carefully weigh all the pros and cons. From here, you should have a clearer idea of which platform makes the most sense for your photo editing app.
Choose The Design Style And Layout
An important step while launching a photo editing app is to choose the design and layout. This process requires strategizing the platform and structure of your interface, then selecting the look and feel of it by the platform as a service providers. The chosen design must be visually attractive and enable users to interact with it effectively.
Any photo editing app developer needs to consider an easy-to-understand navigation menu that helps guide users throughout their journey within the platform. Understanding what works best for different user types is important to get the most out of this crucial step.
Sometimes, including interactive features such as a survey or a chatbot can be beneficial when launching an app. These elements have the potential to provide insightful user feedback, which can help you refine your app and make it more engaging in the long run.
Choose The Must-Have Features
The features of your photo editing app should be considered carefully when launching. You need to consider the type of content you want to provide and what will set your product apart from other photo editing apps on the market that offer similar experiences.
Developing a powerful product requires creativity and an understanding of what works in photography. Features like filters, special effects, and tools to crop or enhance photos should be essential components of any photo editing app.
Think about adding value to your product by incorporating something unique that encourages user interaction and engagement. As a bonus tip: make sure to consistently update the features in your app so that users remain engaged and continue to come back for more.
Induce The Monetization Strategy
Once you've chosen the features and built the design of your photo editing app, it's time to figure out how you're going to make money from it. Monetization strategies should be carefully considered to maximize profits without compromising user experience.
In-app purchases, subscriptions, and advertisements are all great options for monetizing a photo editing app. For example, you could offer users the chance to purchase additional special effects or tools they wouldn't get with a free version of the app. You could also allow users to subscribe at different levels, offering more features as they move up in tiers. Incorporating advertisements into your product can be a great way to generate revenue, but it's important to ensure that you're not bombarding your users with too many ads.
Test The App Before Launch
No app launch should be complete without rigorous testing. Any image editor requires the toolset within the app and its user interface to navigate between them easily. As such, when readying your photo-editing app for launch, test it thoroughly on as many devices as possible with users from all skill levels.
Only after a successful onboarding experience, look and feel visual appeal, and bug-free environment should you consider debuting your masterpiece of an app. It would help if you also considered conducting a UX/UI review with your target audience to get valuable feedback on how they interact with the app and what improvements can be made. Go forth and make sure to deliver the best in flawless photo editing.