With so many choices for a website hosting service out there in UK market, it can be a very daunting task to find someone that suits your needs. If you are reading this article, the chances are that you have probably developed a website and now looking for a hosting service to get it up and running. As every business in the world has adapted to the current trend of putting themselves online, the need for a business website and hence a hosting service has become more prevalent than before. With the cloud solutions that have been offered to small and medium-sized businesses, people are increasingly spending their resources into a hosting solution for their needs. However, before you finalize a hosting service, you need to spend some time and money into finding something that fits your needs. In this article, I'm going to highlight five qualities of a website hosting service that you must keep in mind so that you make a worthy investment.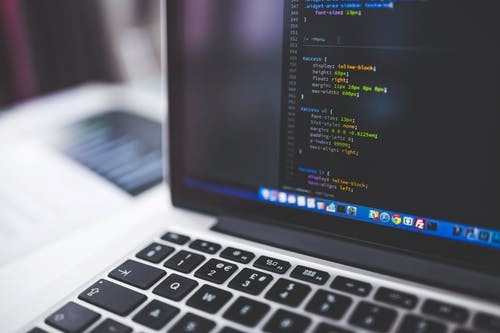 Solid and Reliable
The very first thing that you must keep in mind is that you need to go for someone who can be trusted. Every time a business website goes down, you lose tons of money in terms of fewer visitors, sales, members, and reputation. So you must ensure that you put your business in the hands of someone like awebhosting.uk, as professional hosting services like these have upheld a standard when it comes to reputation and can be trusted to provide yours with seamless and uninterrupted service. You should make sure they are physically located in UK.
Speed
The second thing that you need to consider is the speed of the hosting web service. As today's world has turned into a huge ball of information, no one likes to wait around. If your customer browses over to your website and faces slow speed, they will simply move over to the next website. So, you need to put your website onto a service that can be trusted to provide you with good speed so that you can attract new customers and retain old ones. Being located in UK makes a huge difference in Ping time for your website speed.
Substantial Bandwidth
Bandwidth is the number of people that you allow to visit your website at a given time. Imagine that you had a cap, let us say of a 1000 people, to visit your website daily, and after that, no one could surf it. Pretty mind-boggling, isn't it? If you get the services of someone who provides you a static bandwidth, once you pass the threshold, they will simply cut off your services. Instead, you should opt for a UK company that allows you to buy more bandwidth in case you need it so that your business doesn't end up suffering.
Customer Support
Imagine that you get the services of some third-class hosting company which does not return your calls once the ink on the agreements paper is dry. I know it can be pretty frustrating to have your calls ignored especially when you need these companies that most. So, you need to find someone who has a reputation of being a customer-friendly company and who is there for your 24/7. When you have a problem with your website, you should be able to reach your web hosting company so that they can fix it and respond quickly. Find out if they can be trusted by asking their existing customers or reading up about it online.
Superior Features and Technology
In the end, another thing that you need to pay great attention to is the type of technology the web hosting service you go for has. As the world is ever changing, the technology is improving day by day. It is the quality of a good web hosting service that they keep themselves updated with all the latest technology so that their client's business does not suffer. When it comes to a website hosting service, you should select someone who can do it all so that you do not have to go for someone else for a need. Make sure that you take a good look at their infrastructure, control panel, the number of sub-domains, scripting language support, database, and the hosted platforms so that you can make a calculated decision instead of regretting your choice later on.