Are you ready for some joy? Are you ready to share all your warmth, love and happiness with friends? In any case, they are waiting for your "hi" and you shouldn't disappoint them.
Related Posts:
What I'm talking about? Yep, Easter is knocking on our doors. It is a good time to free your creativity and design something special for your family and friends. It may be an Easter greeting card or a cool collage themed by this holiday. As we know, the most valuable gift is the gift made with your hands. So don't hesitate to create your own design!
Today I want to help you with this task by sharing the most stunning tutorials, holiday related brushes, icons, patterns and inspiring illustrations. Use all this stuff and the result will impress you!
But that's not all! Also, you will find free web and email templates in this article. Let's get started!
Easter Themed Photoshop and Illustrator Tutorials:
I've spent a lotta time searching the Web to gather these tutorials for you. If you want to create your own Easter Card or Easter desktop wallpaper, you should visit them. Decorate your artworks with funny bunny, egg, and chicken illustrations and you'll get a unique Easter themed result .
Drawing an Easter Card
In this tutorial, you will learn how to create your own Easter Card with the attractive text effect and the cartoon bunny character! Let's get started!
How to Draw a Cartoon Rabbit
Take a look at this Photoshop tutorial. You will learn how to draw the Easter rabbit for your friends!
Create the Goofy Bunny Face
The following tutorial will help you to create the face of the goofy bunny. You will need to use the Ellipse and the Rectangle Tool plus some basic effects like Inner Glow, Drop Shadow or the Warp effect.
Egg Planet. Fantastic Globe Photo Manipulation
This tutorial shows how to design the fantastic "Egg Planet" photo manipulation.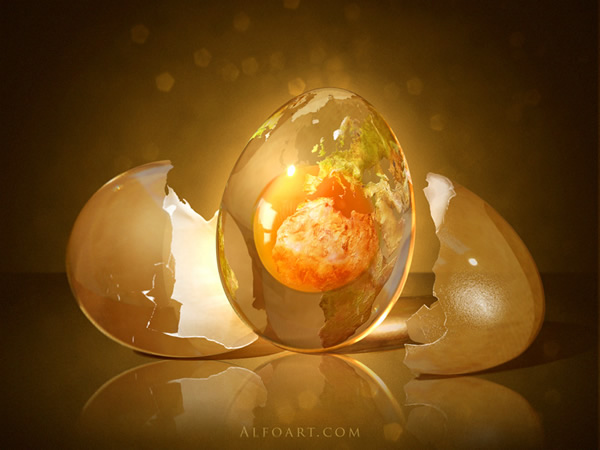 Draw an Easter Egg in Photoshop
A simple way to create eggs in Photoshop. Eggs are made from scratch and they are 100% vectorial and resizable.
Create the "6 Eggs in a Box" Illustration
In this tutorial, you will learn how to create a 6-egg box (full of eggs). You'll need to use the 3D Rotate and Revolve Effects.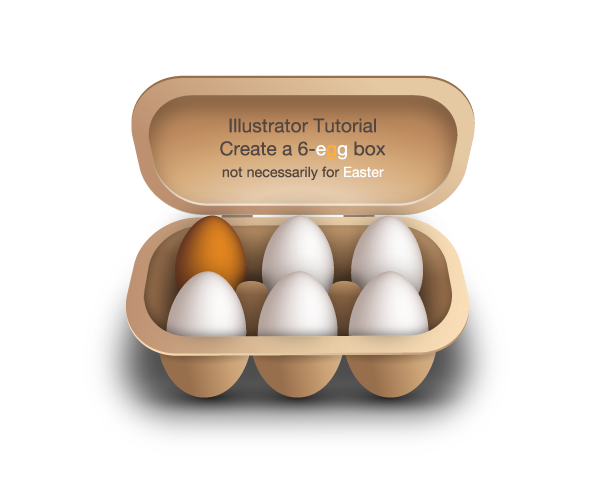 Use Illustrator to Create a Fun, 3D, Character Logo
In this tutorial, you'll use the illustrator 3D tool to create the text with depth.
The Adorable Bunny Adobe Vector Tutorial
Check this tutorial to learn how to create this cute vector bunny illustration.
Create a Cute Easter Themed Collage in Illustrator & Photoshop
Learn how to create an Easter egg, a hatching bird, and a bunny face from scratch in Adobe Illustrator and arranging it into an Easter egg shape.
The Happy Easter Postcard Designing Photoshop Tutorial
Learn how to create the Easter card with the bright eggs illustration.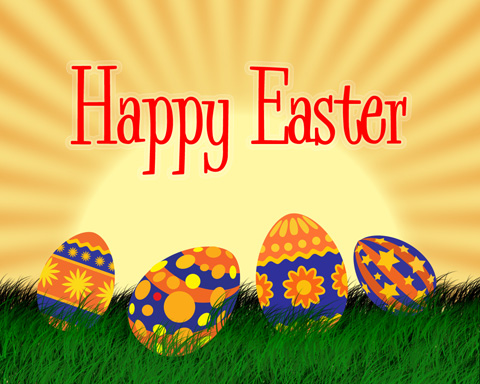 The Super Cute Easter Wallpaper Illustration Tutorial
Create a simple background, some subtle texture, and a few chicks!
Create an Amazing Broken Egg and Yolk Drawing in Photoshop
Learn how to draw this beautiful drawing of a yolk in an eggshell. This extremely detailed tutorial will show you how to create a realistic broken egg shell and add reflections and shadows to create the curvature of yolk.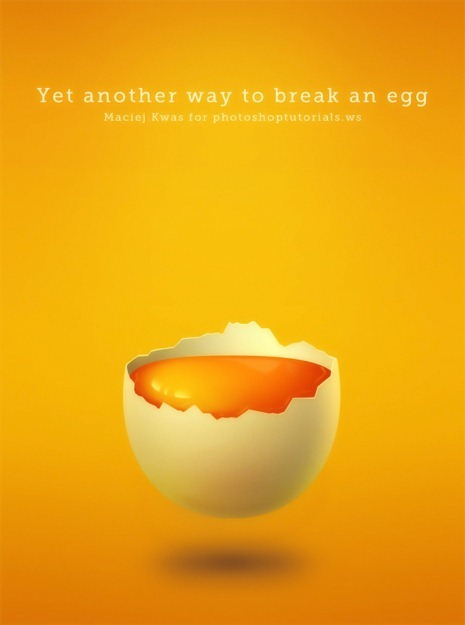 Easter Email Templates:
Not only your relatives and friends deserve to be congratulated. Your business partners and co - workers are also waiting for greetings. But something tells me that you'll look dumb if you send them the Easter card with a cute selfmade bunny or chicken. In this situation Easter email templates are the best solution for the problem. Below, I've showcased new Easter email newsletter templates for your Easter wishes.
The simple and nice email template with the cute photo will bring a piece of happiness to your receiver.
The "Happy Easter" Email template with the cute smiley egg will bring a holiday spirit to your receiver.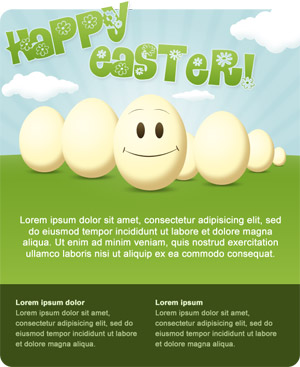 Free Easter Web Templates
Scroll down to see beautiful Easter templates. These WordPress themes and HTML templates are designed and produced exclusively to please you guys on Easter. They are totally free and you may use them for your own purposes!
Floral Easter Yellow Free Joomla Theme Template
Free Weebly Template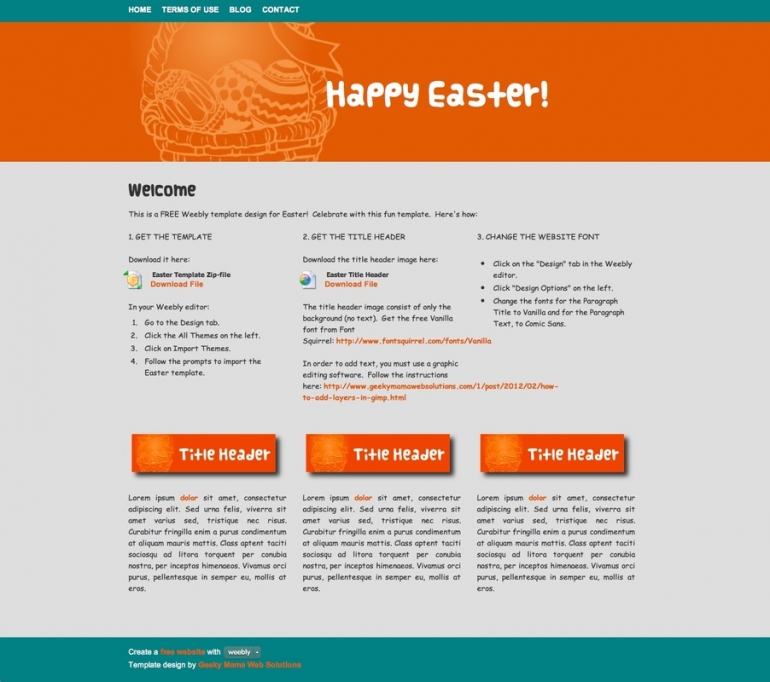 Free HTML Template for Easter Holiday
Free HTML Template for Easter Shop
Easter Web Icons:
Easter is a good reason to decorate your website. But we are so busy. The lack of time is our main illness and we can't find a few free minutes for our own site. At once I know the simplest way to refresh your site for upcoming holiday. Use icons to spirit up your blog themes!
Easter Bunny Icons
This set includes 15 free bunny icons. They will bring some joy to your design.
Easter Icon Set
Look at this icon set of 44 cute Easter icons. Here you can find bunnies, birds, Easter eggs, and candy bars. A huge collection!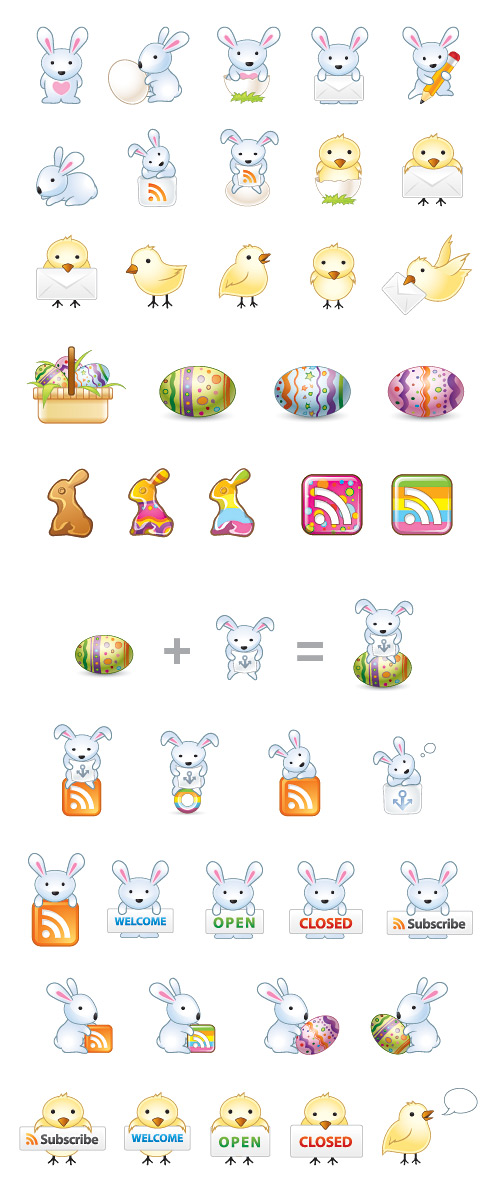 Web buttons
These icons are vector illustrations, so they can be scaled to any size without loss of resolution. Moreover, they are free to download! .
Nine orange Easter icons
Awesome racy and juicy icons for your own usage!
Iconset: Easter Bunny Egg Icons
These cartoon bunnies will make you smile! Use them to decorate your website :)
Easter Patterns:
Need an Easter themed background for a website, blog or a scrapbook ? Here you go! Below, I've showcased a huge collection of Easter patterns. Most of them are free to download.
Easter Eggs Seamless Background Vector
A collection of four Easter patterns designed in different colors.
"Thousand ..."
A collection of "Thousand .." is a great choice! Every pattern is a seamless repeat pattern in vector format with many little chicks and bunnies wearing cute and colorful clothes on them.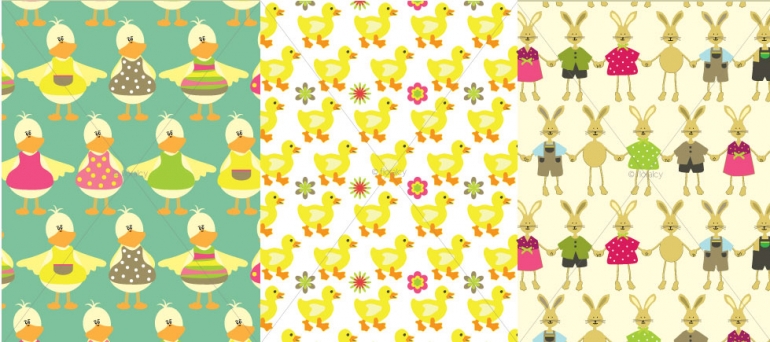 Patterns - Easter Theme Set
Here's a set of free vector and pixel patterns with a fun Easter theme including Easter bunnies, eggs, baskets, and chicks.
Easter pattern
Take a look at this vector illustration. It can be scaled to any size without quality loss.
Seamless Easter pattern
A seamless Easter pattern with colored rabbits and eggs.
Easter Themed Brushes:
Free Easter Eggs Brushes for Photoshop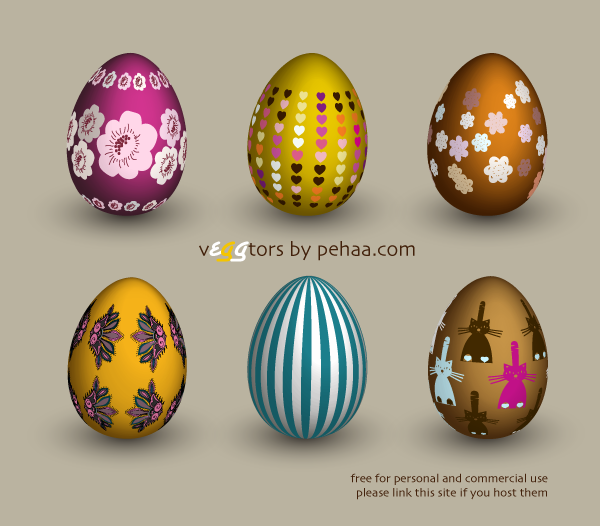 CU Doodles and PS Brushes
Decorative Easter Eggs to Welcome Spring 2012
The 18 decorative Easter eggs that you can use for your Easter cards, posters or party invites.
Some Easter Illustrations:
A collection of the free Easter illustrations, which can be used as a background. They are so cool and colorful that you can't stay indifferent.
A piece of inspiration
Easter is the time for joyful and colorful stuff: flowers, sunny days, tasty dishes and so on. If you need some more inspiring resources for your spring design projects, check the artworks below.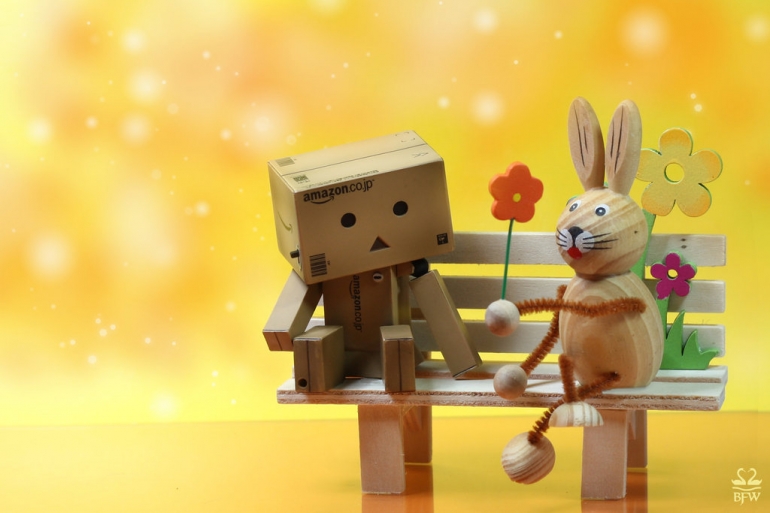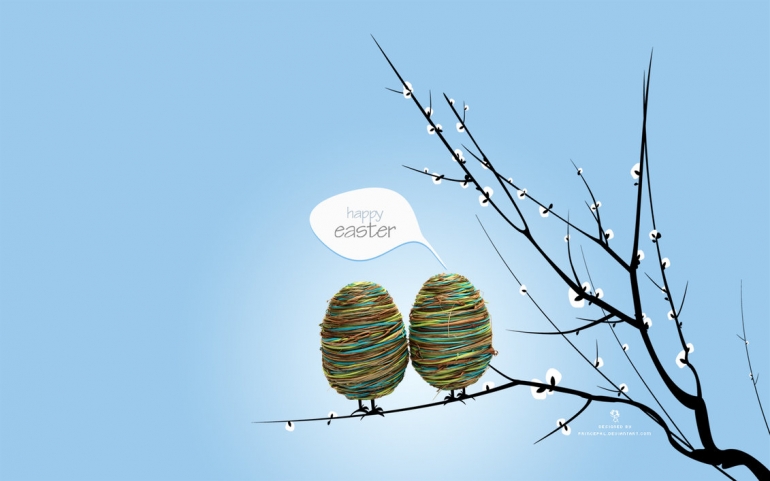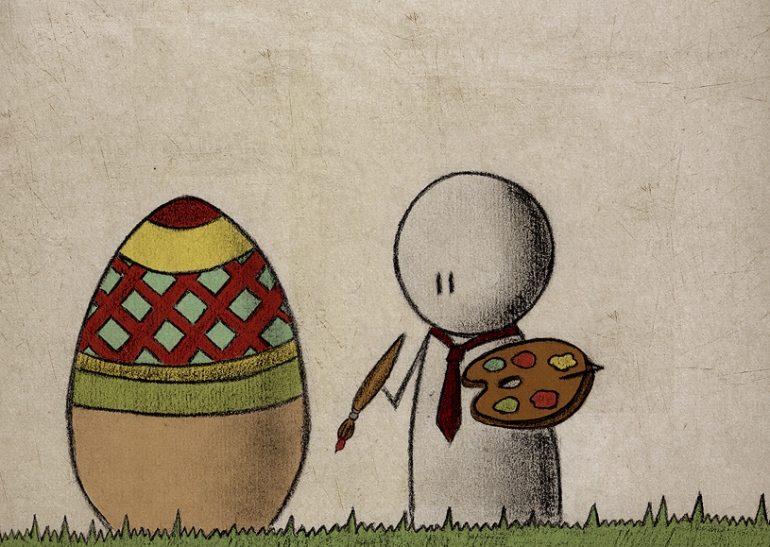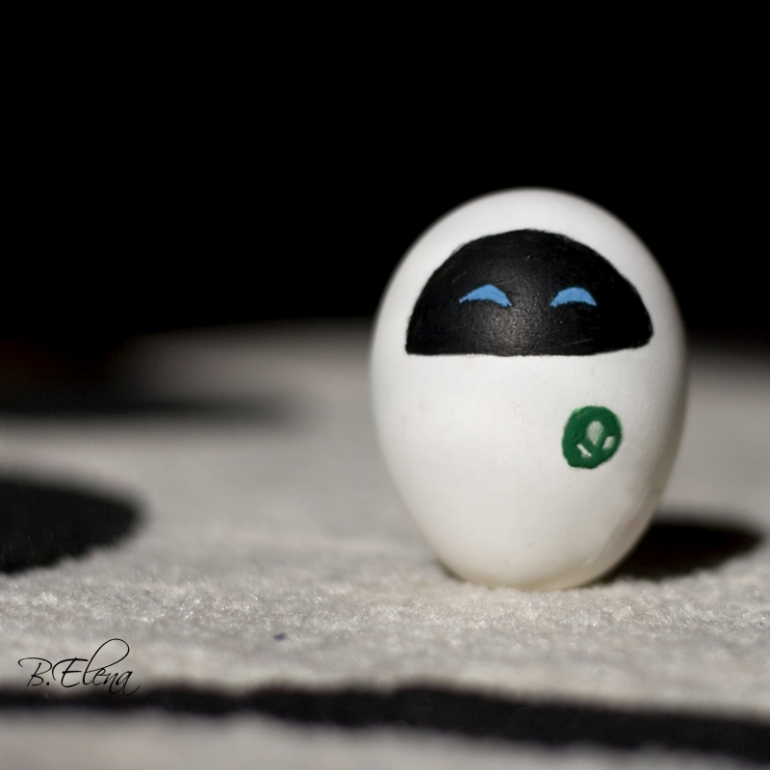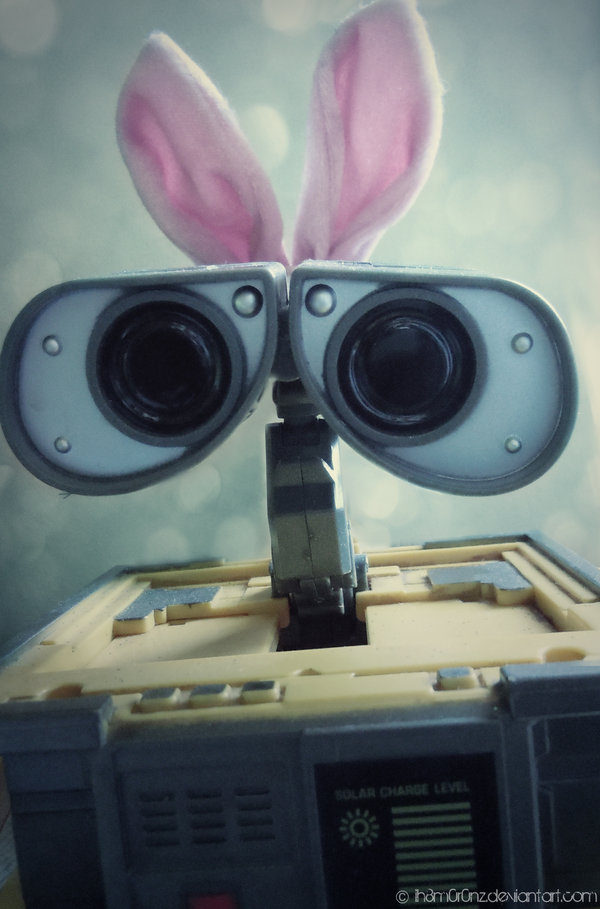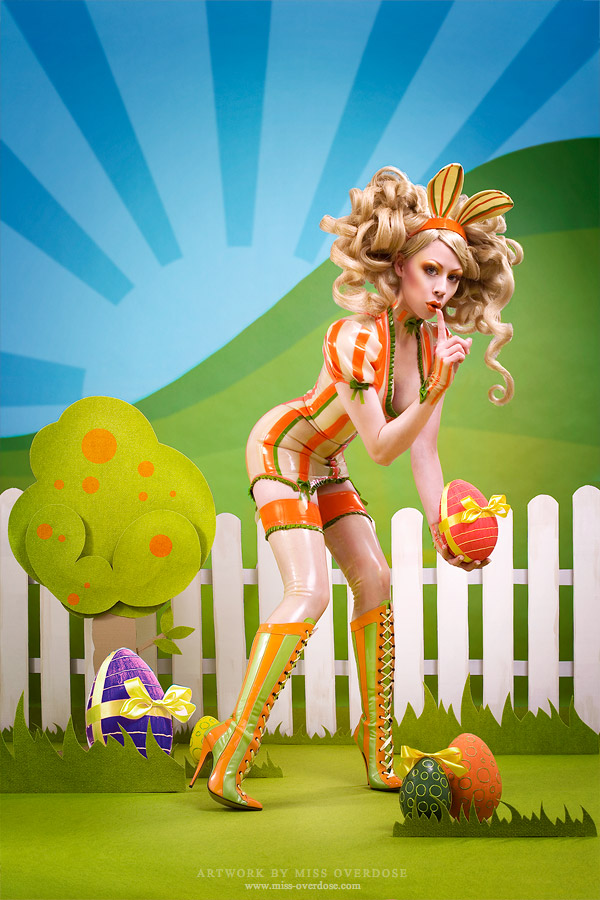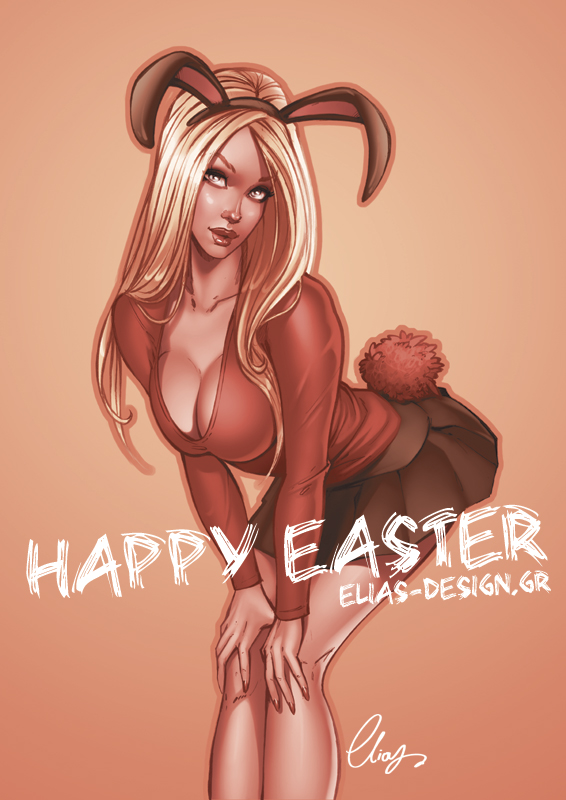 Easter is almost here! This bright and tasty holiday is a joyful time to connect with old friends and relatives. You can present some cute gifts, yummy cookies, and flowers to each other. Don't miss the chance to do something nice for your loved ones. They deserve your attention!
P.S.: Here's our gift to you - a FREE WordPress theme, optimized for social media. Just subscribe to the newsletter in the form below and the download will start right away.