Christmas is a time of wonders and fairy tales. It is time when dreams come true. If you want to add some holiday spirit to your life - check this set of the best Christmas Photoshop tutorials, wallpapers and calendars for 2012 year
"Christmas Night. Magic scene with flying Santa".
An amazing Photoshop tutorial. Learn how to create this wonderful sky!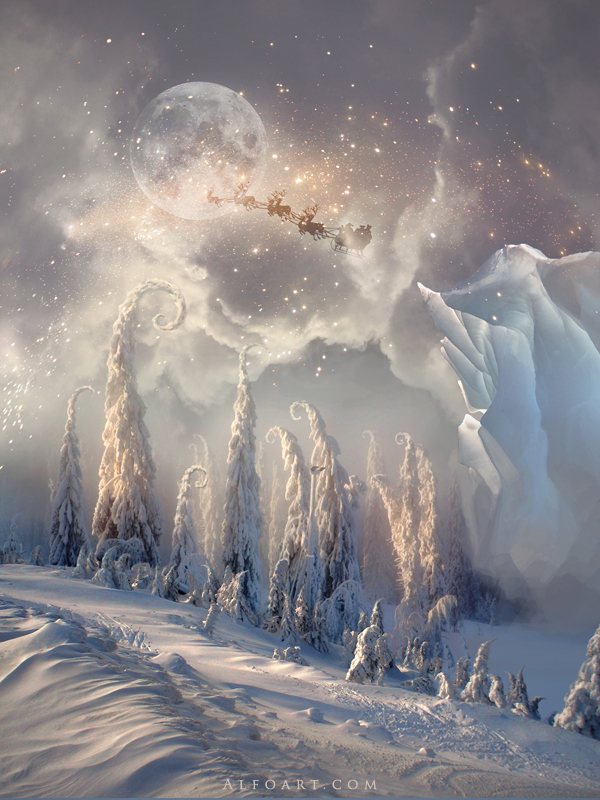 Adobe Illustrator Tutorial: Create a Christmas Greeting Card
This Adobe Illustrator tutorial will walk you through creating a nice greeting card for the upcoming Christmas holiday. In order to create nice, colorful presents to stuff a Christmas sock we will combine different kinds of tools, such as; the Pen Tool, Mesh Tool, Ellipse Tool and the Rectangle Tool.
Create an Elegant Greeting Card with Vintage Christmas Baubles on Background in Photoshop CS5
In this tutorial, you'll learn how a greeting card with vintage Christmas baubles can be designed in Adobe Photoshop CS5. You will learn, how to create vintage background, Christmas baubles, draw snowflakes, customize brushes etc. Layered PSD file included. Let's get started!
How to create an Impressive New Year 2012 card with Neon text in Photoshop CS5
If you want to learn how to create an impressive card for the holiday, then we have an awesome tutorial for you. You will use brushes and Layer styles in Photoshop CS5 to create eye catching digital illustration with neon text effect. Layered PSD file included. Let's get started!
Create a Novel Pop-Up Holiday Card - Tuts+ Premium Tutorial
Pop-up cards are normally cards that, once opened, have an element of surprise making them both memorable and fun to the reader. In this Tuts+ Premium tutorial, author Mark Mayers will take you step-by-step through the entire process of transforming initial concept drawings through to a fully functional piece of cardboard engineering!
How to Make Festive Vector Gift Boxes
Get ready for the holiday season with this festive gift box tutorial. Successful completion of this tutorial requires a solid understanding of Adobe Illustrator's tools as this advanced tutorial moves at a quick pace. We'll be working with Illustrators 3D tools, Brushes, Gradients, and Blurs to create these holiday presents.
"Unusual Christmas Card. Photoshop tutorial"
Creative christmas cards
In this tutorial, you will learn how to use custom shapes and Layer styles in Photoshop CS3 to create a creative Christmas illustration. Let's get started!
Design an awesome Christmas tree in Photoshop
How to Create Elegant Christmas Wallpaper using Photoshop CS5
We wish you a Merry Christmas illustration
In this tutorial we will learn how to made an illustration for Merry Christmas.
Merry Christmas Tree
Learn how to create your own Christmas tree wallpaper with these tutorial.
It is time to decorate your desktop with 2012 wallpapers!
Beautiful Christmas designs
Christmas background template vector
Christmas Village and Bear wallpaper: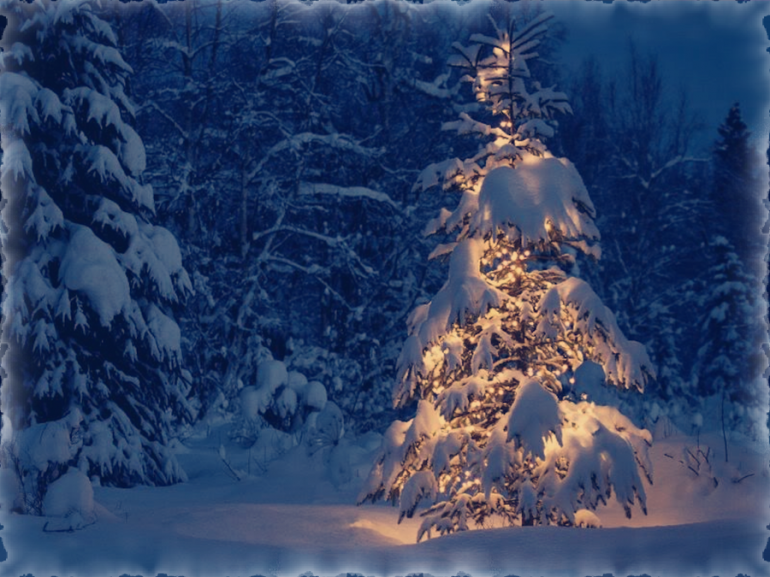 In conclusion, I'd like to show you some awesome designs of a calendars for 2012 year
2012 Calendar Template 01
2012 Calendar Template vector 02