Happy Friday, Friends! As always at the end of the week I take you through the coolest web design related things. I've gathered some new tutorials, freebies, and useful articles for you. Check them out! To get more information, you can visit our Facebook page (notice that we've added a new cover)!
Tutorials:
Design a Coffee Shop Menu Layout from Scratch with Photoshop and InDesign - Part 1
Are you ready to have some joy creating a ready to print booklet menu for an imaginary coffee shop named "Violet Coffee." ? This tutorial is totally awesome!
Create a One-Page Retro Web Design Layout in Photoshop
If you want to learn how to create a one-page retro web design, this tutorial is for you! Here you will use Photoshop and Illustrator (for various shapes and elements).
Draw a Microwave Oven Illustration From Scratch Using Photoshop
Check this superb Photoshop tutorial to learn how to draw a microwave oven illustration from scratch.
Create a Melting Woman for a Fictional Ice Cream Brand Advertisement
Learn how to create print-ready artwork for a "Chilli & Chocolate" flavored fictional ice cream brand. In the process you will see how to combine professional photography, courtesy of John Wood to create a melting woman that will become the key artwork for our advertisement.
How to Create a Sexy Small Download Icon
Create this sexy small download graphic! It doesn't even have to end up as a download graphic, it can be anything.In this tutorial you will learn simple but elegant techniques that you can apply on your designs!
Awesome Manipulation work on Cool Rhino
Merge photos of a rhino, a girl and plants. The photo manipulation is full of nature. This step by step tutorial will take you to the jungle!
Manipulation Tutorial
Create awesome dark photo manipulation. You will see how to use Fill layers as well as other adjustment layers to create ambient color and special effects.
Freebies:
Free Minimalist Style HTML Template
Want to create your own portfolio or corporate website? This Free HTML template will be a great solution! Minimalist style provides maximum absorption of your information.
11 Light Subtle Patterns (.PAT)
A super-handy set of subtle patterns - great for giving backgrounds a little edge. The download includes the .pat file along with jpg for quick and dirty use. Enjoy!
65 Free Design Kits: Box Of Bundles Number 2 Has Been Released !
What's this ? A monthly, totally free and collaborative bundle of freebies, created by amazing designers all around the globe.
Splash of Lemon Wallpaper
Cool Wallpaper. You can download it in different screen resolutions!
FREE CSS3 UI Kit
Compact Keyboard Free PSD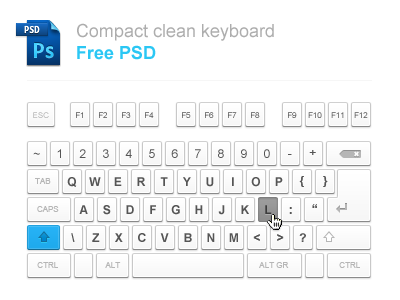 Articles:
Our First Look at Photoshop CS6 - Now Available in Beta
Get some information about Photoshop CS6 has finally arrived. It has come packed with new features and tweaks that will significantly improve your workflow and enhance your tool set.
Device-Agnostic Approach To Responsive Web Design
Some more useful information about Responsive Web design. This article discusses how we can better embrace what the Web is about by ignoring the big elephant in the room; that is, how we can rely on media queries and breakpoints without any concern for devices.
Getting to Grips with HTML5 Browser Compatibility
HTML5 is ready for use with all modern browsers, including IE9. It has also been developed to gracefully degrade, even without help from JavaScript or CSS resets.
How to Craft an Exciting Marketing Message ... Even for a Boring Product
7 Creative Ways to Use HTML5 Canvas
Canvas is supported in all modern browsers, including the upcoming Internet Explorer 10, but a little help from JavaScript allows older versions to adapt. It was originally designed by Apple for creating lightweight dashboard widgets on its mobile devices, but is now an openly developed W3C spec which grants it enormous flexibility and application.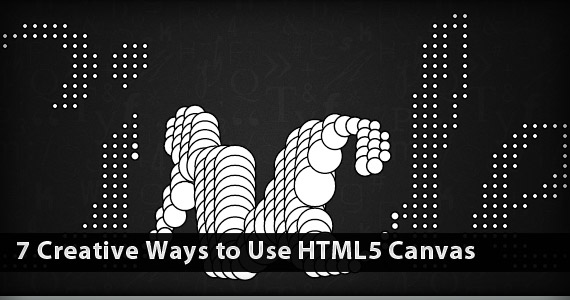 That is all. Hope, you found some useful information for yourself here. If you have some suggestions or tips how to make such posts more helpful, please let me know :)