This tutorial shows how to use your Photoshop as a tattoo editor.
1. Open or find nice photo where we can apply a tattoo. I used this one: Belly Button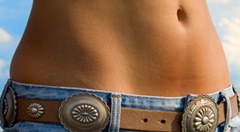 2. Find a nice tattoo design, maybe you have one? Logo of your site? If not, look at vector resources on DeviantArt
3. Resize base image and copy choosen tattoo to new layer. (When you'll open *.AI file in Photoshop it takes a little bit time to rasterize it).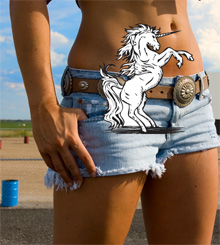 4. Resize tattoo, place it in desired place.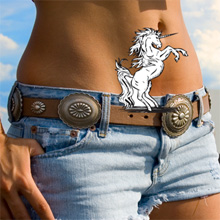 5. I'll flip my tattoo horizontally (Edit -> Transform -> Flip Horizontally).
6. Set tattoo's layer mode to Overlay and reduce it's Opacity to about 25%.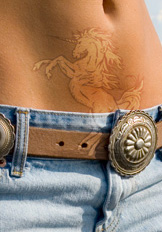 7. Erase bottom part of tattoo because we don't want have it on pants ;)
8. Play with contrast, Image -> Adjustments -> Brightness / Contrast (-80/80)
9. Go to Filter -> Liquify and using Forward Wrap, Buckers and Bloat Tool try to get more realistic effect.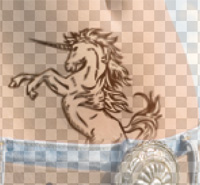 10. Why don't add another tattoo? Let's go. Copy and past another one.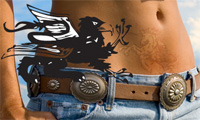 11. Repeat steps 4-9. Play with values because all skin parts have other color tone.
12. Select base layer, and choose Burn Tool, Exposure: 30%.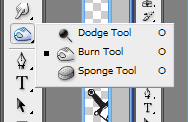 13. Click a few times on areas under tattoos.
14. Play with tattoos layer's settings. Experiment with them, maybe use Soft Light instead of Overlay, sometimes you can get better results.
15. Done.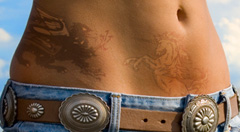 So, now you know how to use Photoshop as a tattoo editor.