Site of the Month Winners
Site of the Month proposes you to find the best creative work of the month in order to discover new ideas for your inspiration and in order to realize all the possible artistic achievements you can reach using modern techniques and tendencies. Site of the Month -it is a productive result of long-lasting searching and finally found creative godsends and solutions based on the laborious work and reliable experience of previous tasks and ideas. Memorable and outstanding works that open new horizons of creativity are proposed for your kind consideration as a Site of the Month, involving you to another world of materialised dreams that are waiting for your active participation.

Site of the Month
April 2014

Knives PrestaShop Theme
So you\'re using PrestaShop and need a premium theme? You came to the right place!
Report Dead Link

Usability of the Month
January 2012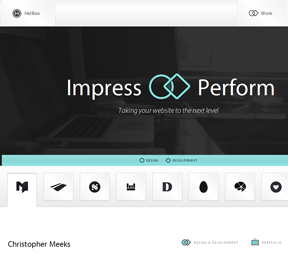 HatBox
HatBox is another excellent webpage and I especially like that it\'s responsive without any loss of content. I really admired how they opted for a creative icon tab navigation for their portfolio where I feel most companies would have gone with an image slider.
Report Dead Link

Animation of the Month
January 2012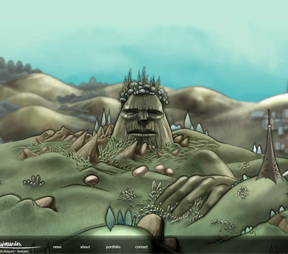 Mauricio Guimaraes Portfolio
Category : Web Design
Style :
Added : Jan 13, 2012
Mauricio portfolio is a good example of creativity. Instead of the ordinary menu, he uses a kind of parallax movieclip, where the user must interact with the stage to explore the site.
Report Dead Link