SEO is one of the most important aspects of your website, and it's not something that you can do yourself. If you have a website and are looking for ways to make sure that it ranks highly, then it is time to consider hiring an SEO expert from SEO For Hire to suit your business needs.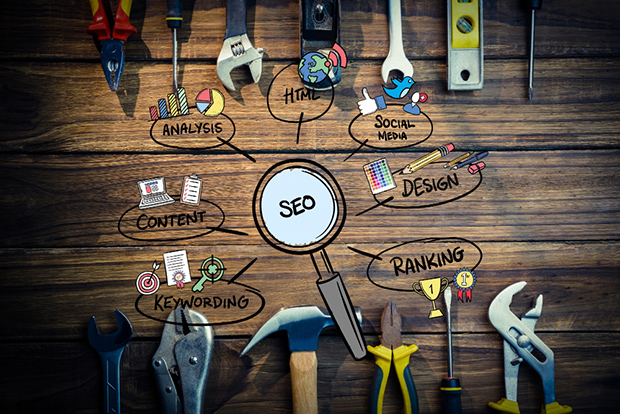 Your Site Takes Too Long to Load
Speed is a key factor in SEO, and when visitors see that your site is slow to load, they may think twice about sticking around and engaging with it. This can lead to a drop in sales or conversions, which is bad news for both your business and its bottom line. 
Your Website Is Not Mobile-friendly
Mobile-friendly websites are important. People use their phones to search, and Google even has a mobile-first index. How do you make your website mobile-friendly?
You could use WordPress plugins, but they may not be the best way to go. A better option is hiring an SEO expert who knows how to code your site so that it's optimized for search engines and users alike.
You Don't Make It Easy for People to Contact You
If people have to hunt for a physical address, it's unlikely they'll bother. Make sure your website has a clear contact address and phone number for customers and potential clients to reach out.
A digital contact form is another easy way to give visitors the option of contacting you without having to leave their email addresses or phone number. Include an email address in your social media profiles so that people can find it easily.
You Fail to Post Content Regularly
If you're not posting regularly, it's time to get serious about blogging. Your readers must know they can depend on your site for quality content.
It doesn't matter how many times per week or month you post—this is a good rule of thumb: if you're not publishing at least one piece of new content every two weeks, it's time to start thinking about using an SEO blog writing service.
Hiring someone full-time may not be an option for all small businesses. This is why looking into services or freelancers is important to help you reach your content goals. Outsourcing these duties allows you to put more energy into other aspects of your business.
Your Site Is Poorly Designed
You might not realize it, but your website design plays a big role in how people perceive your business. It's important to have a web designer who is both technically adept and aesthetically talented—but even then, you might still be missing out on some important features that could help boost your SEO rankings.
A good website design should be easy to navigate and visually appealing, but it should also be easy to update and maintain by yourself. If your current site isn't user-friendly or doesn't contain the right information (or any information at all), an SEO expert can help improve those things before they become an issue for search engines like Google or Bing.
SEO Experts Can Help Your Company Get the Best Results!
Search engines use on-page and off-page factors to determine rankings, but they also use penalties for things like bad SEO, duplicate content, and unethical link building.
If you don't know Google's rules, use "white-hat" SEO techniques, and keep up with just how search algorithms change, you could hurt a URL or online brand. If your business has a website, hiring an SEO specialist who monitors algorithm updates regularly is essential.
Older SEO techniques, such as bulk backlinking or keyword stuffing, may actually lead to a website being dropped by search engines with an algorithmic or human penalty. Rankings may be negatively impacted by even minor transgressions, which may go unnoticed.
SEO experts can help you reach more customers and improve your website. The more people that see your website, the more likely they are to become a customer and buy from you.
A good SEO expert will continuously be pushing a variety of strategies to ensure that these goals are met while also maintaining quality standards across all aspects of their work, as well as keeping up with current trends in search engines.
Final Thoughts
The truth is, if you don't have an SEO expert on hand, it can be difficult to figure out what's wrong with your website and how to fix it. That's why we recommend hiring an expert who knows exactly what they are doing when it comes time for your site to get a makeover.