By and large, the design and functionality of casino, sports betting and poker sites tend to be quite homogeneous. As ever, there are exceptions to that rule, but the majority of casino sites tend to see what works and then run with it. There are some design flaws, however, that can appear on some websites, and they can really impact the user experience.
Indeed, one overarching issue is a kind of presumptuousness that the content, i.e. the games, alone matters to casino players, and that they will overlook problems elsewhere. Bad design can even have a subconscious impact on player satisfaction, and it will encourage them to go elsewhere. Below we look at some missteps that casino operators can make when designing their product.
Bad Content Organisation
A top online casino will have several hundred games on offer, and that can mean potential headache in terms of organisation. You can't simply list them one after another, and it tends to be chaotic and overwhelming for the user when sites don't come up with a plan to deal with this. Moreover, it's not sufficient just to list them under titles like "slots" as there will still be 100s of games to wade through. The keyword here is "compartmentalisation". Mansion Casino, which offers a full selection of online slots in South Africa, gets this right by having expandable and collapsible game menus for each game genre. It really makes a difference for the player, and it allows you to showcase your best content prominently.
Too Much Going On
If you have visited the lobbies of casino resorts like the Bellagio or Wynn Las Vegas, you will find that there is an emphasis on calm. A zen-like approach has replaced the concept of the 'confusing' casino design that was assumed to enter into the psychology of players and encourage them to play more. This myth has been debunked, and online sites should follow suit. There is no need to bombard players with pop up videos and calls to action – they know why they are there. If they are hit with a kaleidoscope of colour and a cacophony of sound, it can be unsettling. A casino site does not have to have a minimalist design, but there is enough vibrancy and colour to the games, meaning you do not need too much else going on in the background.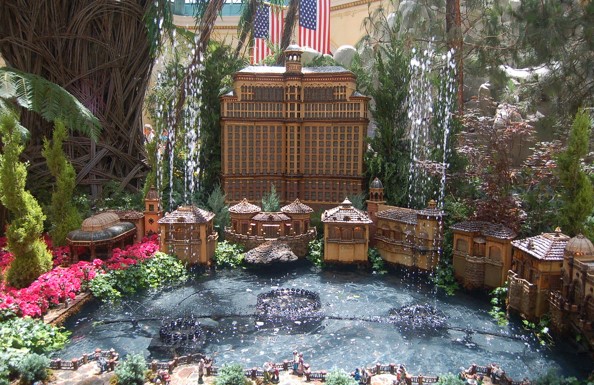 No Branding
At the risk of contradicting what was said above, there should also be a focus on branding. It doesn't have to be in your face, but it should still be consistent. Some sites will have a nice theme for their casino on the homepage, then simply overlook it on other parts of the website. A player is not going to consciously think too much about this, but we know that branding builds a bond with customers, and it shouldn't be overlooked.
No Responsive Web Design
Mobile gaming is just as important on casino sites – perhaps more so – than desktop gaming. And yet, some operators still refuse to take the issue of multi-device compatibility seriously. Individual players will be multi-device users, and it's quite the drag if that experience is not perfect regardless of how you access the casino. There is no excuse for this in 2020, nor is it difficult to achieve.
Hidden Customer Service Options
Even if you operate the world's best casino site, issues can arise from time to time. Games can breakdown (although this is surprisingly rare), transaction problems can occur, as well as a host of other problems. That's normal, and players will take it on the chin if there is an outlet for reporting such issues. A simple chat live chat function is all that is required, one that is subtle but accessible. The last thing your casino needs is players publicly airing grievances on a social media platform. They do that when issues have not been resolved on the site.