Exceptional products and services get potential clients on the wings of a well-optimized website.
The best conversion tool you have is your website. However, if it isn't optimized properly, you can be investing hundreds or even thousands of dollars on maintaining it each year with little to show for it. Potential clients won't be attracted to your page by a website that isn't optimized well, and those who do arrive won't likely remain for very long. As a result, you're passing up on worthwhile user engagement and conversion.
A website should function properly and look appealing since it serves as a company's online home. According to an industry report, over 50% of Internet users discover a new firm or product as a result of their search. That's a blatant sign that with this kind of marketing, all businesses are on an equal footing with prospects being able to locate both popular and obscure brands.
The term "website optimization" refers to a collection of actions taken to enhance the functionality of a website from a technical to a marketing perspective. Companies adopt this kind of procedure since websites that have been extensively optimized produce a greater ROI. The level of website optimization frequently marks the sole distinction between a very successful business and one that fails.
The best possible performance of your website is ensured through ongoing website optimization. But what exactly does that mean? What exactly does optimizing a website require? And how difficult is it? One more question: how can you get answers to the previous questions other than continuing to read this essay?
A brief overview of web optimization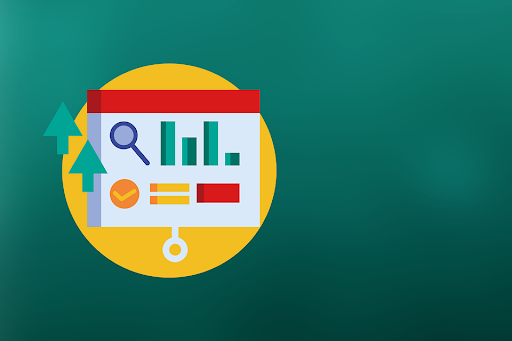 Website optimization is the process of enhancing a website's functionality in many ways to rank higher in search engine results pages (SERP), attract more visitors, enhance the user experience, and eventually boost conversions. A well-optimized website decreases long-term web maintenance costs. The main goal of website optimization is to draw in more people and provide them with a positive experience, which will promote conversions and subsequent visits.
The phrase "website optimization" is also occasionally used to refer to the process of making a website more search engine discoverable with the ultimate aim of raising the ranks of the website in search results for important search terms.
In terms of traffic, speed, conversion rates, sell-throughs, and, most importantly, return on investment, website optimization creates highly competitive websites that outperform the competition.
Search Engine Optimization (SEO) is one of the most important components of website optimization. The method concentrates on getting different pages of your website to rank highly in the SERPs for particular keywords. And there's more to it! It also makes it feasible for prospects to locate your brand as easily as possible. On-page optimization is the other important factor in this. This strategy makes sure that visitors to your website have the greatest possible user experience, encouraging them to perform the necessary action and turn into leads.
As a result, by optimizing your website, you'll not only reach an under-served market as effectively and efficiently as possible (without spending money on advertising) but also create the opportunity for increased conversions and income.
Optimize your website with the best web optimization tools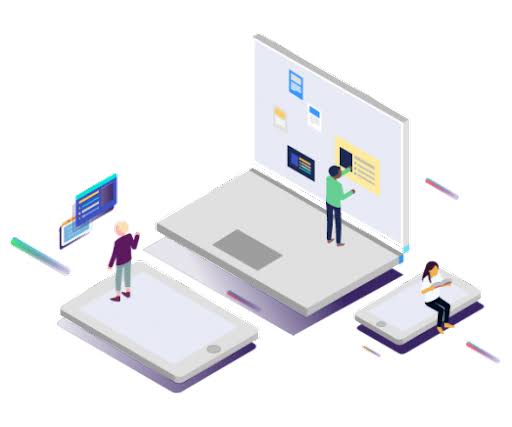 To adequately optimize your website, it's essential to use a tried-and-true technique for long-term success to optimize your website utilizing effective website optimization tools. As a means to increase your website's visibility to search engines and its conversion rate, you should take the necessary steps to automate a variety of activities. Website optimization tools assist in this process.
What tools you need will depend on your needs seeing there are several website optimization tools. In addition, it appears challenging to choose the technology that would aid your website the most, considering the variety of possibilities accessible nowadays.
As a result, the following is a concise selection of web optimization tools that will thrill every marketer:
Yieldify is a digital marketing tool that helps e-commerce retailers improve conversion rates and revenue. With this platform, you could enhance the customer journey by providing individualized experiences to your website visitors.
Yieldify is a fully managed end-to-end customization technology that helps e-commerce businesses create more income by engaging their consumers with tailored experiences.
With Yieldify, you can provide every visitor with the correct online experience at the right moment, regardless of where they are in your funnel.
Google Search Console is a powerful tool you can utilize to track and fix site performance in SERPs. It enables you to analyze your website's search traffic and performance, address problems, and improve your site's Google Search ranking. It allows you to monitor your site's impressions, clicks, and ranking on Google Search while helping you optimize your content and identify which user searches lead visitors to your site.
Furthermore, users use it to submit specific URLs and sitemaps for crawling. Ultimately, you receive notifications for various issues on your website and alter search performance so that you can rectify them as soon as they occur.
Crazy Egg provides a variety of heat mapping, recording, and A/B testing tools. These tools are compatible with well-known marketing platforms like Shopify, Wix, WordPress, and AWeber. Their heatmaps, scroll maps, and other visual insights give a precise vision of how visitors interact with different parts of your website.
Also, Crazy Egg captures the whole user experience to help you discover general browsing trends on your site or look into a specific stage of the buying process when customers are losing interest. You can monitor how visitors interact with your product or checkout pages in real-time and pinpoint consumer annoyance points like form bugs or perplexing navigation.
Top website optimization strategies and best practices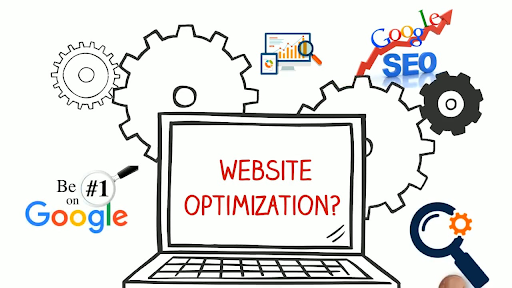 Your website ought to provide excellent service to your current clients. Likewise, you also want it to be accessible to any future clients who'll be interested in what you have to offer. Therefore, you need to optimize your website with those new users in mind if you want to attract them.
These reliable strategies will result in successful web optimization. Take note of them:
Endeavour to optimize the content you provide for your site to increase it's ranking in search results. Utilizing your keywords as much as possible makes this possible. The primary keywords for which you wish to optimize your website should be repeated across all headings, web pages, picture captions, and any posts you make.
Various content types, including text, photos, drawings, graphics, and videos, should also be used to optimize content. When you incorporate videos into your website material, your website visitors will wind up staying on your site longer to view any video they come across.
Every company's website optimization strategy has to include mobile website optimization. You should make sure that consumers who browse your website on mobile devices or tablets have a favorable and hassle-free experience.
Designing your site with mobile users in mind involves giving this priority over desktop design. Your website should support all mobile platforms. In other words, it ought to function better on mobile devices than it does on desktops.
Optimize for search intent
People often search for the same item for various reasons. With so many possible motives for a search, it might be difficult to determine someone's genuine purpose. Now that's where website optimization comes in. Businesses, by knowing search intent, can ensure that the individuals who are most likely to convert view their content first.
The impact of web optimization on search engine rankings and online visibility
Businesses can no longer succeed if they only rely on archaic and out-dated methods of marketing. The high level of activity of the internet has made doing business online more seamless and profitable than ever before. This high level of internet visibility also allows you to operate outside of your immediate locality.
To draw customers and increase revenue, your company needs more than just a website. As a way to increase traffic to your website and make it more visible, you actually need to optimize it for search engines. The procedure entails putting into practice a planned optimization technique that raises the ranking of your site in SERPs when consumers browse for goods or services connected to your company.
Every online firm must optimize its website for success. Without it, websites won't get the traffic they require to get seen and continue to make money. Website optimization not only helps a website stay at the top of Google's search results, but it also aids online businesses in gathering data that makes it simpler to develop tactics that will provide a substantial ROI.
Search engines increasingly favor websites with thorough optimization and useful content. Due to the increased value that visitors will derive from viewing your website, optimizing it will aid in improving your customer relationships.
All it takes to scale your business to greater heights now lies with you
It takes more than just creating a website to manage and expand a successful business. To be competitive in digital marketplaces, you must make sure the site is appropriately optimized.
An optimized website has various advantages that extend both directly and indirectly from marketing and advertising to the customer experience. Make careful to optimize your pages to give yourself the best chance of success.
A high search engine ranking and online visibility are dynamic. For the purpose of preventing the monotony of its content and platform, a business must implement the aforementioned tips and consistently reinforce them. Unless reliability declines in the search engines algorithms which lowers visibility as a whole.