Doing your best to rank your website is one thing that can help transform your marketing strategy. Thus, you will need to take SEO seriously to grow organic traffic and improve your website's ranking. However, just like any other marketing strategy, SEO is changing fast. Here are the latest trends from SEO Reseller Programs you will need to consider.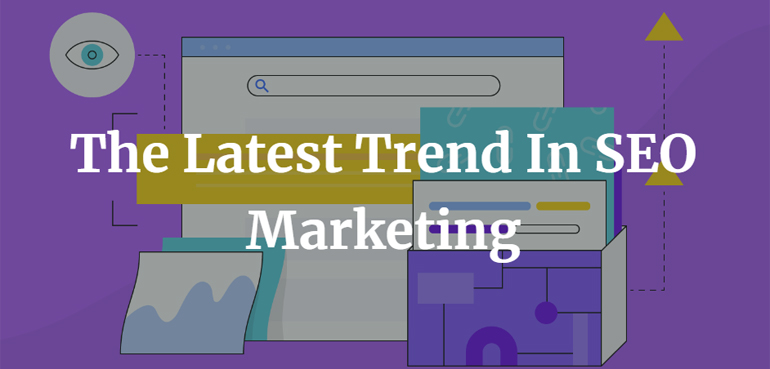 1. Visibility in SERP
SEO is vital in digital marketing. Brands love it when their websites appear at the top of search results. When a person speaks or searches for a thing that your web has a solution to, it increases your visibility in SERP. This is vital since it increases the organic traffic to your site. So the search engine result pages matter a lot. The percentage of ad share, the featured snippets, and the answer boxes will help to push the organic search.
2. The keyword used
Google is changing fast and has become an answer engine. In the past, the keywords were used to improve the relevance of the page. This is changing quickly as the focus shifts to how close the page provides answers to searched questions. Thus, the keyword still plays a vital role in ranking but must help answer the searched question. So good use of tools like Ahrefs, SEMrush, and Google Keyword Planner is critical. It comes in handy when preparing the keywords to use. Start by identifying relevant topics; enter them into Google and YouTube to see the auto-suggests. It will help you pick on those keywords with more clicks.
3. The speed at which the page loads
People are using smartphones to access websites. So pages that load faster are likely to retain and attract new visitors compared to those that do not. If your page speed score is low, let your developer help to improve it. Look at aspects like how long it takes to have the content available to the visitor. Don't just focus on the information the page provides but also other aspects like SVGs and images. It would also help if you looked at how long it takes for the page to become interactive. This could be measured by looking at how a page responds to user inputs and how interactive the UI elements are. Besides, look at the time it takes before your pages become fully interactive.
4. Working with influencer
Your site engagement metrics are crucial since they help to point at how valuable your content is to the user. Google measures these engagement metrics to evaluate the quality of the site's content. Google then uses the metric to rank the site among others. The search engine will thus look at metrics like the bounce rate, the time on page, dwell time, click call, and social share. So when your website engages influencers, it dramatically boosts its position and ranking.
Indeed, SEO is an essential factor that marketers cannot ignore. It determines how your website ranks and is an important consideration that determines who visits your website. Unfortunately, SEO is not static. It keeps on changing, so website owners need to be on the lookout and move with trends to optimize their marketing.