An effective website is one that engages site visitors, conveys the company message, and fulfils its intended function, guiding people to take action and building trust among users. An optimized website design will focus on the twin objectives of functionality and aesthetics – being easy to use and visually appealing. In a world lived increasingly online, professional website design is more important than ever before. Any site will have large numbers of competitors, so it is essential to stay ahead of the others by having a site that boasts enhanced usability and awe-inspiring design.
A whole team of creatives, each with their own specialist area, will typically be behind the best websites. With the global online gambling industry currently valued at more than $46 billion and forecast to more than double to $94 billion by 2024, it is vital that online casinos are well-designed, with unique selling points to help them stand out from the crowd.
Online Casino Design
Online casino websites, by necessity, must be able to not only draw traffic in but engage visitors and keep them coming back. Online casino customers are typically looking for a good selection of games, including classics and exciting variations, with new games being added to maintain interest. Solid security is essential to build trust and facilitate cash deposits and withdrawals with full peace of mind, and the site must be easy to navigate with simple account management settings. Draft Kings' PA online casino fills these criteria, with new games launching regularly, it is accessible from mobile devices and is regarded as a trusted platform to keep accounts safe and secure. The online casinos that attract repeat customers are those that have simple, clean layouts that not only look good but are easy to navigate.
A badly designed online casino will make it tough for users to access each page within a couple of clicks, use a color scheme that is unappealing to the target demographic, or have limited payment options.
Choosing a Design Concept
The design concept for an online casino will be different depending on the target audience and what that demographic looks for when gambling online. For example, women tend to see gambling as more of a social event than men and will therefore be attracted to sites that provide opportunities for live chat alongside games. Sites aimed at women may also find that a focus on user-friendly characters and a vibrant color scheme hold appeal.
Conversely, a site that focuses mainly on sports betting will usually be aimed at a more masculine audience, so will be better served by darker visuals in colors such as blue and green. The key to developing a successful design concept is to know the audience – no single casino website is going to appeal to everyone, so working out who is most likely to play and creating a design concept accordingly is a good way of ensuring those first-time players keep coming back.
Optimizing for Mobile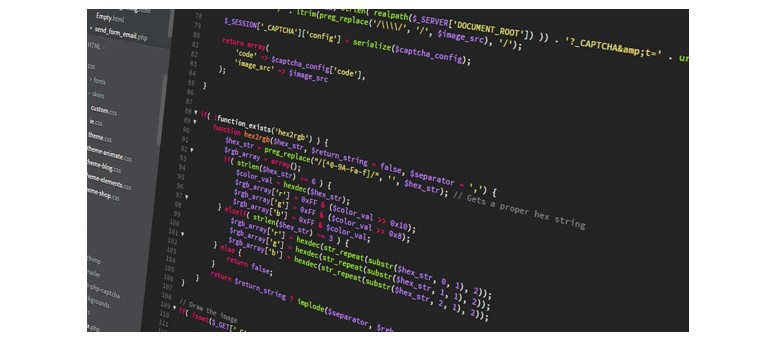 We live in a world of instant gratification, and most online gamblers are no different from the rest of the population. Optimizing an online casino for mobile is essential to attract and keep customers who want to be able to access their games and sports betting at any time from wherever they happen to be. The best online casinos operate an omnichannel platform, whereby players can move seamlessly between devices without losing progress or switching to a new layout. Integrating a variety of channels and optimizing them to work together helps ensure players will return to the same site again and again, regardless of which device they are currently using.
Communication and Personalization
Personalizing the online experience can help engage more people and build a relationship with each customer that will keep them returning time and again. A successful online casino website needs to communicate with each customer in a way that feels unique to them. This could involve making tailored recommendations when new games are launched, pointing people towards content that is relevant to them based on their player profiles, or maintaining an interactive customer support service with live chat.
Data analysis facilitates the provision of services such as evaluating the skills of each player based on their online gaming profile, allowing for services such as realistic analyses of how well each player can expect to do if the enter certain games. Many sites also allow players to voluntarily set their own deposit limits or session limits, letting them know via a pop-up message when they are nearing those limits to encourage responsible play.
Instant Play
Downloadable casino games are generally considered to be superior, as they can offer faster play, more impressive graphics, better soundtracks and animations and an overall more realistic gaming experience. However, instant play options are increasing in popularity, particularly on mobile devices when people are more likely to want to pick of their phone and play for just a few minutes at a time.
Providing instant play options gives customers faster load times without the necessity of installing large amounts of software on their device. Advances in technology mean that, while the aesthetics may not quite be as impressive as with downloadable games, it is still possible to create visually appealing and easy to use instant play games.
Bringing in Customers
Many online gamblers will search for what they believe are the best promotions before choosing to use and online casino. Setting the site up to be able to offer a variety of promotions and payment options, combined with friendly terms and conditions, can go a long way towards getting people to come and play the first time. Once they have entered the site, all the effort that has gone into the design concept, personalization, game selection, functionality, aesthetics and more should encourage them to return, even once their promotion is over.