The web design trends are frequently updated each passing year. They focus on providing a high level of adaptable ideas for coding by using the javascript frameworks. The page layout structure that attracts originality in comparison to other portals is known as web design.
The Internet resource is a means to promote the product in a business organization. Web designing plays a vital role in maintaining the prestige of the company. It enables effective website promotion in the search ranking and maintains new visitors. Having a knowledge of the latest web design trends helps you avoid web design mistakes that ruin SEO.
The customers will receive information about the brand. It makes use of various methods that work well as personal or with a combination of others. The creativity of the developer, attractiveness of the page, professionalism, etc. needs to be considered.
Visual communication is the future. The demand for skilled professionals having a bachelor's degree in digital media is increasing. Communicating brand values via design is an art that you should learn and develop by practicing. Knowledge of the latest trends helps you to perfect your skill of designing.
The rise of the top web design trends for 2022 is a great opportunity to build successful upcoming projects.
Here are the top web design trends for 2022:
Voice-activated operation
The voice-activated contactless interaction technology is intended for those people who constantly use gadgets like tablets or smartphones. The built-in Microphone is directed toward voice interaction. This technology has already been used by many companies like Apple, Microsoft, Google, and Amazon.
The voice-activated interaction has many positive facets like free management of different options, quick information search, contactless page navigation, etc. You can also follow the best practices to optimize your site for voice SEO.
Apply the custom scrolling
Usually, the scrolling is done in a vertical position for the standard computers using a mouse to scroll. Now, the trend for custom scrolling has emerged with the development of the latest technology. The custom scrolling options are available horizontally and in all planes.
The user can enjoy a comfortable viewing experience with the horizontal scrolling on their tabs or phones. The scroll capture allows the users to view the screen from different sides and planes.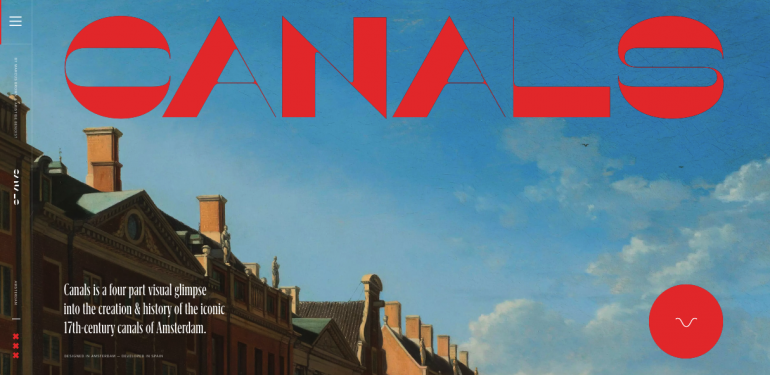 Canals
Minimalistic whitespace
Crisp and clean style hold a worthy place in web design trends, dominating for many years with no signs of stopping any time soon. Minimalism in websites means less clutter and elements, which stands out in simplicity and draws visitors down through the page content.
Today, minimalistic web design makes use of the white space on the typography and matches it with a white backdrop so that elements like headings and photos pop and capture the viewer's attention.
The Harvard Art Museums' website is one perfect example of this trend, boasting a modern and chic page with a great balance of white space and de-cluttered elements. No image crowd together, maintaining a clean aesthetic that reflects what real-life museums typically look like.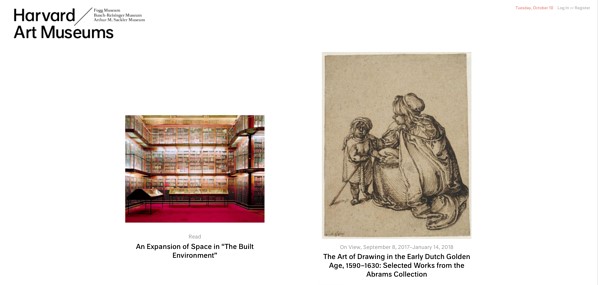 Harvard Art Museums
Dark mode
Crossing boundaries from fashion to user interface is the preference for dark colors. Many users now prefer dark mode for apps, which makes it unsurprising that designers are also starting to implement this trend on websites. However, it's not as new as you think—early computers used monochrome monitors featuring a black background with bold green text.
Today, dark mode is a trend that users want as an option so that they can switch from light to dark conveniently. Low-light interfaces are shown to prevent screen glare that can cause eye strain to users, which typically happens when viewing pages at night. It also adds a sleek and modern aesthetic to any website and helps catch the eye of the user.
Check out this design for Design Disruptors, in which the main page features a video with a dark overlay. It also uses a low-light theme throughout the website.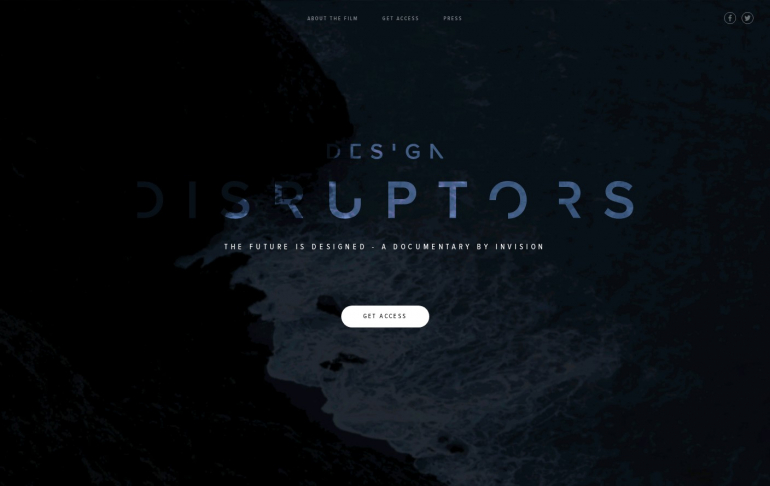 Design Disruptors
Playing with gradients
Designs will veer more towards gradients rather than flat colors this year, giving elements more depth and character. It's a visual feast that allows users to enjoy an artistic blend of colors, keeping designs more interesting to look at.
Brands love to use a gradient as an identifying element since it's versatile and can be utilized in several contexts, including the background, accents, and even as a motif for photos and illustrations on the website. Call-to-action buttons can be more clickable when it incorporates gradient in the design.
Take, for example, the Grammarly website that uses gradients on top of it having a minimalist them. The site looks more convenient to navigate and easy on the eyes with the use of green, calming hues throughout the website.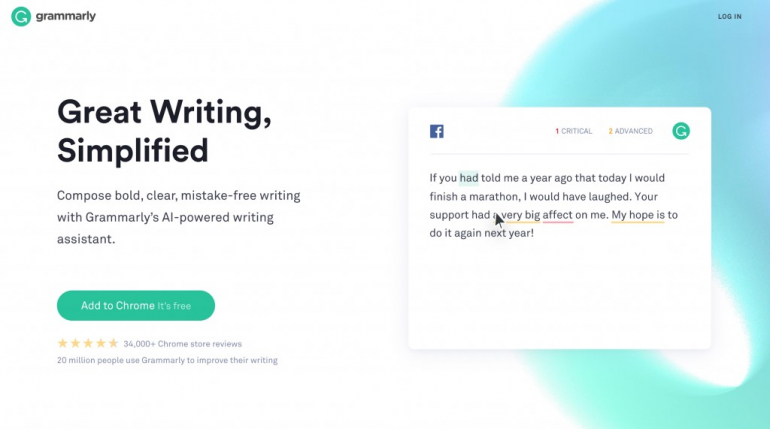 Grammarly
Advanced technology
Automation is a big thing in the tech industry today, and it translates to the web pages that are created nowadays. This year, chatbots and automated assistants with voice UI functions will be a standard feature for web design, fostering an interactive user experience for the audience.
Websites are bound to be more conversational in 2022, especially with the launch of new domain names like .xyz. The chatbot can be accessed by anyone 24/7, acting as a guide and support service. With the recent developments in artificial intelligence, the chatbot is the trend that will keep upgrading as better AI technologies are pushed out to the market.
Similarly, voice assistants will also be taking the spotlight, giving customers a hands-free experience with the website. It's useful, especially for people with disabilities, giving them a more intuitive option so they can immerse themselves in the process of navigating and experiencing the website.
3D effects
The 3D design allows more realism and depth to images, which is why designers recognize its advantage when applied to web design. This year, 3D effects in static, interactive, or animated elements will dominate the trends, persuading users to explore the site more.
3D models, whether static or interactive, are more eye-catching and impressionable when viewed from the screen. Any web design with 3D elements will instantly look more modern and sophisticated, which adds to the attractive power of a brand.
Websites that let you interact with the elements, like the swipe function of MST Agency, pique the user's curiosity and encourage them to stay longer on the page.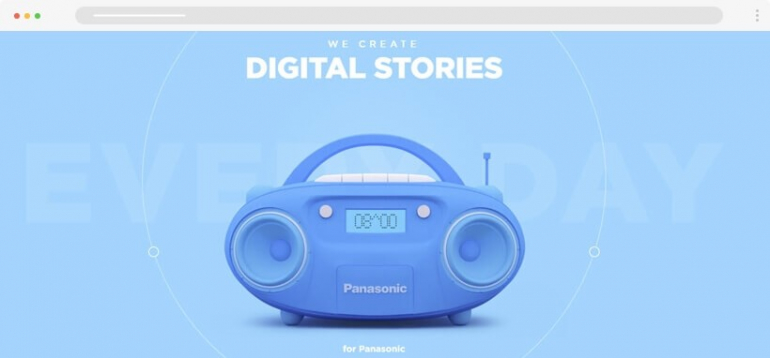 MST Agency
Delori Shopify 2.0 Theme
You probably haven't heard of the Delori Shopify theme for Instagram store yet. This is definitely a topic worth paying attention to. What will you find here? Firstly, a powerful Shopify 2.0 functionality: dynamic filtering system, compare and wishlist options, advanced media on the product page (images, video, youtube, Vimeo, 3D models), implementation of dynamic blocks on the product page, etc.
This theme is easy to use and edit. You can create your own website even if you have no experience at all using the mosaic block constructor.
This is definitely the easiest template anyone can use. Design elements are managed using drag and drop technology — they can be added, copied, and moved without touching the layout code. The output will be a ready-made website for a store, blog, or another Internet resource. The theme is specially adapted for Instagram stores, it is very relevant today. Download the demo to see its features.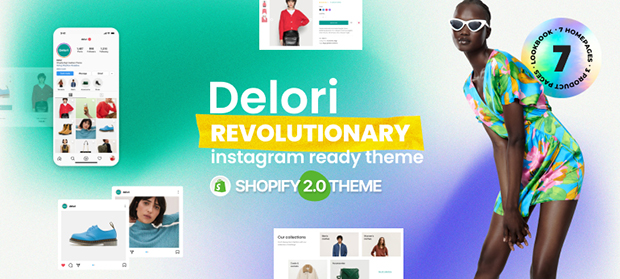 Tapping talent through contests
Web design uses multiple elements like logos and content to keep the branding cohesive and understandable to the audience. Today, designers are reaching out to other designers to pool talent and create websites that pack a punch.
Online contest websites like DesignContest.com are a great avenue to meet professional designers around the world who can create high-quality logos and other branding elements that are essential for websites. Clients only need to fill out a brief about the project they have in mind, and then interested designers are allowed to submit their creations. It provides clients with so many options to ensure that they get the design that matches their requirements.
This collaborative effort takes a spot in web design trends, opening a window of opportunity for more unique web designs on a global scale.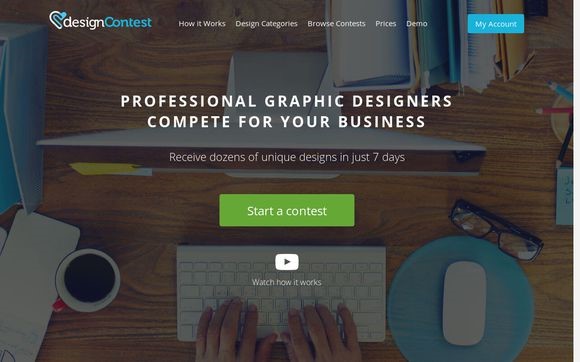 Design Contest
Summing up
These web design trends can act as an inspiration for your next web design project so you can stay competitive in the vast world that is the internet. New 2022 styles can give you an edge, giving pages that are proven to be a hit with users.
However, it's also crucial to inject your brand's identity into the web design, giving it the aura that is uniquely your own. It's always a good thing to prioritize a user-friendly experience with a dash of surprise to encourage users to stay on your page and browse through what it has to offer.