Imagine you never lose a lead, never lose a client, all your page visitors turn into customers and your ROI grows by second, your business eventually becomes the biggest success in your industry. All of this is very achievable with wise marketing, proper advertising and precise landing pages. These last ones are what our developers have been working on for some time now and I'm going to present to you today the amazing results of their efforts - landing page templates.
Example:
Cafe And Restaurant Landing Page Template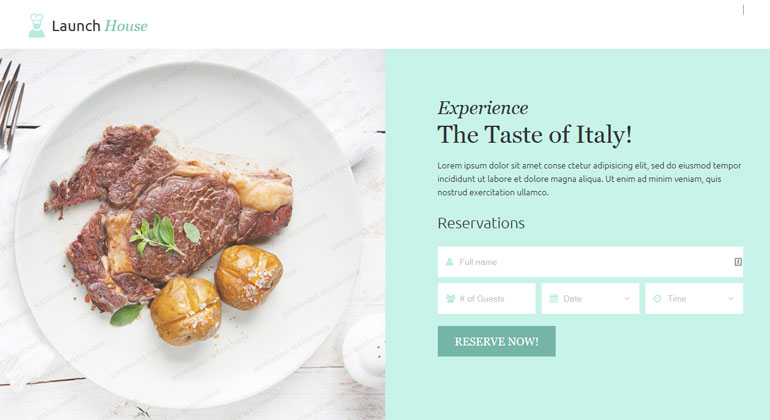 What is a Landing Page?
In online marketing a landing page, sometimes known as a "lead capture page" or a "lander", is a single web page that appears in response to clicking on a search engine optimized search result or an online advertisement. The landing page will usually display directed sales copy that is a logical extension of the advertisement, search result or link.
What is a Landing Page Template?
A landing page template is basically a one-page template with a call to action. A call to action here is imperative.
Example:
Animals & Pets Landing Page Template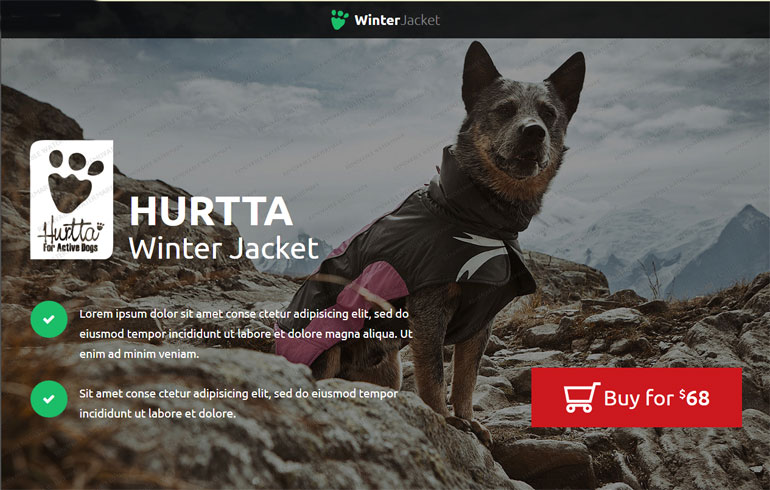 What is a Good Landing Page?
Well, the one that converts obviously! To achieve that conversion a designer has to make an extensive research and do a lot of A/B testing, it is really a science. Luckily for you our developers have already done that for you.
So What is There on a Landing Page Template?
Per awwwards.com:
Online visitors typically don't like to spend hours reading paragraphs upon paragraphs of information. ... They have a habit of being "on the go" while they are simply scanning text on a page through their small devices (usually) and probably doing something else, as well. That's just your typical online visitors and so you have to deal with it accordingly. So the point is GET TO THE POINT.
And get to the point each of the landing pages we have to offer do! Abiding the reductionism principle our designers omitted every unneccessary element, there are no distractions from the landing's goal - make the visitors do what the call to action tells them to do.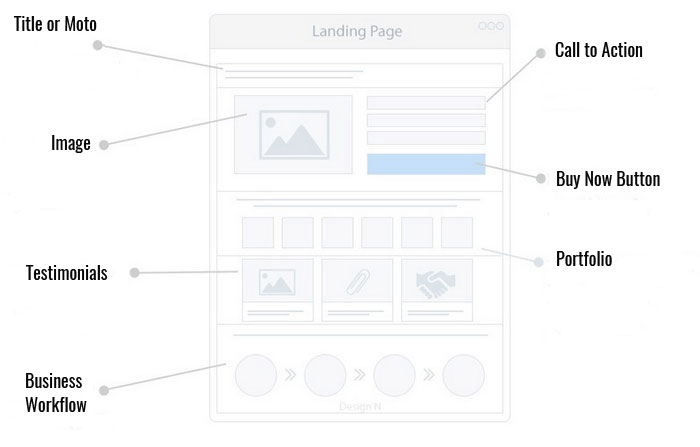 All the landing page templates we currently have in stock are made with parallax effect, thus they are trendy, fun and dynamic.
Our developers also work on adding a counter option to the landing templates, with this feature you'll be able to let your page visitors know how much time it's left till this or that new service of yours is launched. Awesome, isn't it?
Example:
Communications Landing Page Template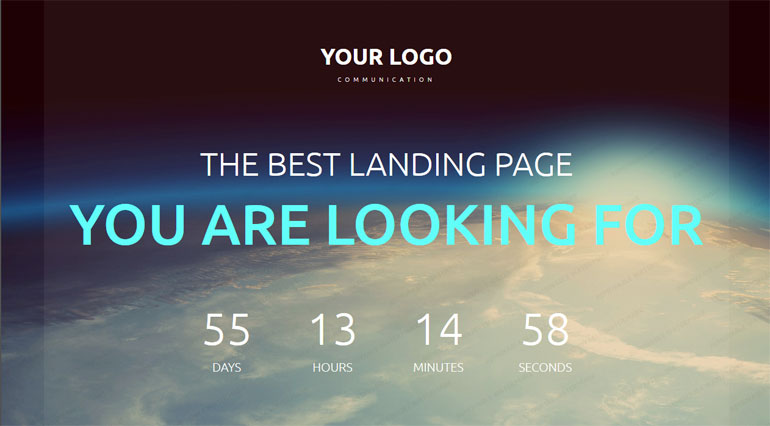 Plus we will shortly add a color changing feature, you'll be able to change the color scheme of your landing page.
What else is there currently on each of the landing page templates we have?
Each of the landing page templates has:
forms (subscription, contact and booking)
Call to action buttons (subscribe, buy, order etc.)
About block
Additional elements:
Social buttons
Menu
Slider
Carusel
Gallery
Reviews block
Examples block (Portfolio, Previous Events etc)
Deals block
Description block to outline how your product or company works
Benefits block
Example:
Agriculture Landing Page Template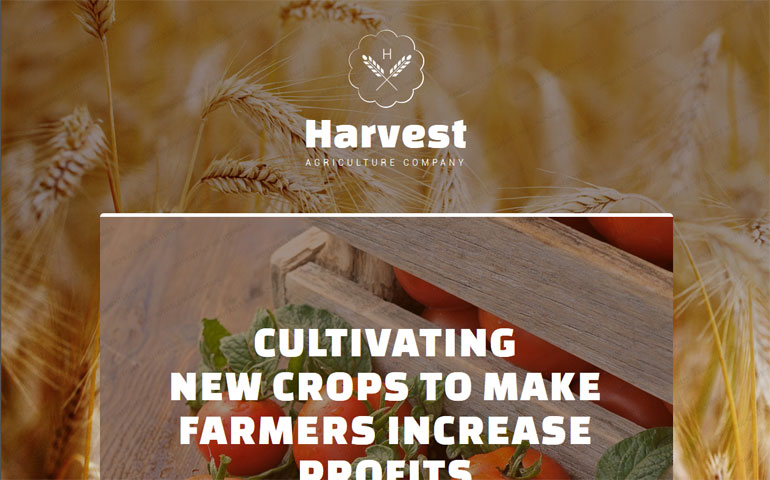 When you have a perfect landing page you will also need online marketing tools. On 1minutereview.org you can read a lot of reviews about useful tools like Infusionsoft, Ontraport & Mailchimp.
When do I Use the Landing Page Templates?
There is a number of ways to use landing pages, it all depends on your goals. You can simply advertise your product via Google Adwords and land your potential buyers on one of these templates, allowing them to buy your product.
You can present your product to the world on one of these landings. It can be software, template, auto part, food, a new store, whatever you are working on so hardly.
Another thing you can do with a landing page template is present yourself or your startup to the world. The templates can be used by a developer, or a chef, or a photographer, or a plumber, you get the point.
These can also be used to invite people to an event of any kind.
Do I have to Pay an Arm and a Leg for All of These Benefits?
Nope, it's just $14 one time, no hidden fees whatsoever.