The video format is one of the most demanded today in all areas of life. From entertainment and talking to your friends via a video chat to studying in college and working in an office – we use certain video solutions. Most of the time, these solutions are video APIs. These are special APIs that allow incorporating diverse video functionality into your app, website, or other solutions. Digital Samba is one of the leading video API providers when it comes to video conferencing and live streaming. In this article, you will find out everything about video APIs and their benefits.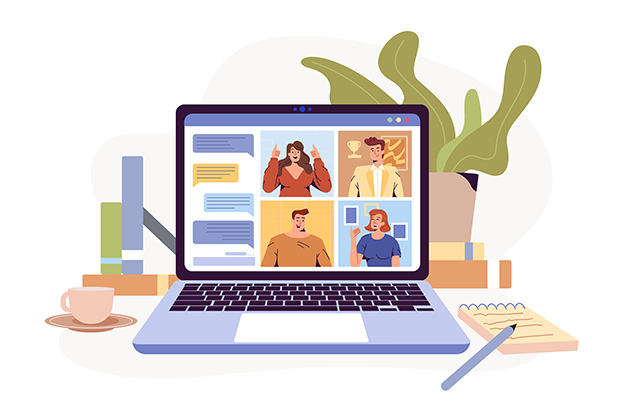 What Is a Video API?
An API is an application programming interface, which is an intermediary that connects two software solutions and allows them to interact. A video API is a specific kind of interface that helps with various video-related actions, such as recording, streaming, storing videos, creating, etc. Certain APIs also allow gathering useful data about your videos, such as various analytics and the number of views on streams. APIs offer flexibility that allows building a solution that suits your requirements best.
In some cases, video APIs are even more specific and focus on certain functionality. Some APIs can be designed to facilitate video streaming, while others might focus on embedding video clips on other platforms, etc.
Diverse Video API Features
Many video API providers are versatile as businesses often require all kinds of features with their video conferencing and streaming software. Digital Samba is one of the platforms that have a top-quality API and offer a wide range of features. Security is one of the key priorities, which is why this software uses E2EE encryption. It is also GDPR-compliant for legal reasons, which adds to security as well. Here are some of the features offered:
Unique branding – this software allows creating your own branding by selecting a required domain, designing a color scheme for your brand, and more.
Digital whiteboard – it is convenient to collaborate online as all video call participants can use a whiteboard at the same time and draw or write on it using convenient virtual tools.
Sharing your screen – one of the easiest ways of showing some piece of media is by sharing your screen. This way, all other viewers will see a video clip or picture that you want to show immediately.
Recording videos – you can record all video streams for future reference or for using them in your promotion and displaying them on the website. You will not need to worry about space on your computer or company servers as they will be kept in cloud storage.
Muting viewers – when working with a large group of people, it is important to moderate the video conference. To make the experience comfortable for everyone, there is a function for muting visitors that moderators can use if somebody forgot to switch off their microphone.
Setting up backgrounds – it might be difficult to create a dedicated video streaming space if you are working remotely. The same goes for the employees on a business trip that need to connect to the call from a hotel room. To keep your background simple or cover it for security purposes, you can use colors or pictures as digital wallpaper.
Library of files – there are convenient ways of sharing a variety of digital files in different formats from DOCX and PDF to presentations made in PowerPoint. And not only video software users can exchange them easily, but they can be also stored in a separate library. This is especially convenient in a corporate environment.
Chat – an additional chat is always great as people will be able to type in a text chat without interrupting the speaker. The messages can also be public or sent to specific users privately.
Application – mobile apps are now offered with any kind of software to make them more accessible. Many people prefer mobile solutions or have to use them in some cases when a desktop computer is not accessible. With portable features, you can host video streams, join calls, and use other video conferencing features at any time.
Email delivery – you can set up emails to be sent on different occasions. It is convenient to receive an automatic notification when a video conference is about to start or when a certain call is scheduled for the future. Especially working in a company, it is crucial to keep track of all planned video calls because it is easy to forget about something.
Thanks to video API solutions, you can start using Digital Samba almost immediately. No more lengthy coding and creating customized solutions from scratch. With this software, you can integrate video conferencing API and other video services into your site swiftly. Here are some of the key strengths of Digital Samba:
WebRTC – real-time streaming is the future of video. Take advantage of live streams right on your website without installing any software or downloading additional plugins.
Enhanced uptime – despite the possibility of technical issues that are inevitable with any software, you can enjoy a record uptime with this software and always be ready to stream.
Quick embedding – it is only necessary to add a few lines of code for the software to be added to your web page or application. With customer support, you can have a video feature up and running on your site in a matter of seconds.
Video API is a solution that you need if your company deals with any kind of video. From arranging video conferences for employees to creating short advertisement clips, you will need a versatile and convenient video programming interface. It is impossible to avoid working with videos today, but it is up to you to make the work simple and efficient. You can always hire a team of technicians to create streaming platforms and video editing tools from scratch, or you can benefit from a third-party API and enjoy professional tools and solutions to the maximum. Delegate video hosting, storing, and maintenance to a professional team and focus on your workflow.