There are a lot of great ways to find development jobs on Instagram by using the app to its fullest potential, you can show off your skills and connect with potential employers. If you're looking for a job in development, you're likely to use Instagram as one of your main sources of information and networking. But with so many accounts to follow, it can be hard to know where to start. In this post, we'll outline some tips for finding work in the development field through Instagram. We'll also share some accounts you should follow for job opportunities and news in the field.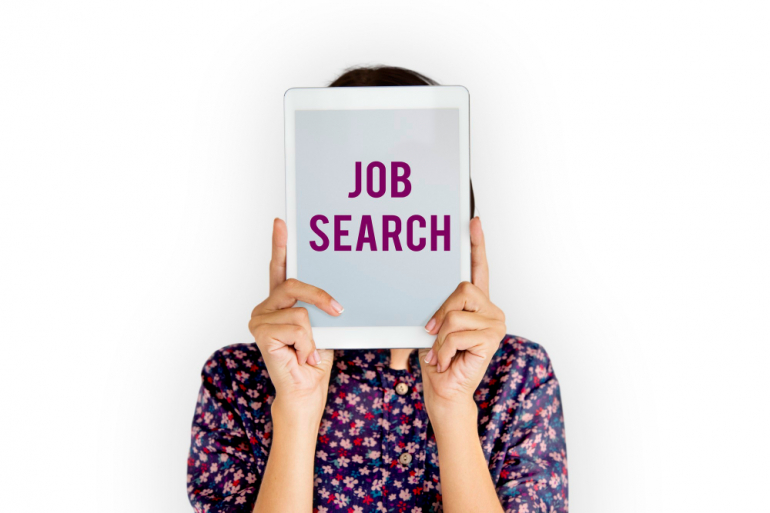 Some Tips for Finding Development Jobs on Instagram:
Make a Credible Profile:
A good way to start is by ensuring your profile is up to date and looks professional. This will make you more likely to be noticed by potential employers searching for candidates on Instagram. Even before they judge you by your career, others assess you based on your profile. You must appear to be a genuine person rather than a phony profile. You must have a decent profile photo, a biography that explains who you are and what you do, and photographs of yourself demonstrating that you work in web development, from coding to project snaps. It's essential to have a favorable profile image, so you might want to buy Instagram followers to make yourself appear more prominent and professional.
Use Appropriate Hashtags:
While it is important to use popular hashtags that will make your content more discoverable, you should also use hashtags that are specific to your field. This will help you connect with other developers and potential employers who are searching for candidates with your skills. Some examples of hashtags you can use include:
#development
#remotework
#jobsearch
#webdevelopment
#remotejobs
#programming
#coding
#jobsearchtips
#jobs
#careers
Use industry keywords as hashtags to describe photos you've uploaded. You could submit a photo of an important marketing conference or seminar with #development and #(event name), or the hashtag the event is already using, for example, if you attended it.
Engage With Other Developers:
Another great way to find development jobs on Instagram is to engage with other developers. Follow accounts that are relevant to your field and interact with their content. This will help you build a network of contacts who might be able to help you find a job in the future. You can also find job postings by following relevant hashtags and interacting with the accounts that post them.
Join Developer Communities:
There are many developer groups on Instagram that you can join to find job opportunities. These groups are a great way to connect with other developers and potential employers. Many of these groups also have job boards where you can browse current openings. Some examples of developer groups you can join include:
#100DaysOfCode
#CodeNewbie
#CodeNewbies
#DeveloperCommunity
Development Companies and their Culture:
A great way to find out about new job openings is to follow development companies on Instagram. Many companies post about their open positions on their social media accounts. You'll be the first to know about new job openings by following these companies. You can also learn about the culture of these companies and see if they would be a good fit for you.
Follow companies and developers you're interested in working for. Not only will you be able to see their latest job postings, but you'll also get a feel for their culture and see if you would be a good fit.
Showcase Your Work Professionally:
Web development is a broad field, there are many average developers. If you want potential clients to take notice of you, be sure to demonstrate what makes your skills and perspective unique. In this regard, showcase your work in a professional manner. This means having a portfolio that is up-to-date and showcases your best work. You can also share blog posts, tutorials, or other content demonstrating your skills and expertise. When sharing this type of content, be sure to use relevant hashtags so that potential employers can find your profile.
You should use Instagram Stories to showcase your work. If you're a developer, chances are you have some great projects that you've worked on. Share them with the world through Instagram Stories and tag relevant companies or developers. You never know who might be impressed with your work and reach out to you with a job opportunity.
Post Relevant Content:
When posting content on Instagram, be sure to post relevant content that will demonstrate your skills as a developer. This can include screenshots of code, project snapshots, or anything else that will showcase your abilities. You should also use hashtags to make your content more discoverable.
Focus on Exploring the Development Companies:
As a web developer, you should focus on exploring the development companies. By doing this, you'll be able to know more about the developers who get paid to do what they love. Also, you can find some great insights into job postings and even get tips on how to improve your skills.
By following these tips, you can make your Instagram profile more attractive to potential employers and find development jobs more easily.
Contact With Companies:
If you want to get hired by a specific company, it never hurts to reach out and contact them directly. Many companies are open to receiving unsolicited applications and resumes. You can also introduce yourself and let them know you're interested in working for them.
Instagram Can Beneficial for Job Seekers:
Instagram can be a valuable tool in your job search. By using the app to its full potential, you can connect with potential employers, showcase your work, and find job opportunities. Instagram is a visual social network, which makes it ideal for all occupations that create pictures. While you may want to have a professional website where you can exhibit your portfolio of work, Instagram might be another venue to exhibit your talent.
If you are a web developer, you can use Instagram to find job openings, learn about different companies, and connect with other developers. By following the tips above, you can make your job search easier and more successful.
Some accounts to follow for development jobs and news:
@codingbootcamps: This account posts job openings at coding bootcamps around the world. If you're interested in working in the development field but don't have a lot of experience, a coding bootcamp could be a great option for you.
@thecodecoach: The Code Coach is a great resource for developers of all levels. They share job postings, articles, and other content that will help you further your career in the development field.
@programmingmindset: This account is run by a former software engineer and now career coach. She shares valuable insights and advice on success in the programming field.
By following these tips and accounts, you'll be on your way to finding great development jobs on Instagram.
Conclusion:
If you're a developer, Instagram can be a great tool to help you find a job. Finding a job in your niche is not a herculean task when you consistently follow the above-mentioned steps. From profile appearance to the account, you might have to follow all that are briefly described. This will not only help you to get a job but also improve your skills.