We live in a world where budding entrepreneurs who are replete with passion for new and interesting ideas emerge every day. This is, of course, a good thing for society. However, too much passion can also backfire sometimes. This can be observed in business areas like marketing and branding.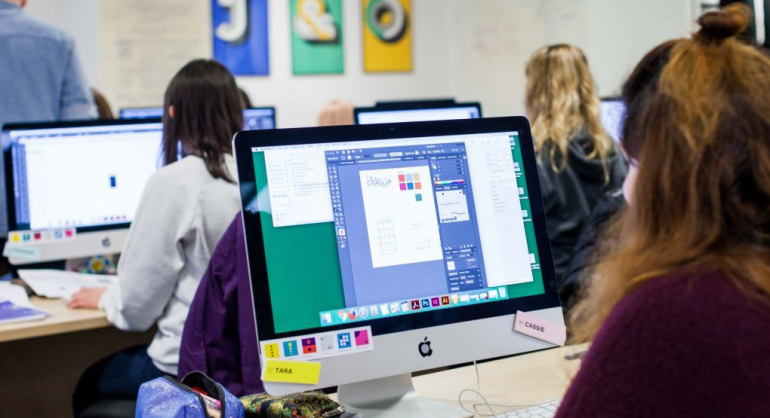 When an entrepreneur decides to take control of branding even when they don't have a background in branding or design, then it can lead to disastrous results. Uber's "bits and atoms" logo is a case in point as it completely bewildered the target audience, mainly because it didn't have the iconic "U" in the design! Of course, the reason why that happened was that the rebranding initiative was spearheaded by CEO Travis Kalanick rather than someone from the design team, as you would expect.
There is a reason why you should hire professionals or at least use any of the logo maker tools that are in-vogue when you want a design that works. In fact, there are more than a few reasons that back the idea:
1. You Can't Afford to Mess up
Believe it or not, branding can be quite expensive. Sure, creating a logo is an important step in the process. However, it has to be accompanied by a slew of other things including a color palette that has to be followed for your website, email template, social media images, etc. and also the brand's voice and identity. So, you can imagine the kind of effort and money that you may need to spend if you get the logo wrong. So, it's strongly recommended that you bring in the pros rather than experiment with something that you know can go terribly wrong.
2. Branding Lays Down the Foundation
One of the main purposes behind building a brand is to achieve distinction in a massive market. If you have rival companies, and chances are that you do, then you need a unique and impactful brand that can help you stand out and attract a large number of customers.
You may have a good idea about your company and understand the psychology of your customers. However, you may not necessarily promote your thoughts and ideas with graphics design in the best way possible. On the other hand, professionals who have worked with hundreds of brands in the past will know exactly the kind of colors, icons, etc. that can spread your message across.
3. Logo Impacts Reputation
In this age of the Internet, people can be quite judgemental towards brands. They can easily find information about a particular business online on social media, forums, and of course, the official business website itself. There are all kinds of things they can study including the quality of content and copy (grammatical mistakes, dull language, etc. are big turnoffs), website layout, tone and messaging, and of course, the brand's logo.
Professionals know exactly what kind of logos work and what don't. They know the right ingredients for branding your ecommerce theme or web services theme, etc. and they know what kind of colors and typography you should go with. This kind of knowledge is important when you are building a business for tomorrow.
4. Logo Builds Brand Loyalty
Another good reason why you need a beautiful and attractive logo for your company is that quality designs go a long way in building brand loyalty which is really important in today's competitive environment. Think about big brands like Nike and Apple. They have some of the most loyal customers who are always looking forward to their new products and also go to great lengths to buy them too even if they are expensive. But why is that? There are actually many reasons why their customers become their mouthpieces and leave no stone unturned in expressing their patronage. However, one of them is unparallel branding which is achieved by iconic logo designs.
Conclusion
Now you know, why it's important that you need professionals to design your company logo. If you think that spending too much money on branding is a waste, then you will be surprised to know that branding is important in marketing. This means that you can actually take your business to bigger markets when your brand is powerful. Besides, if you don't want to hire a professional designer, and you shouldn't if you are already operating on a shoestring budget, then you can always use an advanced logo maker program to design a beautiful and unique logo yourself. You can find a huge variety of these on the Internet. You can even use an artificial intelligence-powered program that can reduce your workload and create fresh designs in a matter of seconds! As long as you are not compromising with the quality of your logo, you are free to take whichever path you are comfortable with.