The world of business is full of hefty competition. Consumers see tons of advertisements every single day, which makes it harder than ever to stand out and grab the attention of your potential buyers. However, harder does not mean impossible.
Among all known ways of getting attention, brand storytelling is one of the most popular and effective ones. Sharing your company story is a much more powerful way to introduce your brand to potential customers than simply telling them what you have to offer.
The main idea of brand storytelling is to show (not tell) consumers who you are, what you care about, and how you can help to solve customer's issues. How to write an effective story? In this article, you will find a comprehensive guide on how to share your story and grab attention!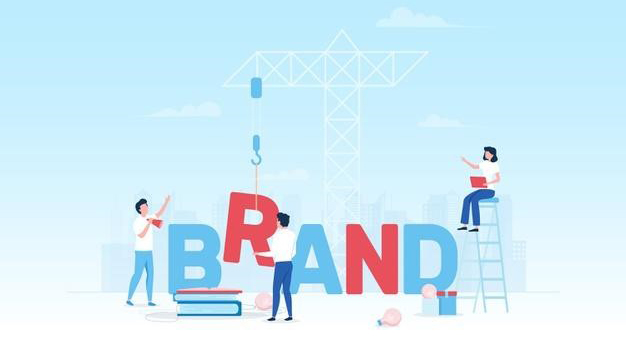 Brand Storytelling: Key Tips for Success
Storytelling has long become an inevitable part of brand marketing. There are several benefits it can bring to your business. First of all, it helps to establish a credible and professional image of your brand. Also, it creates a sense of trust and helps build long-term relationships with your prospects. Finally, storytelling can help to bring your company to a higher position in consumers' eyes and, thus, increase the value of your products.
Now, how to write a compelling brand story? Here are the key tips to consider:
1. Show, don't tell
Probably the most powerful technique in storytelling is to show your story through details and examples, rather than just telling a set of bare facts.
How to do this? Here is a handy tip – don't tell why your company is good. Instead, share an example of how you helped a specific customer. Showing a real-life example will have a much more powerful effect than if you would simply throw adjectives that express how good you are because consumers hear those pitches all the time, and they no longer tune them in.
Bring up vivid details that will eliminate the need to explain further why prospects should choose you. Also, don't hesitate to add a bit of sentimentality or humor to connect with your audience.
2. Create a long-term story arc
A short story will not likely bring you the desired result. It is much wiser to create an ongoing, long-term story arc.
3. Consider getting help
Here is another quick tip – if you are not sure whether you can handle writing your brand's story, don't hesitate to ask for professional help. Reliable writing services like samedayessays employ professional and skilled writers, who know how to create outstanding content. A bit of pro help will never hurt!
4. Show your brand from the inside
Another effective tip is to help your audience see what's on the inside of your brand. Share your origin story, the reasons why you started, and what keeps you moving forward. Also, emphasize your values and beliefs. All this will make your prospects feel like they know you well and will help to establish trust.
Honesty and personalization are things that modern consumers value the most. They've already seen lots of impersonal companies, and now, they want to see real people behind large corporations. This trick will help you make your audience a part of your story and, thus, make them want to stay with you.
5. Engage your audience
One of the key ingredients of a winning brand story is to grab the audience's attention and keep it. The only way you can make this work is by getting to know your prospects better. You should learn what your prospects like and dislike, what motivates them, where they are based, what issues they face, etc. All this information will help you create a story that appeals to your audience and engages it.
6. Be consistent
Consistency is the key to compelling storytelling!
When sharing your story, you associate your brand with certain values, and it is important to stay consistent with them. Otherwise, your prospects will find you not authentic and the trust you've established will break.
Thus, the tip is as follows: once you expose certain values, be sure not to contradict them in your behavior. Otherwise, you risk losing your customers.
7. Get inspired by other companies' examples
Finally, to create your own compelling story, it is a good idea to watch how other companies do it. Looking at others' examples will help you get an idea of how to make your own story effective.
One of the best examples of success companies that seem to be making the most of storytelling is Burberry. Back in 2008, the brand decided to step back from traditional, old-fashioned marketing techniques and engage in something more appealing and relevant to their audience. The brand changed its campaign tactics in favor of brand storytelling and succeeded!
The company reports that its stock prices have risen by over 750% after they changed their approach. The brand's CEO, Christopher Bailey, explains the company's success in the following way: "Everything has a story — your clothes, buildings, videos, music. I think it's important that people go along with this journey otherwise it becomes a faceless product."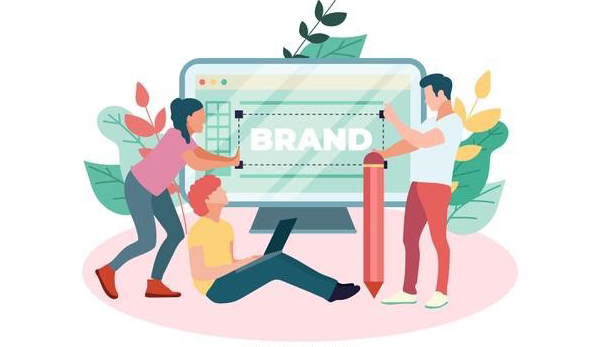 The Bottom Line
In the modern competitive marketplace, it can be quite hard to connect with your prospects and make them want to buy from you. Regardless of the field of your operation, there are probably thousands of other companies that do the same and offer similar products. Due to this reason, standing out from the crowd becomes harder than ever. That's when storytelling can come in handy.
If done right, brand storytelling can bring you a large number of great benefits, including the trust and loyalty of your customers! Hopefully, this guide will help you get on the right track and succeed. Good luck!