Basics
CMS
Tutorials
Typography
Responsive Design
15 Steps That Will Boost The Credibility Of Your Website
Why is Credibility Important?
The web presence is vital for most people and organizations today, but it will be more in the future as the Internet continues to grow, exerting more and more influence moving more and more money. Many times the first thing you do to learn more about a company or people is enter your name in the search, so websites have become one of the main points of contact between organizations and individuals.
If we want our views heard, to influence our visitors or to do business with them they must first trust in our website.
What good is having a website is credible?
Having a website that builds trust gives you the ability to:
1. Improve the visitor's attitude toward you: to think positively about your organization, feel comfortable interacting with your proposal, accept the view that promulgates
2. Change user behavior: personal information you record, complete transactions, return to the site often opine or spread your message
Hardly persuades someone to your point of view or will do business with you if you think you are "trusted".
What factors are what make decide whether a source is credible or not?
There are two main groups of factors:
Reliability perceived
1. Is it true? Is it fair? Is it honest? Do the truth or lies?
2. Is it fair? Do you have something to gain from this? Is it a party involved?
3. Is it "good"? Do your actions are good for me, for my community or my environment?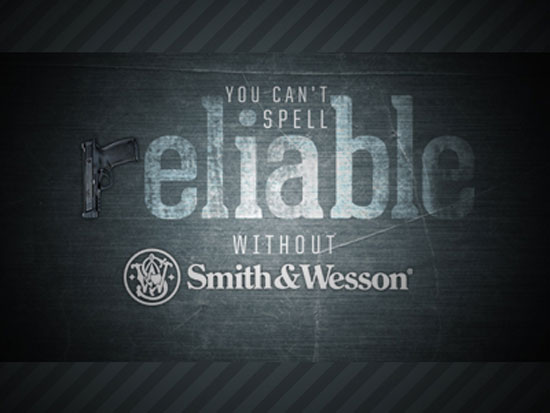 Perceived Professionalism
1. Do you have experience in that field? Is an expert?
2. Is it a smart person? Does it show ability to understand the topic?
3. Are you in a position of power? Is a senior official of an organization?
4. Is it wise? Is teacher? Professor?? Nobel prize??
Normally you need to have some more quality or more than one of the two groups to gain credibility.
How I can improve the credibility of my site?
1. Your website must have a professional design
This is the most important point. A study by the Stanford Web Credibility Research , conducted on more than 5500 people, 46.1% (the highest percentage of all the studied factors) indicated that the visual design was the most important point to determine the credibility of a website .
People quickly evaluate a site by visual appearance is normal, we do continually: when entering a store, choosing a restaurant, to talk to a salesperson, etc..
What can you do? Pay attention to the design: the arrangement of elements, typography, images, consistency ... The design of your website should be professional and in line with what it represents.
2. Have your own domain
If your organization is called LogoTod then get the domain www.logotod.com (or .Tv or more according to you). Do not use the domain of a friend or a service that allows you to host your website on your domain so that you end up having an address type http://example.com/logotod or http://logotod.example.com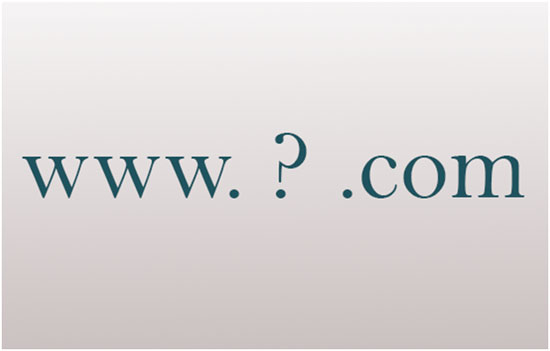 Similarly use your own email accounts such as rachael@logotod.com , not free services like gmail, yahoo or hotmail.
3. Provides verifiable information
Normally you are a party involved (or can be from the point of view of the visitor), you have a vested interest, so if you want to get credibility must cite verifiable information from external sources: citations, references, studies, reviews, testimonials, reviews ...
If possible, indicate the names of individuals and entities, put pictures and if you can, a link to an external website or emails where you can check the date. Although many do not follow the links, just knowing that you have enough confidence in what you say so that you can check, and causes you to gain credibility.
4. It shows there's a real organization behind your site
If your brand is not well known outside of the web you need to show that actually exist outside the Internet. So that shows pictures of the offices or centers, employees or partners, an address, a map, the registration number in college or chamber of commerce ...
If you are Coca-Cola and the Red Cross will not have this problem. The best known is your brand prior to visiting your site more credibility you will have.
Page Biography of the founders of the company Element Fusion
5. Highlight the expertise in your organization and the services you offer products or content
Do you have experts on your team? Are authorities on any subject? Are you affiliated with any organizations? Have you received any awards your products?
It shows that you, your team or partners are authorities on the subject, that your products are the best in its category, published articles or studies, lectures, create a blog where you show that you are an expert, cites the prizes or related studies your products ...
6. Humanize your organization
It shows that there are people behind you are real and you can trust them. Post a small biography about employees and managers, set photos, ... shows his human side, entering the conversation with a blog, on Twitter, on Facebook ...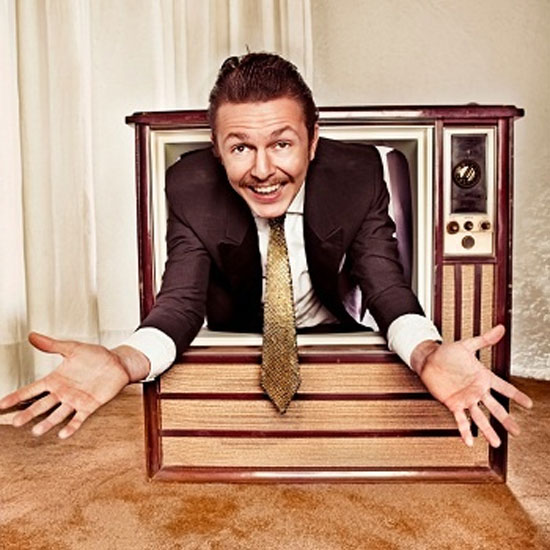 People often connect (and trust) better with others than with brands or products.
It should be easy to find a telephone number, a physical address and an email address. If there is also a contact form or other forms (such as blog comments), the better. It shows that the people behind your website are people nearby and with whom it is easy to contact.
8. Make your site useful and easy to use
You must let go of your ego and start thinking about the visitor. It is not what you want, or what you think your organization, but of what you offer to the visitor. You must clearly specify what you offer (content, services, products) and enable the visitor to get them.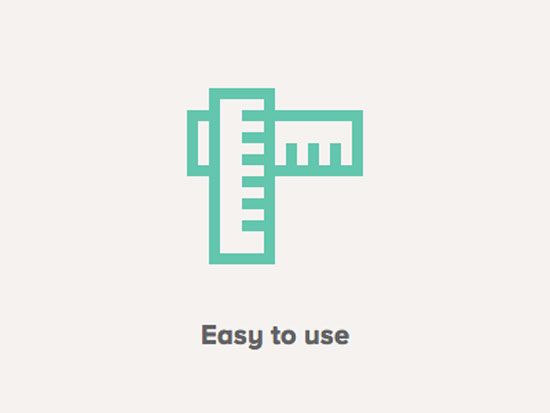 9. It offers updated content
Nobody likes to see that a site is abandoned Why is going to interest a visitor to a website that does not care or its creators? You must show new and updated content (a blog is a great tool in that regard). Try creating content regularly on your website, show news, events and news, indicates the latest changes, the most popular items purchased or commented, the last date on which a page was updated ...
10. Beware of advertising
To gain credibility is best to completely avoid advertising on your website. If, nevertheless, you need to put advertising (many websites are maintained by it) forms beware.
The first and most important is to clearly separate what is content and what is advertising itself as much damage your credibility if you try to deceive the passing visitor advertising content. If you can, avoid pop-ups, interstitial or elements with many animations, are annoying and distract your visitors from the task at hand.
Regarding written style, try to avoid promotional tone your web speeches, instead try to be clear, direct and honest.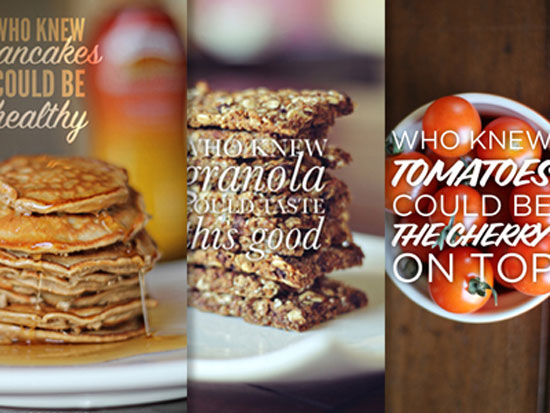 In any case, avoid any publicity that could damage the reputation of your site: see your competition announced (Pepsi ads on the website of Coca-Cola?) Or watching sexual content ads on your site may end your credibility (unless your site is sexually explicit, of course).
11. Avoid Errors
One thing that is usually easy to solve but it hurts much credibility are small errors: broken links, spelling errors, pages not loading, slow ... All this creates a bad impression and negatively affects the credibility. Try to avoid them, check and monitor your site to make sure there are no errors.
12. Make use of certificates and privacy policy.
At the time of requesting sensitive data like personal information or bank should further increase the elements to strengthen user confidence on our website. You must clearly indicate that you have security measures to prevent fraud and data theft, which offer mechanisms to ensure the security of communications protocols that the user should do if you steal their passwords, which fulfill laws on protecting data ... All this increases user confidence right in the moment when you need it most.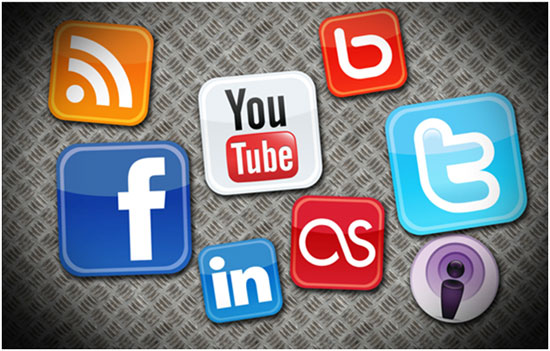 13. Take advantage of social recognition
We drew heavily on the experiences of others when choosing. Think "if it was good for him, also can be for me." That's why successful experiences indicate you've had with others can greatly enhance the trust that others in you. You can use customer testimonials, opinions of people who have used our service, comments on our actions, assessments in other media about our organization.
If other websites (or media) speak well of your website and the user has seen or comes directly from these sources accounts with additional credibility gave you that external source. Similar work awards or recognition you receive.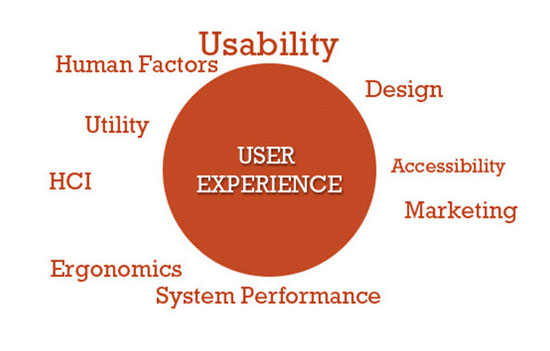 The final recommendation, which is stronger, is coming from people in your immediate surroundings. If a friend or family member recommends something that recommendation is more powerful than an award or review in a magazine. Therefore it is very important to any part of our website is very easy to share by any means: email, Facebook, Pinterest, Twitter...
Obviously we must take good care of our actions and communications. Any customer or visitor dissatisfaction can dump their views on many sites beyond our control. Monitoring the online reputation is a long and complex topic and take to write many more lines. For those who are interested in the subject there is a very interesting post on how to react to negative criticism .
You should also be careful with affiliations to political groups or collective opinion, if the visitor is contrary to any of them lose a lot of credibility in their eyes.
14. Watch the experience of your users
Past experiences you had a user with our website much determine the level of credibility you place on our web How was the experience of your last purchase? We learned? Answer your questions the last time we consulted? Kindly responded? Suggestions?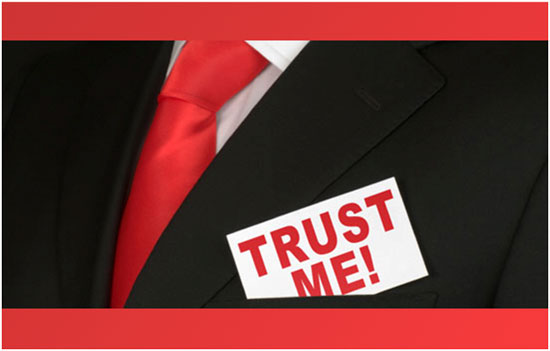 15. Maximize the points that increase your credibility
Why hide our security certification logos in the footer of our fair when you go to make a purchase? Why do not appear next to the order form? Why show a testimonial or success story on an inside page only if we can also show it on the main page?
When a web visitor sees our value judgments ago (plays) about what you see (prominence). To maximize the credibility of our website we must find the elements of our web visitors more favorably interpret and make them more prominent (highlight them). This will maximize our credibility.
ABOUT THE AUTHOR

Rachael Fernandes has graduated from Swinburne University and working as a graphic designer from last 5 years. Recently got hired as a designer at LogoTod and specializing in the field of company logo design.