Basics
CMS
Tutorials
Typography
Responsive Design
Javascript Clock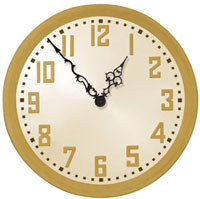 This will create a nice JS clock. You can change the color of it too.
1. Insert this into the of an HTML document"
<script type="text/javascript">
function showtime(){
if (!document.all& &!document.getElementById)
return
thelement=document.getElementById? document.getElementById("tick2"): document.all.tick2
var Digital=new Date()
var hours=Digital.getHours()
var minutes=Digital.getMinutes()
var seconds=Digital.getSeconds()
var dn="PM"
if (hours<12)
dn="AM"
if (hours>12)
hours=hours-12
if (hours==0)
hours=12
if (minutes<=9)
minutes="0"+minutes
if (seconds<=9)
seconds="0"+seconds
var ctime=hours+":"+minutes+":"+seconds+" "+dn
thelement.innerHTML="<b style='font-size:14;color:blue;'>"+ctime+"</b>"
setTimeout("showtime()",1000)
}
window.onload=showtime
</script>
2. Insert this into the :
3. To change the clock color look at
thelement.innerHTML="<b style='font-size:14;color:blue;'>"+ctime+"</b>"
You can change "color:blue;" to something like "color:red;" or "color:black;" etc..
Enjoy!