Chatbots in simple words, are computer programs that attempt to communicate with humans through an online service or a mobile app by responding to the questions raised by the user. These responses combine the intelligence of Machine Learning and Artificial Intelligence systems and attempt to stimulate a conversation between two humans.
If you wanted to buy a product online, and you try and browse the website or the social pages but it does not answer certain questions to help you make a decision, you might just lose interest or move on. In such situations, Chatbots are really helpful and this is also evident in the 'State of Chatbots Report' collated by Drift, SurveyMonkey Audience, SalesForce and MyClever. The top three benefits highlighted by this report are:
24-hour service (64%)
Instant responses (55%)
Answers to simple questions (55%)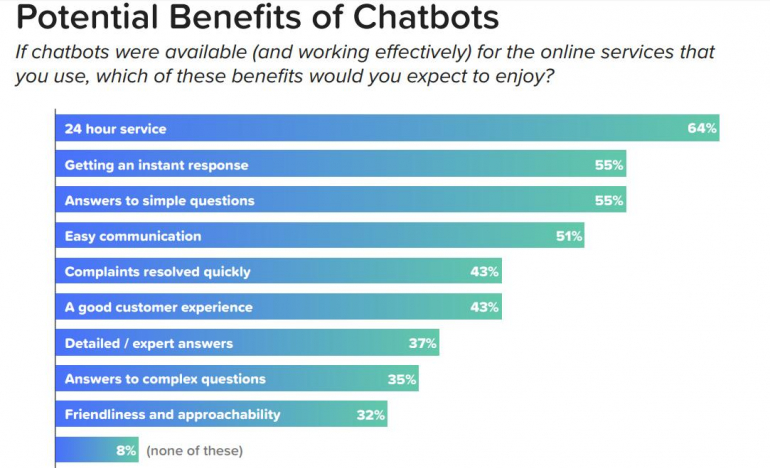 Let's look at 4 cool WordPress Chatbot plugins that can make your business stand out from your competitors:
1. Free Live Chat + 24/7 Automated Bot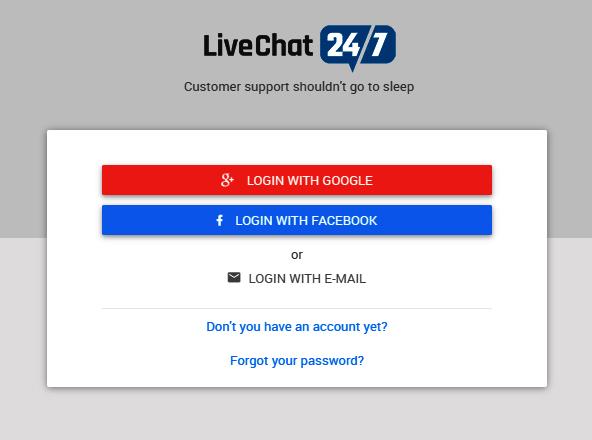 Overview Video: https://www.youtube.com/watch?v=8shHwnHUcqg
Live Chat + 24/7 Automated bot never allows your customer support go to sleep. With a 24/7 automated bot support and shortcuts to assist your live support agents, it ensures that customers always have some to talk to for queries/complaints.
The support robots learn with every interaction and create a repository which can be used for future queries and also by the live agents for quicker responses. The Natural Language Processing engine supports up to 26 languages. The free version allows one free agent. If you need more, than you can get it for $29/mo with longer chat history log and email support.
2. Virtual Spirits Chat bot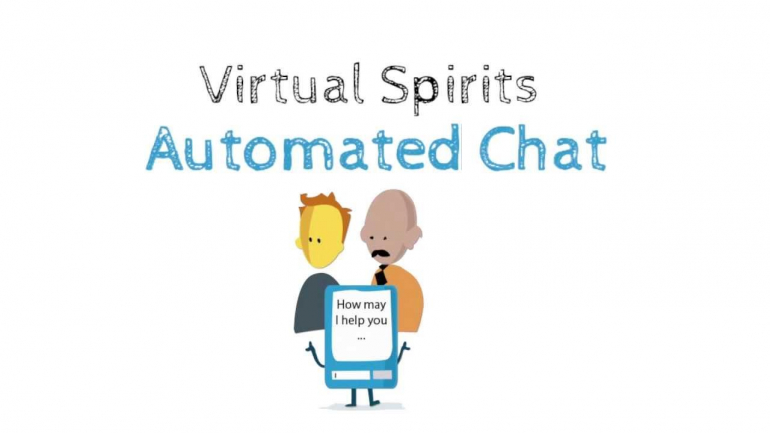 Overview Video: https://www.youtube.com/watch?v=eP4Yc5zzVG4
Virtual Spirits is built on patented technology offering automatic chats with website visitors, answering questions and generating leads. Offering a Live Chat and Chatbot interface, you can turn off automatic chat and handle visitors yourself whenever you want.
Virtual Spirits offers a 30 day trial period allowing you to test real traffic and results. Post this you can choose from a variety of plans offered. With support in over 10 languages, it also allows you to add the same Chatbot account on multiple domains and websites.
3. Collect.chat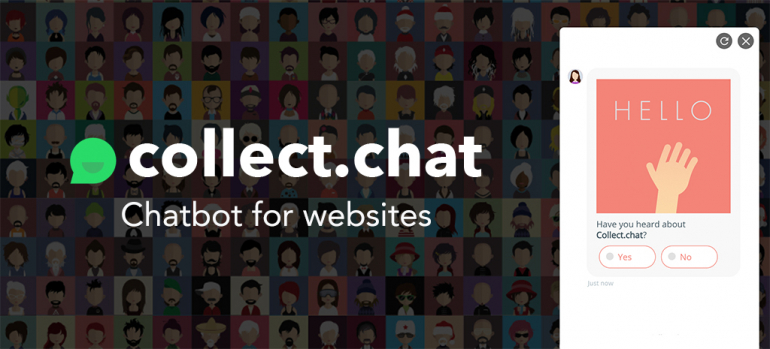 Overview Video: https://www.youtube.com/watch?v=wXcS99meNxM
Collect.chat is an innovative chat widget that collects data from your site visitors by asking them questions scripted by you. These questions are asked automatically, 24/7. It can help you understand who a customer is and what is he/she looking for.
With lightning fast CDNs, world-class servers and top-notch security, Collect.chat packs a punch in their chatbot. You can choose a free plan or select between Lite, Standard and Plus plans as needed.
4. GoBot

Overview Video: https://www.youtube.com/watch?v=nE2ZGRfsBNs
GoBot chatbot helps you automatically solicit email addresses, automate customer support and do much more. It does not rely on artificial intelligence. It uses a simple template where you input the answers to the questions that the site visitors might ask. Simple. The bot can be up and running in under a minute.
You can use one of the pre-written template or create your own chat script. Also, the drag-n-drop builder makes developing intelligent scripts a breeze. You will require a paid GoBot account to avail certain features.
Moreover, adding complex plugins like Chatbots on your WordPress website should be done carefully and with certain amount of preparation. One great way to start is to always host a WordPress based website on WordPress Hosting Plans. Not only does WordPress Hosting provide a very compatible environment for WordPress, but also takes care of certain WP management and maintenance tasks. This includes, WordPress updates, so that plugin compatibility issues are minimised and taking regular website backups in case of disaster recovery. In my personal experience, going for WordPress Hosting enables you to work with different themes and plugins with whilst mitigating risk and freeing up your time from taking up the necessary tasks of WordPress maintenance so that you can focus on your core business and content.
If you are using one of these chatbots, then do drop us a line and share your experience. If you have other such great chatbot plugins to share, please by all means, mention them in the comments section below!