It wasn't the business that turned Mark Zuckerberg from a college dropout to a billionaire; it was the business idea that created ripples across the globe.
Your breakthrough business idea turns your eCommerce business from rust to gold.
With so many eCommerce brands, even if you want to purchase any unique product, chances are there's an eCommerce site that sells exactly what you are looking for. Did you know there are shavers for hairy backs? Or toasters for tortillas? If you can think of it, there's likely a product.
From golf kits to beauty products and direct-to-customer (DTC) brands, focusing on key differentiators make your product stand out. Before exploring some eCommerce ideas, let's first understand the growing popularity of the eCommerce industry to know why a solid presence on any eCommerce platform is a must for businesses looking to build a strong brand.
The growing popularity of the eCommerce industry
Did you know by 2025, the total spending of the eCommerce retail industry will exceed $7 trillion? But what's triggering this exponential growth?
Hyper-personalized experience: As websites track the customer's preferences, likes, dislikes, and shopping habits, it allows companies to collect data to offer personalized and tailored shopping experiences. This finer targeting is the key to eCommerce success as it uses the appropriate resources to provide a higher ROI.
Use of m-commerce: M-commerce or social commerce uses social media platforms for advertising and selling products. This is a popular subset of eCommerce and is slowly growing in popularity alongside social media. Channels like Instagram shops and Facebook marketplaces are slowly capturing customers' attention.
Offers convenience: The eCommerce world is full of oysters offering products at the doorstep's convenience. Without entering the physical store, the product gets shipped directly to their doorstep. With the rise in technology, companies allow customers to find the right size and virtually try it to see how it looks on them.
4 out-of-the-box eCommerce ideas
Use these four out-of-the-box eCommerce ideas to see your online business grow:
1. Build your online golf retail store
When you have golf course ownership, you're likely to sell golf kits, carts, clubs, gloves, and balls, making it imperative to create an online retail store to tap into a lucrative market. Stick with your best sellers, including your logoed apparel and equipment. While it's tempting to show all at once, displaying a smaller selection helps kickstart your eCommerce division.
With the human attention span being less than eight seconds, choose a clean and simple template. Use your website's simplicity to create eye-catching headlines and images that attract customers' attention.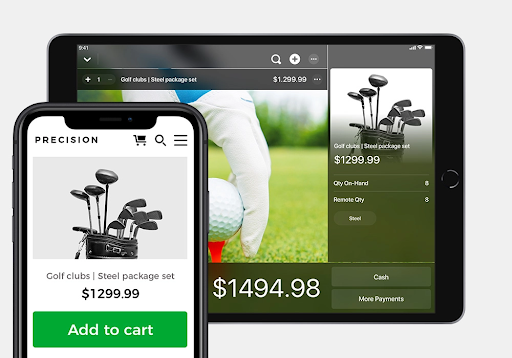 Selling hats, shirts, clubs, and other merchandise gives your golf club a huge opportunity to gain exposure and increase brand awareness. When customers spend a certain amount on your eCommerce store, consider giving them discounts or free shipping to attract customers' attention.
Not only are you encouraging direct spending on the product, but you're also nurturing a long-lasting relationship resulting in loyal customers.
Pro-tip: When building your eCommerce store, focus on your website's look and design as the first impression of your website decides how customers perceive it.
2. Focus on subscription boxes
Subscription boxes or models have been one of the most successful types of eCommerce business in recent years. Dabbling into subscription boxes ensures your eCommerce store generates recurring revenue. Subscription-based eCommerce is likely to reach $904.2 billion by 2026.
This model works only when customers agree to sign up for subscription boxes. For instance, a retail shop may give its customers weekly subscriptions to chips and chocolates at a discount rate. Other examples may include personal care, beauty supplies, clothing, books, and baby products.

With 79% of customers expressing interest in auto-replenishment services, catering to easily replenishable products help your eCommerce store flourish and grow multi-folds.
Pro-tip: To attract more customers to purchase your products, many subscription boxes offer different options allowing customers to customize the box depending on their requirements.
3. Focus on creating online courses
Many marketplaces are dedicated to teaching and learning online, and we're not talking about Newton's law or calculus.
As online education continues to gain momentum, online learning is slowly gaining momentum in the eCommerce industry. Online education and training courses are cost-effective and more convenient than providing in-person alternatives.
Creating and selling online courses on eCommerce websites helps your business scale up. For instance, twitch.tv is a video streaming platform where customers sign up to witness streamers play their favorite video games. This allows hundreds of people to watch and learn from others playing video games.
Create an outdoor course or a golf learning course and sell it on websites like Amazon, Udemy, and Coursera.

For instance, if you are selling golf clubs and kits, providing a course on playing golf or choosing appropriate golf equipment helps you increase your eCommerce revenue.
Pro-tip: Provide an immersive learning experience to customers and teach them about your products.
4. Bundle up your products
Did you know bundles are the holy grail for every eCommerce business? They are used for increasing the sales of your online store. Providing product bundles helps you sell more products in fewer clicks.
Product bundling increases the average order value for most eCommerce businesses, meaning more revenue.
For instance, your eCommerce store may bundle golf gloves or balls when offering golf clubs.
There are five types of bundles every eCommerce store considers:
Product packaging or kit
Cross-selling
Market segmentation
Upselling
Tiered pricing and package discount
Depending upon what you plan to offer, bundles are your secret weapon in your eCommerce arsenal.
Ensure your eCommerce website displays the bundles prominently so they instantly appeal to your customers.
Pro-tip: Customers like bundles as much as you do because it's an excellent way for them to grab a great deal on a discount. Nudge your customers by using a creative display.
Tips for starting your own eCommerce business in 2023
As eCommerce is an ever-growing industry that doesn't appear to be stopping anytime soon, use these tips to start your eCommerce business in 2023.
1. Decide the type of business you want to launch
When starting your eCommerce business from scratch, the possibilities are truly endless. People sell all sorts of things in different niches and markets. For instance, you may sell educational courses, subscriptions, digital goods, and physical goods.
The first place to start your eCommerce business is to decide what to sell. Conduct thorough market research on the possible merchandise to sell.
2. Research your competition
Once you know the merchandise to sell, focus on researching the niche you're trying to pursue. Start by looking and researching your competitors, see what they're doing right and how they attract customers.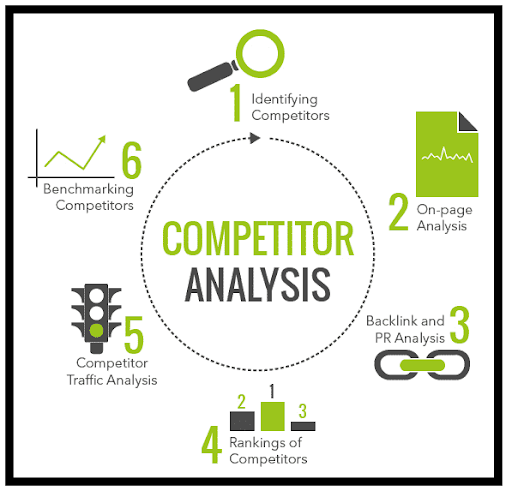 Research what your competitor's website looks like, what products they offer, and how they drive traffic and sales—studying their online presence and how they interact with fans on social media. If you notice most of your competitors are using the same eCommerce strategies, you may need to emulate those strategies.
3. Start small
When starting your eCommerce business, you don't have to invest in hundreds of products all at once. Focus on soft-launching with targeted Facebook or Google ads to take your business to another level. If you're a craftsman, create an Instagram account to show interest.
Starting small always helps you reach your customers, ensure you never run out of products, and share the wrath of disappointed customers.
4. Keep up with industry trends
Keeping up with the latest industry trends is essential for starting your eCommerce business. Understanding key eCommerce trends like sustainability, cryptocurrency, and direct-to-consumer sales helps you scale your business.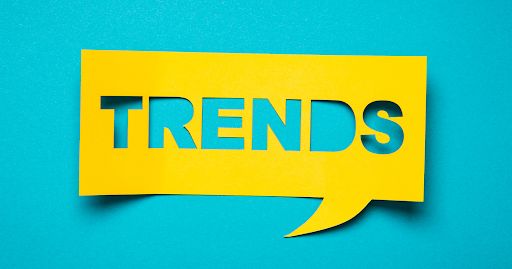 For instance, you may launch a vegan chain of ladies' purses rather than focusing on the fast-fashion business.
5. Promote your eCommerce business
The secret to eCommerce marketing is finding the right channels for your products. As you start, you will likely have limited funds to spend on paid marketing programs.
So, start promoting your business on free marketing channels to ensure you create a vicious circle where you spend less than you earn each day.
After spreading some awareness about your brand, move on to paid channels. Ensure to reinvest all profits into your marketing and ads, as this helps you scale your eCommerce business.
6. Target audience research
Another aspect of starting your eCommerce business is researching your target audience. It primarily involves identifying the characteristics of your customer base. Consider their demographics, like their average income, gender, age, and education.
After understanding your target audience, design your digital marketing strategy to attract clients to your eCommerce store.
Building a successful eCommerce business
You must be thinking, "That's a lot of work and thinking to do." This is true because building anything from scratch is the hardest aspect of everything.
After performing adequate research and considering eCommerce products to sell, starting your business from scratch is easy.
If you are motivated and ambitious, all it takes is some research and a unique idea to make the internet talk about your products.
Use these ideas and tips to see how your eCommerce business grows.