Several years before the internet became mainstream, the American with Disabilities Act (ADA) was passed in 1990 to ensure compliance from physical locations and services. The act also aims to make websites accessible for the differently-abled, leaving no room for discrimination.
The Department of Justice is yet to release specific guidelines, leading many businesses to believe that they don't need to be ADA compliant. The ambiguity proves to be an especially tricky endeavor for e-commerce businesses.
The violation of the required accessibility standards can result in multiple lawsuits, heavy fines, and expensive attorney fees. After a lawsuit was filed against the streaming giant, Netflix, subtitles were added to all its content.
Web content accessibility guidelines (WCAG) are instructions that make a website accessible. Through the use of an automated accessibility solution, site owners have the ability to achieve web accessibility and WCAG 2.1 compliance without the need to custom design or reprogram their online business. Aside from the looming threat of lawsuits, here are some more reasons why you should make your website accessible.

Top Reasons to Make an ADA Compliant Website
1. To Improve Your Search Engine Optimization (SEO) Ranking.
Making your website more ADA accessible enables you to boost your SEO ranking. When you employ methods like video transcripts and alternative image text, you give search engines more information about your site.
This helps the search engines to gain a better understanding of your website's content and thus, where it should rank in search results. Since your website is accessible for disabled consumers, it will get appropriately ranked in the search results. Thus, it improves the ranking.
2. To Make Your Entire Audience Feel Included.
If you are not accommodating disabled visitors, you are automatically alienating a part of your audience. In the US, one in five people lives with a disability. There's a good chance that a differently-abled person will visit your website, and you wouldn't want to lose a potential customer.
Virtually, no site can afford to risk the loss of valuable leads for the business. By making your site accessible, you can make your customers feel welcome. This would also enhance your reputation. If a person is satisfied with the website, they are likely to recommend it to others and spread a good word about it.
3. To Increase Site Usability.
The user experience is a crucial part of any website. You want your consumers to have a positive browsing experience. If your website doesn't elicit a positive response, it can lead to a quick tumble down the hill.
Making your website ADA compliant provides a better experience for everyone who visits your website. It covers the bases where the user experience could be inadequate and helps you deliver more relevant information to your audience as well.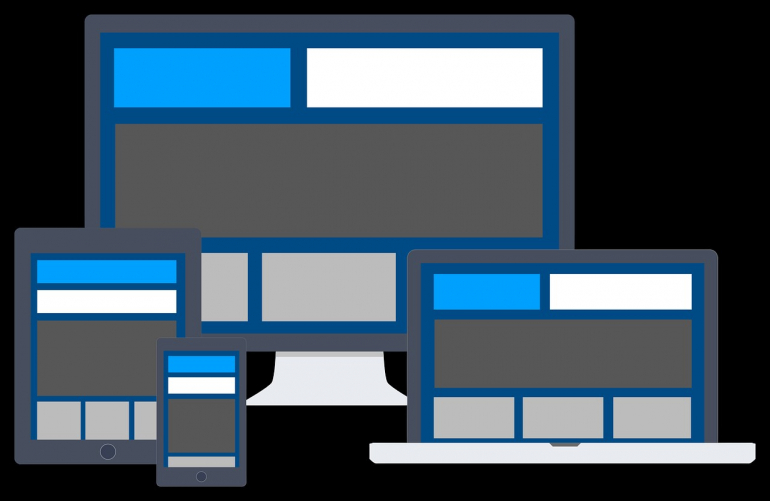 5 Tips to Make Your Website ADA Compliant
1. Audit Your Code.
Generally, companies wouldn't expect their website to have accessibility issues. However, many sites are not ADA compliant.
When you run an audit on your site, it allows the identification of the areas that do not meet web accessibility standards for ADA compliance. The results can help you gain a clear idea of the amount of work and money that is needed to make the website accessible.
aCe, an online WCAG and ADA testing tool by accessiBe does an automated audit on your page. With the help of a thorough checklist, it can rate your site as compliant, non-compliant, or semi-compliant. Additionally, aCe also provides specific reasons behind the violation of a particular standard.

2. Offer Text Alternatives.
Text alternatives are an excellent starting point for an ADA compliant website. These alternatives are particularly vital for the photos and videos on your website. They enable differently-abled visitors to gain information in the most suitable way.
Someone with a visual impairment may not be able to look at photos. Here, alternative texts can help them learn about the content of the image. accessiBe offers a 'Visually Impaired Profile' for those who have difficulty seeing properly or have glaucoma, degrading eyesight, cataracts, and tunnel vision. This profile scales the content on the page up by 100 percent, activates the text magnifier, and adopts the high saturation color scheme.
The 'Blind Users' profile makes the page compatible with screen readers such as TalkBack, JAWS, VoiceOver, and NVDA. It also operates with the built-in Narrator app of Windows.
3. Offer Ways to Make Your Site Easily Utilizable.
Offering some alternatives on the page orientation can make it easier for disabled visitors to browse through your content. The accessiBe interface is a utility window that provides customization options for a webpage. With this feature, a differently-abled visitor could change the way the page looks to a setting that suits them the best.
When a website uses bold text, high contrast options, bigger font size, etc, it makes it easier for the disabled customer to navigate through the page. accessiBe offers standalone adjustments like 'Content Adjustments,' which gives the options of content scaling, font style switching, title and link highlighting, text magnification, font size adjustment, etc. With 'Colour Adjustments', the visitor can choose a dark or light contrast or high or low saturation scheme. You can turn everything on the screen into monochrome as well.
4. Ensure That Your Website is Designed to Work With Keyboard Support.
Many differently-abled people have trouble using a mouse or trackpad. These customers rely on their keyboard or an external device to help them navigate your website. If you want your website to be user-friendly for these consumers, you need to ensure that it allows keyboard support.
Most businesses design the navigation to show different parts of the menu when a customer clicks on it. This may be difficult for a disabled user who can't use a mouse, especially if there are long pages of content.
With accessiBe's 'Keyboard Navigation', motor-impaired people can easily navigate by using the keyboard. The profile assigns letter shortcuts to access specific parts of the page such as M for menus, H for headings, and B for buttons.
5. Include Aria Landmarks.
Accessible Rich Internet Applications (ARIA) landmarks assist with ADA website compliance. These landmarks make it easier for differently-abled people to read your page. They let you add an element to your page which can define the important areas of your website.
You will be able to identify areas like your main content area or navigation area. Identification of these sections can help technology, like screen readers, comb through your site easier.
ARIA landmarks let your audience know what they are reading, the location of the content, and where to proceed next. It is a great feature to help you maintain ADA website compliance.
The Best Time to Get ADA Compliant, is Right Now
When is the best time to focus your efforts on making your site or online business ADA and WCAG compliant? The answer is, right now!
With people actively visiting your site on a daily basis, it's very likely that all of their special needs are not being met. With this being the case, not only is it providing a bad first impression and service to your audience, but it's also putting your business in jeopardy as well.
With more options available than ever before and little-to-no programmer or design skills required, there is simply no excuse to not have a fully compliant and accessible site for all audiences.