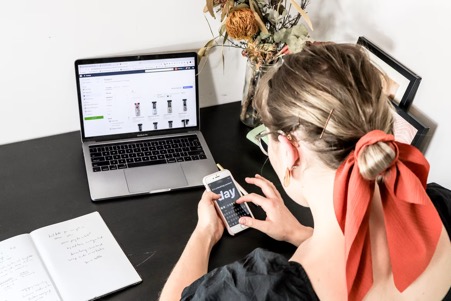 Image Source: https://unsplash.com/photos/eXmrW9I1Fnw
According to eMarketer, eCommerce sales are projected to surpass $1 trillion in 2022 and will account for more than 20% of total retail sales by 2024. With this much money on the table, it's no surprise that the global eCommerce industry is flourishing, with thousands of new companies joining the fray every day.
WooCommerce, a configurable, open-source eCommerce platform built on WordPress, is one of the most popular platforms to handle all of these digital transactions. In fact, WooCommerce is now used by 4,414,537 live websites as of the end of 2021, accounting for 93.7 percent of all WordPress eCommerce websites.
What are WooCommerce widgets?
One of the key reasons for WooCommerce's phenomenal success is the level of customization and automation they provide to store owners, equipping them with the tools they need to personalize their service to potential customers, subsequently boosting ROI and conversion rates.
Most of this is accomplished by using "widgets," which are visual front-end plug-in extensions that provide further customizability and functionality to the WooCommerce platform. Widgets enable business owners to effortlessly personalize the WordPress sidebar and other widget-ready places by adding content, features, and other components, allowing them to achieve their vision for the store more easily.
While a few widgets come standard with WooCommerce, there are thousands more alternatives from third-party vendors that can help you take your eCommerce game to the next level. One of the best widget providers of the bunch is Elementor, which is a state-of-the-art website builder for WordPress. Using the Elementor WooCommerce Builder, business owners gain access to a wide variety of highly valuable widgets that offer added functionality that go above and beyond those within the standard WooCommerce platform.
According to their five-year report, each WordPress website has an average of 13 Elementor widgets, which goes to show just how valuable they are to eCommerce stores built upon WordPress.With that said, if you're looking to stand out from the crowd and impress your customers, here are five essential WooCommerce widgets that you can leverage to bring out the very best in the platform.
Product Rating Widget

Image Source: https://elementor.com/help/woocommerce-single-product-rating-pro/
The product review widget from Elementor kicks off our top five list. This useful add-on allows you to customize the design and position of the Product Rating block inside a single product template, allowing you to showcase the popularity of your goods in a unique way. You can select from a variety of customizable elements, such as:
Star color
Empty star color
Link color
Typography
Star size
Space between stars and links
Alignment
When utilized appropriately, this simple yet effective tool can greatly assist in improving conversions since it helps to develop trust and loyalty between your online store and its customers. Furthermore, most people are familiar with Amazon, which prominently shows a product rating system next to each of their listed items - and following in their footsteps is never a bad idea.
Coupon Form Widget
The PowerPack Coupon Form widget is a fantastic add-on that can attract prospective buyers to purchase with a personalized discount code. Furthermore, you can use dynamic fields in Elementor to obtain coupon data, allowing you to produce amazing offers, discounts, and deals with bespoke content based on your preferences. As you know, everyone likes to feel like they're getting a good deal, so providing customized offers to your visitors is a great strategy to enhance sales in a short amount of time and increase revenue generation.
Product Upsell Widget
According to Sumo, upselling improves revenue by 10-30% on average, and is 68 percent less expensive than acquiring a new customer. With this in mind, incorporating an upselling functionality into your website makes smart business sense - if only there was a handy widget to help you do so. Fortunately for you, ShopEngine has created a widget that can be integrated into the Elementor WordPress Web builder. Throughout the checkout process, this tool displays a list of related products and "frequently bought together items," which gives the buyer one final chance to add extra items to their order, raising the average value of your customers' carts.
Product Share Widget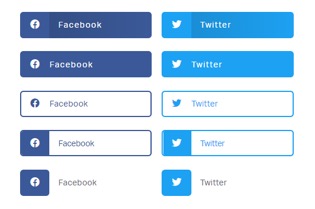 Image Source: https://elementor.com/widgets/share-buttons-widget/
When marketing your eCommerce products, social media still reigns supreme. Of course, you can use many various strategies to attract social network users to your site, such as paid marketing and the likes. Although, a social sharing widget is an often overlooked option that allows customers to do the hard work for you. If your customers like a particular product, why not provide them the ability to share the product page directly with their followers on their social channels? This provides you with free exposure and additional functionality for your visitors, which can be useful when trying to spread the news about a digital product or service.
Countdown Widget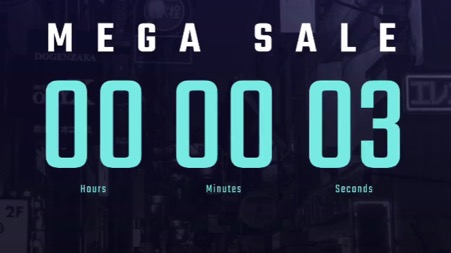 Image Source: https://elementor.com/widgets/countdown-widget/
Last but not least, a Countdown widget is an excellent method to increase conversions and sales. If you've ever purchased something online or visited an eCommerce website, you've probably come across these widgets at some point. They frequently appear as a clock or a timer at the top of the page or next to the product overview, displaying the limited amount of time until a deal expires or an item becomes unavailable.
This generates a sense of urgency and scarcity, which motivates your visitors to purchase while also providing you with a tool to push one specific product in your range if you wish. This Elementor widget lets you pick between the block and inline skins and change the style and layout (such as typography and colors) and what occurs when the timer expires.
Final word - Don't overdo it
Make sure you don't overdo it by adding a ton of unnecessary extensions to your WordPress site. This is because the more plug-ins you have on your site, the slower it will be. This will increase your bounce rate and may have an adverse effect on your sales figures. Second, visitors to your website do not want to be overwhelmed with advertisements and popups. This can sometimes make your site appear inauthentic and tacky, which is the polar opposite of what you should be aiming for with your online brand.
Above all, keep it simple, clean, and functional, and strive to select the best widgets relevant to your site to provide more value to your users and increase conversions.