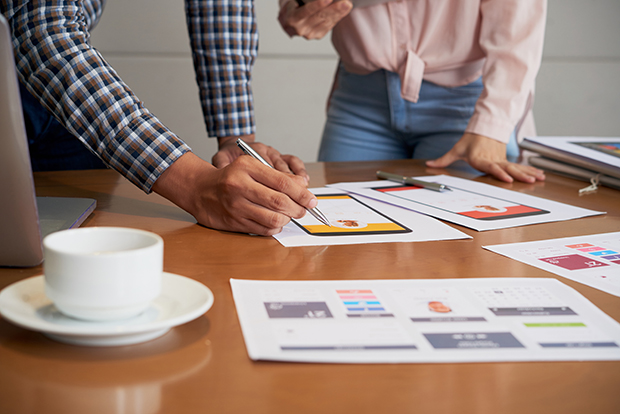 A good web or software design provides visitors or users with an optimal experience that later becomes the foundation of their relationship with your business. For every designer, it is important to not only offer attractive designs in their final products but further ensure intuitive navigation for all types of users. It may sound easy, but it's a hard nut to crack.
For starters, you have to understand how the different personas of your target market will interact with your online platforms. Their thought processes, expectations, and previous experiences with similar interfaces play a key role here. If your users find your website, software, or mobile application confusing, or they get lost among the plethora of options or have difficulty finding what they need, they will bail for sure. You must also keep the average user attention span in due consideration which continues to diminish as you read this article and there is also UX Diary Study that can prove to be additionally beneficial for you in the said situation.
While on one hand, user interface (UI) concentrates on creating the most effective way of displaying graphics, formatting layouts, and page layouts, user experience (UX) concerns the ways your target audience will interact or navigate throughout your digital platforms. If you want to craft designs that not only stand out but also provide the best user experience to your end-users, here are 5 best practices every UX designer should know in 2022.
Keep Navigation Simple
According to a study, online users spend 15 seconds or less on a website. With this short window, you have to keep them focused. The best way to do this is to keep your designs clear, simple, and intuitive. The key here is the less is more" concept. So keep things simple, remove the clutter, and offer a clean design to users for easy navigation.
Always Be Consistent
Make a consistent design and match navigation on each page accordingly. When people have a short attention span, they won't be accommodating to any surprises. There will also be an increased amount of danger of your designs putting off the users to a point of no return. This is why it is recommended that you use consistent fonts, colors, buttons, and layout structure.
Consistency will increase the familiarity of your designs with your users and they will navigate through your digital places easily. They will be able to find everything in places they expect and it will save them time. People like predictability so make your designs as intuitive as possible and take out all the guesswork effectively.
Actions Judged by Intentions
Think about your users and their intentions when they visit your website or use your applications. All their actions will be according to their intentions and the same can be said for you. If it is your intention to make clear, concise and intuitive designs to help your users in the best possible way, you will end up making beautiful and effective designs.
Always have a purpose when designing. Your design will be meaningless if they are very attractive but not functional at all. People may prefer looking at a painting on the wall instead of struggling with navigation. Your designs must always be about form and function. Always question yourself about the things you want to add to your designs and give yourself concrete proofs to justify them.
Establish Expectations
So you are all consistent with your designs, you have kept things simple and your designs are extremely predictable. What else can you do here? How about meeting your users' expectations?
When users log on to a website they are most interested in knowing what would happen if they take a particular action on your portal. The best way to meet these expectations is by telling users what the buttons on your website are intended for. You can do this by adding text to your buttons and these labels will tell your users what exactly will happen if they click or tap on a select button.
Consider Responsive Designs
Everyone visiting your website or web application won't be using a laptop. Touch interfaces are garnering increased acceptance and so are voice commands. Both these are possible with mobiles and tablets. Studies have shown that mobile usage has surpassed desktop usage by far and if your designs are not responsive enough, your users will be struggling to tap on tiny icons on a very limited screen.
Providing users with responsive website designs enhances user experience and even compels Google to award your website higher rankings. This improves your SEO efforts and brings you a load of relevant tragic that you can convert with intuitive designs.
Ending words
Whatever you are designing, it is critical for you to make a positive impact on your users. It can be done from attractive designs, but if those designs are not functional, you will lose a lot of business. Always make sure that your designs are intuitive and make use of these UX Design Tools along with the above-mentioned 5 best practices to create amazing designs in 2022.