Gone are the days when you entrust your funds to an investment manager without any oversight. The different stories of fraud committed by these managers have made many investors wary.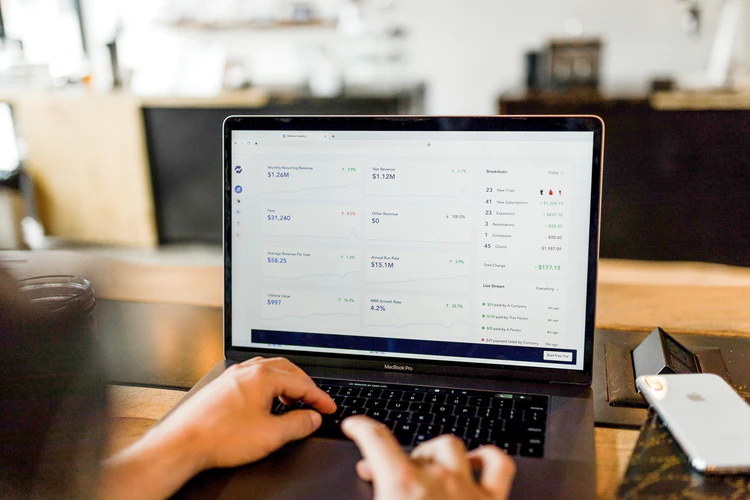 Online trading apps are the rave of the moment
These days, a typical investor prefers a hands-on approach, being present, and actively participating in their investment journey. In this regard, there is no better way to do so than through online trading apps.
Already, there are a lot of mobile trends projected for 2021. One of such is online trading. Online app developers are steadily buying into the digital fever that has gripped the world.
Thus, there are so many to choose from. With all of these available options, you may get overwhelmed, especially if you are a beginner. In this article, you will find 6 of our favorite trading apps.
Tastyworks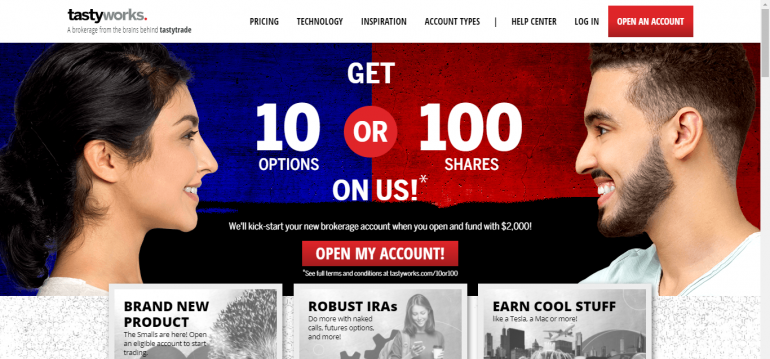 Tastyworks provides invaluable trading information in real-time
Tastyworks is clear about the niche it caters to. It makes it evident that frequent options traders best utilize the app. Hence, you will find tools that help you sort out issues relating to liquidity, volatility, and probability on the platform.
Also, some apps subtly direct you to contact a financial advisor. Some even go as far as suggesting some to you. However, this is not the case with Tastyworks. It recognizes your autonomy and allows you to trade independently.
One advantage of this app is that it provides quotes in real-time. It is also entirely self-sufficient. All the tools you need for optimized derivatives trading is available on the platform. You will not have to hop over to another website to carry out any analysis you need to do.
Furthermore, you get weekly videos detailing trading ideas on the platform. Over the years, the app has managed to build quite a vast library. If you are starting out, this would be of immense benefit to you.
As a newbie, you may find it challenging to get the hang of Tastyworks. The app's design has active trading in mind. Thus, the expectation is that the ideal user has some measure of experience. Not to worry, if you keep at it, you should have everything sorted out in no time.
Interactive Brokers
Investment Brokers' offerings are unmatched
This is another app that is ideal for active traders. The company currently strives to make its apps more inclusive and to cater to experienced and inexperienced users. Although this has not gone down quite well, Interactive Brokers still provides excellent services for its core niche, i.e., active traders.
It is equipped with many tools that will aid an expert trader in navigating global investing patterns. The attraction with this is that you can trade options, equities, and futures globally. You can also keep track of your investments in real-time, regardless of your physical location.
No trading platform comes close to offering the range of options that Interactive Brokers offer. As already mentioned, it grants users access to global trading systems and patterns. Besides that, it has a vast inventory of fixed income products. Here, you will find a lot of European bonds – both corporate and government bonds. If this is an area you are interested in, you definitely should consider using this company's app.
One downside it has is that interest is not paid in cash. You can only access cash interests if you have a substantial deposit. Similarly, its maintenance fees for small accounts are unfriendly.
TD Ameritrade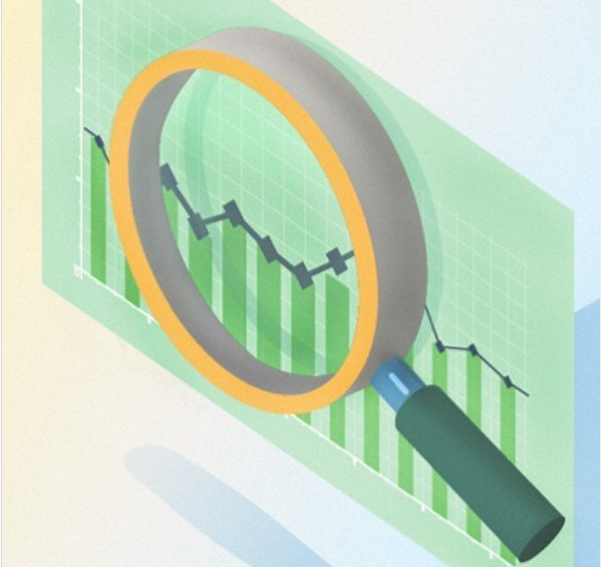 Source: Instagram
This is one of the biggest online brokers in the market. It targets beginners, and so makes sure that its interface is simplistic enough for these users to figure out quickly. TD Ameritrade is big on marketing and hence carries out many targeted campaigns on Twitter and Facebook.
It offers an impressive array of online trading options for users. It has an easily navigable website with a friendly user interface. It also has a mobile app, as well as Thinkorswim, which caters to active traders. These different platforms appeal to users with different skill sets.
The most significant edge TD Ameritrade has over its competitors is its provision for education. Its website has many useful tools that can bring a beginner up to speed regarding the basics of online trading. The website and app are also optimized so that users can trade, check balance history, and keep up with the news quickly.
It even offers in-person training for traders. It has more than 280 offices where users can learn about online trading speedily and without any hassles. With TD Ameritrade, you may have to use multiple platforms to access different tools.
You will have to make use of Thinkorswim if you are in search of tools that are ideal for options trading. However, equities and fixed income tools are on the website. Having to switch between these two platforms can be quite a drag.
Webull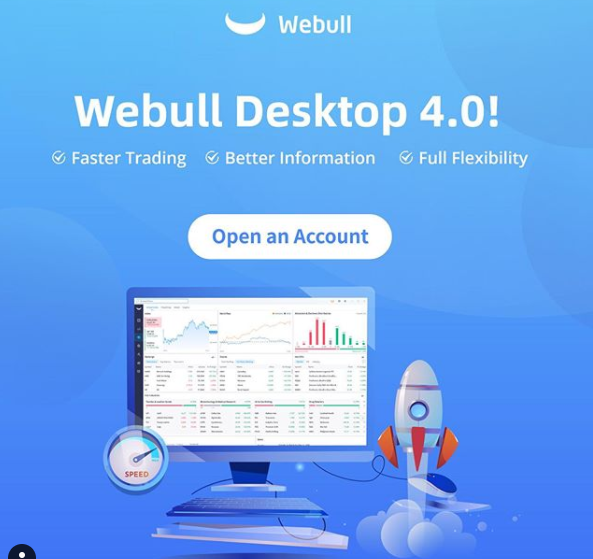 Source: Instagram
This is one technology-focused platform. Typically, online trading platforms do not pay attention to technology and how it affects the trader. They are mostly focused on trading and having users rake in profit on their accounts.
Of course, this is not necessarily bad. In fact, traders invest with the (sole) purpose of improved yields. However, Webull takes it a notch higher by providing technology-driven tools that make the entire process smoother and seamless.
You would think that for all of its offerings, Webull will be very expensive. That is not the case. Webull charges zero commissions on stock trades both on its mobile and desktop apps. This makes them ideal for traders with limited funds.
Swing traders also find Webull to be quite convenient for their trading. The platform works for these sorts of traders because they typically do not need advanced analysis features.
One disadvantage with this platform is that it offers a limited product portfolio. More so, it does not make provision for electronic money transfers. You can also not use your credit/debit card to make money transfers. However, if you are good with these drawbacks, then, by all means, consider downloading the Webull app.
Robinhood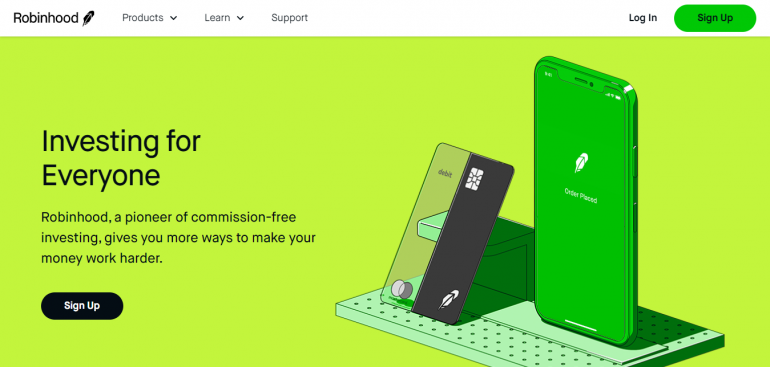 Robinhood charges zero interests on all investments
Robinhood is another online platform that charges zero interests on stock, options, and cryptocurrency trades. It used to be the only one with this unique perk. However, platforms like Webull are currently giving it a run for its money.
You can easily download Robinhood on any app store you want. It also has a website that you can trade on. The website has a clean interface and is easily navigable. You may want to go with the mobile app version, though.
This is because its mobile app is fast and straightforward to use. You will find some of the features of a premium trading app on it. These include watch lists, price alerts, and stock charts.
This platform offers to trade in stock, options, and cryptocurrencies. For the last bit, it is one of the few platforms that allow cryptocurrency trading. The tradeable cryptocurrencies it currently supports include Bitcoin, Bitcoin Cash, Bitcoin SV, Ethereum, Litecoin, Dogecoin, and Ethereum Classic. However, it does not support mutual funds and bonds or allow for futures trading.
TradeStation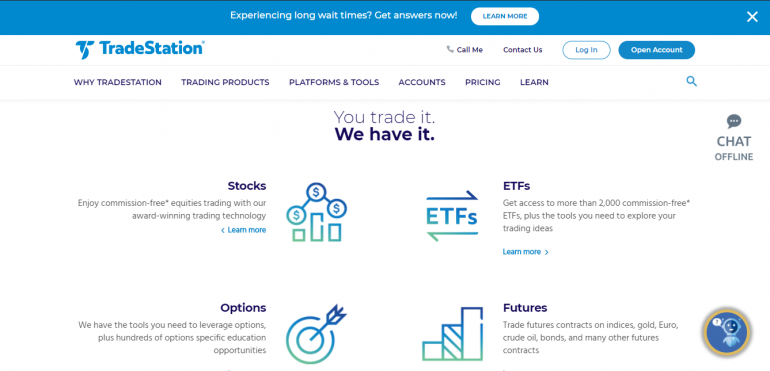 You can always trust the TradeStation app to be helpful
TradeStation is an excellent online trading platform for intermediate traders. Expert traders can use it, too, since its focus is on traders with some measure of experience. Intermediate users can up their skills and acquire more knowledge while using the platform.
TradeStation's mobile app is very efficient. You can integrate its features with the web version, making it easy to use both simultaneously. Both platforms allow for multiple watchlists. Due to its integration ability, you can share the watchlists across both platforms. Thus, you can place trades, view charts, and monitor trade news by merely tapping the appropriate icon.
One of Tradestsation's mainstays is stability. It does not fluctuate, and you can always trust its availability regardless of the rate of trading. Whether there is a surge or depreciation in trading volume, TradeStation's systems remain available.
Also, the platform has great tools for charting and analysis. Its analysis feature is called Portfolio Maestro. It offers excellent analytics features for improving your trade strategies. On the other hand, TradeStation's learning curve is quite steep. This is mostly because its educational features are on its sister platform, YouCanTrade.
Hopping from one platform to the other can stifle the learning experience. Furthermore, its apps have limitations concerning the trading it allows. For instance, it does not allow for international trading. Similarly, cryptocurrency trading is not part of its offerings.
Conclusion
These are our favorite online trading apps. Each has its strengths and weaknesses, and we have tried to capture them in this review. Thus, before you go for any, consider how the app's features can help you. Factor in your level of experience and available funds. Also, consider what fees the platform charges and the ease of use of each app. You can set up demo accounts to try out each app to iron out any lingering doubts. One thing is sure — you should get involved in your investment process. These online trading apps show you how.