The internet has changed the way businesses advertise and reach their target audience. With so many ad networks available, it can be hard to choose which one will work best for your website or blog. If you're looking for the top 7 ad networks that offer high revenue potentials, then look no further!
In this article, we will go over the most popular ad networks and discuss why they are suitable choices for websites and blogs of all sizes.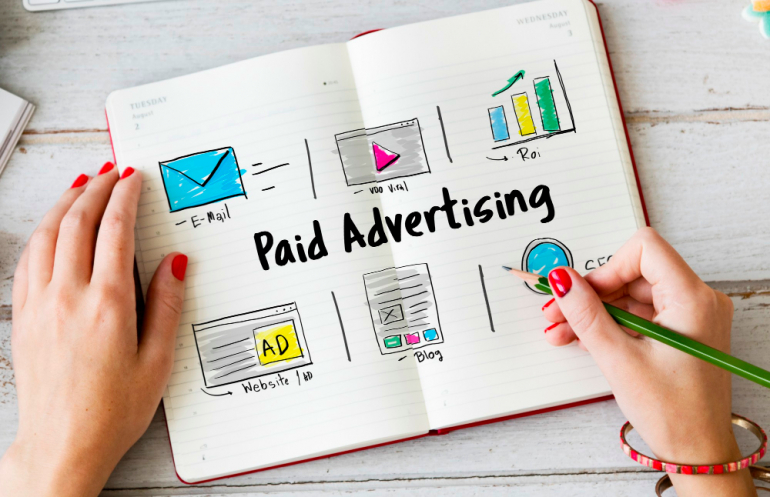 What is ad Network?
An Ad Network is an intermediary service that connects businesses in need of ad placement with publishers seeking to host ads. The role of Ad Networks is to match available ad space with the specific requirements of the businesses placing ads.
It's important to note that not all types of ad placements are suitable for all advertisers. Advertisers seek out high-traffic sites that have some connection to their industry or overlap with their intended audiences.
What are Some Ad Formats Used by Ad Networks?
Ad Networks offer a wide array of ad formats to publishers. If you're planning to become a publisher, you should allocate some ad space on your website. Luckily, you can choose to run only the ad formats that align with your website's aesthetics and customer experience. For example, if you want to avoid pop-up ads that disrupt the user experience, you can choose banner ads or sliders instead.
The following are among the most popular ad formats available on Ad Networks:
Native ads
Device-specific ads
In-text ads
Video ads
Offerwall ads
OS-specific ads
Carrier-specific ads
Push notification ads
IM floater ads
Slider ads
Geo-targeted ads
Pop-up ads
Best Ad Network for Monetizing Websites
#1 CodeFuel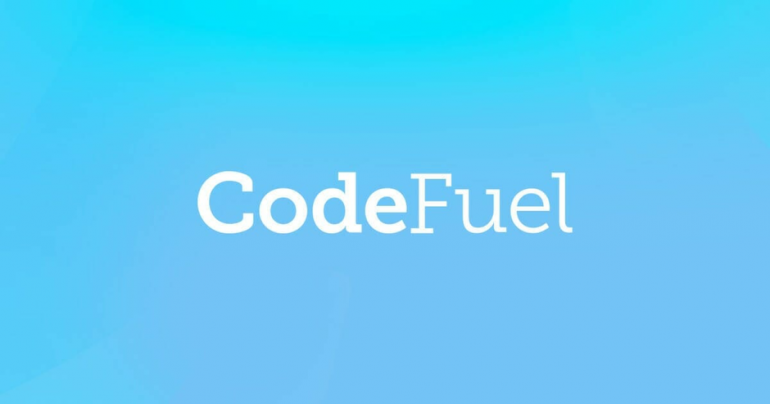 The first ad network on our list is CodeFuel, which has gained a lot of popularity since becoming public in 2014. Several individuals think it's a great substitute for Google Adsense. Publishers can take advantage of its numerous features and functions to boost their earnings thanks to its extensive reach and relationships. Due to the program's lax restrictions, anyone can enroll.
One fantastic feature of CodeFuel is that it provides a variety of monetization platforms, not just those for websites and apps. Publishers are free to monetize their extensions and receive a direct payment whenever someone uses them. Additionally, CodeFuel offers numerous customizable ad settings, giving publishers a variety of methods to increase their earnings.
Features Highlight
The greatest asset is the variety of monetization options. Publishers can make money by selling browser extensions in addition to websites and mobile apps. This makes it possible to generate income from sources other than the two platforms.
The next one is complete adaptability. Publishers are free to customize their display adverts, as was already mentioned. It is very likely that using this strategy will result in the highest potential earnings.
Pros and Cons
Pros:
Offers some different monetization packages;
Simple UI makes controls easy to use. Publishers are able to make money off of their websites, apps, and extensions.
Provides a range of analytical tools to track the effectiveness of ads and find better recommendations.
Many links with publications;
Very configurable and optimizable ad settings.
Cons:
CodeFuel only accepts projects with a $1,000 or higher budget.
#2 Adcash

If publishers are seeking for a well-known ad network, Adcash is a great option. With over 10K active campaigns from diverse advertisers and publications, this platform is renowned for its extensive network.
Adcash, in contrast to PopAds, provides a variety of ad types, including native, banner, pop-under, push notification, and interstitial advertisements, which may be freely chosen depending on the goals and plans of publishers.
Publishers who use Adcash's analytical and ad optimization solutions stand to make the most of their potential earnings. Also, the platform has technology that can get through adblockers, giving publishers the chance to make more money even if their audience employs an adblocker in their browser.
A high CPM rate, real-time data monitoring, and clear payment terms are all advantages for publishers and can help them increase their income. Adcash also provides a variety of payment options to suit the needs of most publications.
Features Highlight
Broad coverage with over 10,000 active campaigns from different advertisers and publishers;
A variety of ad formats, such as native, banners, pop-under, push notifications, and interstitial ads; analytical and ad optimization tools to help publishers maximize their revenue;
Technology that can get around adblockers; a high CPM rate, real-time statistics monitoring, and clear payment terms;
And wide coverage with over 10,000 active campaigns from different advertisers and publishers.
Pros and Cons
Pros:
Broad coverage,
High fill rates,
Acceptance of all traffic,
Anti-adblock solutions,
Excellent customer service,
No transaction fees,
And a wide range of payment options.
Cons:
Does not have a referral program;
Occasionally, payments may be late.
#3 Ezoic

Ezoic is a comprehensive ad delivery platform that integrates various ad networks into a single platform. Instead of selecting one or a few networks, Ezoic provides access to hundreds of them seamlessly, including Google's highly coveted AdX network, which is only available to Google Certified Publishing Partners. Ezoic's proprietary AI powers the platform, delivering optimized ad experiences for visitors on a visitor-by-visitor basis, ensuring that each visitor receives targeted ads in the appropriate amount, location, and size for the best reception.
Since Ezoic is a Google Certified Publishing Partner, publishers have access to Google's AdX portfolio of advertising partners. AdX is not accessible via Google Adsense, and publishers receive higher-paying ads displayed on their sites from this premier level of advertisers. Their Access Now program has no page view minimums, allowing all publishers to begin monetizing their content with ads if approved by Google. Below are the best features, pros, and cons of Ezoic:
Features Highlight
Google AdX access
Proprietary AI-powered ad optimization
No page view minimums
Wide range of ad networks
Google Certified Publishing Partner
Pros and Cons
Pros:
Comprehensive ad delivery platform
Targeted ad experiences
Access to higher-paying ads
Easy integration with multiple ad networks
No page view minimums
Cons:
No free version available
Learning curve for beginners
#4 Monumetric

Monumetric is an ad network that allows publishers to display ads in a user-friendly manner that does not obstruct the browsing experience. When signing up for the service, publishers must list the free ad space they have, and Monumetric will fill that space accordingly. Publishers can specify their preferences regarding specific ad types or companies they do not want to be pushed on their site based on their positioning strategy, and Monumetric will handle the rest.
The service has a $99 setup fee that can be waived if the website has more than 80,000 page views. The minimum threshold for becoming a Monumetric publisher is 10,000 monthly page views, and the minimum payout requirement is $10, payable via direct deposit or PayPal.
Features Highlight
User-friendly ad display
Publisher preferences regarding ads
Pros and Cons
Pros:
Comprehensive ad network
Easy to use for publishers
Ad settings
Cons:
Minimum threshold of 10,000 monthly page views
$99 setup fee (unless waived)
#5 Mediavine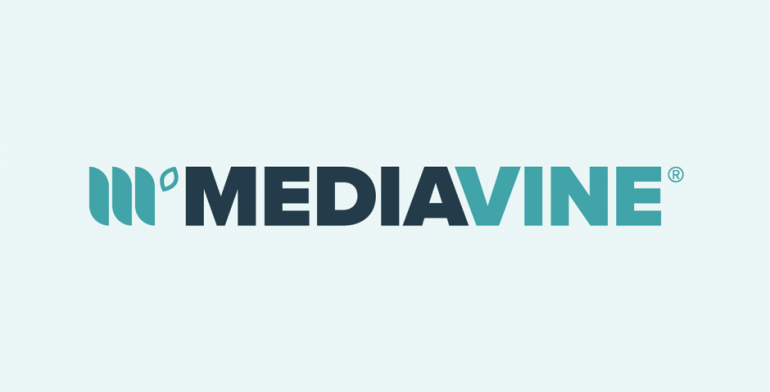 Mediavine is an ad network that has seen success in the lifestyle content niche, but it's not limited to this sector, and anyone can join. With over 50,000 monthly visits, publishers can monetize their websites using various ad formats. Mediavine offers a Net 65 payment system, which means that the payment is made after 65 days, and all payments are made on the fifth of each month. A special loyalty bonus is given to publishers every year, which boosts their revenue share. The minimum payment requirement varies between $25 and $200, depending on the payment method.
Features Highlight
High-quality ad units that don't affect the user experience
Loyalty bonus
Flexible payment thresholds
Advanced ad management system
Pros and Cons
Pros:
User-friendly interface
Comprehensive dashboard
High CPM rates
Cons:
Requires high traffic to join
Takes 65 days to receive payment
#6 Epom Market

Epom Market is an ad network that serves more than 13 billion ad impressions monthly, catering to 15 different verticals across 40 countries. The network offers various ad formats, including mobile-specific units, video ads, and banner ads, running off the CPC, CPM, CPA, and Auction business models.
To join the network, publishers need to have 500,000 page views monthly. A 30-day trial is available, which generates up to 1 billion impressions free of charge. The monthly fee starts at $212 per month for the basic level and rises to over $2,000 per month as you go up the ranks.
Features Highlight
Multiple ad formats available
Wide reach in 40 countries
Advanced targeting options
Pros and Cons
Pros:
Comprehensive dashboard
Real-time statistics
High-quality customer support
Cons:
High monthly fees
Requires high traffic to join
#7 Clickadu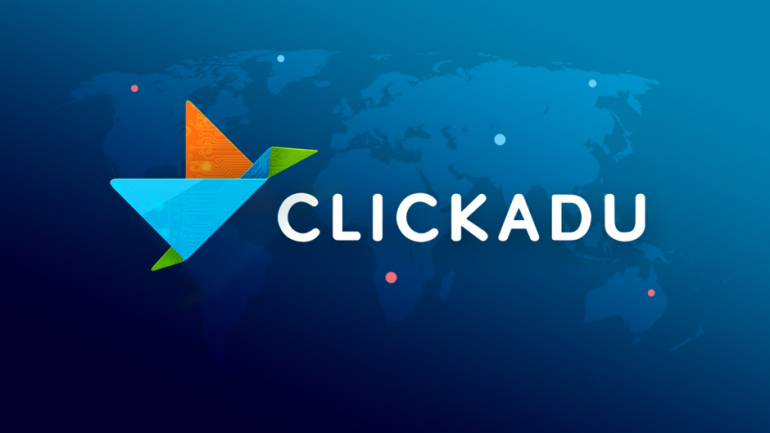 Clickadu is a digital advertising network that caters to both website and mobile channels. The platform operates on a CPM business model and offers several ad formats such as video pre-roll, pop-under, and skim ads. Clickadu provides advanced targeting options to help publishers reach the right audience for their content. Additionally, users can opt for managed or self-service campaigns.
One of the most significant benefits of Clickadu is its lack of minimum traffic requirements, making it an excellent option for publishers with lower website traffic. The platform also offers low minimum payout thresholds, which is attractive to smaller publishers. Moreover, Clickadu has a responsive support team available 24/7, ensuring that users receive assistance whenever they require it. However, some cons of using Clickadu include limited payment options and a lack of transparency in ad pricing.
Features Highlight
Multiple ad formats available, including pop-under, video pre-roll, and skim ads
No minimum traffic requirement
Advanced targeting options available
Responsive customer support available 24/7
Pros and Cons
Pros:
Low minimum payout threshold
Different payment options available
Managed and self-service campaigns available
User-friendly interface
Cons:
Limited payment options
Lack of transparency in ad pricing
Frequently Asked Questions
How Does an Ad Network Operate?
Let's delve into how it functions and the benefits it offers to both advertisers and publishers.
First, advertisers establish campaigns within the ad network. This encompasses the actual advertisements and the campaign's parameters. These parameters entail the budget, cap, frequency of ads published, and target audience the advertiser aims to reach.
Then, the ad network utilizes this information to provide publishers with ad tags that they can install directly onto their pages.
Once installed, the ads can be published, and the freedom to handle anything through the central control panel of the ad network while rotating their banner advertisements.
This means that there's no need for direct communication between advertisers and publishers, and all ad management is conducted through the network. Consequently, publishers don't have to worry about engaging in a lot of back-and-forth with advertisers.
How Do I Know Which Ad Network Is Right for My Website?
The important consideration while picking an ad network is the sorts of ads that you want on your site. Different ad networks offer a variety of formats, including display ads, pop-ups, text links, video ads and more. You should also look into their targeting capabilities - this will allow you to show relevant ads to users based on their interests or demographics.
Additionally, some networks specialize in certain industries, such as travel or fashion – so if your site focuses on a specific topic then these may be worth looking into.
Another factor is the revenue potential of each network. Some networks have higher rates than others – meaning they pay more per click or impression – but this doesn't necessarily mean that they are better for every site.
It's also important to check whether there are any restrictions regarding who can use the network (e.g., sites must meet certain criteria) and whether there are any fees associated with joining them (some require upfront payments).
Finally, read reviews from other publishers who have used the network in order to get an idea of how well it works and whether it's reliable and easy to use.
What Is the Difference Between CPC and CPM Rates?
CPC estimates how much money an advertiser pays each time their ad is tapped on. This metric reflects immediate success since advertisers only pay if someone clicks their ads. CPC prices depend largely on competition in the ad space; typically, more competitive markets have higher CPCs.
In contrast, CPM refers to how much an advertiser pays per 1,000 views or impressions of their advertisement. Advertisers with this pricing model pay regardless of whether someone actually interacts with their ad - they simply pay based on visibility. As such, CPM is often used as a measure of reach rather than clickthrough rate.
Furthermore, while there may be variations depending on market demand and other factors, CPM rates tend to remain relatively steady over time compared to CPC rates which can fluctuate significantly with changes in competition or popularity of certain keywords.
How Do I Know If My Website Is Compatible with An Ad Network?
The initial step is surveying whether the specialized requirements are all met. Different networks have different minimum requirements in terms of traffic size and other variables that can affect display performance.
It's also important to think about appropriate content when considering which ad network would best suit your needs.
Some services may require websites hosting certain types of material - such as gaming sites or news outlets - while others might restrict ads from appearing on pages containing explicit language or images.
To avoid having ads blocked due to inappropriate content, review the guidelines provided by each prospective partner carefully beforehand.
What Is the Most Cost-Effective Way to Start Using an Ad Network?
One option for getting started with an ad network is to use a programmatic platform such as Google Ad Manager or CodeFuel. Programmatic platforms allow publishers to connect directly with advertisers who want access to their inventory and negotiate terms on each individual transaction.
They also provide detailed reporting tools and analytics, allowing publishers to track how well their ads are performing in real-time and adjust accordingly. These platforms typically have low entry costs and require no long-term commitments, making them ideal for those just starting out with an ad network.
What Are the Benefits of Using Multiple Ad Networks?
One advantage that comes is the ability to access different types of advertisements. This can be beneficial if you have visitors from all over the world who may prefer certain kinds of ads or target markets. By having several options, you can make sure your site has something for everyone.
Another benefit is increased competition among advertisers which could result in higher earnings as each network vies for clicks from your customers.
Moreover, it gives you greater control over how much money you earn since you can adjust bids and pricing across various networks simultaneously in order to optimize your campaigns for maximum revenue generation.
Final Thoughts
Ad networks give an incredible way for site proprietors to adapt their sites and bring in cash. Finding the right ad network can be precarious, as there are various variables to think about like similarity, cost-viability, and CPC/CPM rates.
The best way to find the best ad network for you is to direct all critical examinations and evaluate each one based on what it offers that may be of some value, assuming that it meets your specific requirements.