Being the owner of a web design company seems like an excellent profession to pursue. After all, there has never been a better time to use the internet to run and scale a digital agency. Accessibility to online tools that allow more efficient use of project management and networking with clients and team members offers state of the art ways to create an effective workflow and communication process. Building a thriving web design company from the ground up can be very rewarding when done sustainably and strategically. Let's look at some proven ways to turn your design firm into not only a rewarding pastime, but a profitable business endeavor.
1. Hire more talent to build a solid team
Every day there are startups in need of a new website, as well as established companies looking to redesign their outdated ones. In fact, it can easily become overwhelming when you start getting a steady flow of work coming in. Are you trying to do all the work yourself?
Many business owners or web design freelancers that are attempting to grow their web design business continue to try to take on everything themselves, knowing they will get the job done right and not have to worry about placing the responsibility elsewhere. However, this is the biggest hindrance to scaling. They quickly become bogged down with work and their own limitations, forced to turn away new projects because they aren't physically able to take on any more themselves.
The solution: hire. Hire, and build a solid team to run a successful web design company. With quality vetted employees in the right positions, you can free up your time to do what you do best, focusing on the things the business needs you to do to keep it alive and thriving. You will need to do sufficient background work and maybe some interviews to make sure the candidate is correct, but they can be the backbone of your business and help to take the load off of your shoulders.
2. Develop a solid marketing strategy
Every web design business must have a sustainable marketing strategy in order to remain viable. Without good marketing, no customers will know about you. A solid marketing strategy ensures that new customers are continually coming to you looking for your services and is the lifeblood of any company.
There are endless marketing opportunities, some online and some in person that can help web designers grow. Not all of these options will be the best fit, and some will have significantly better ROI than others depending on your situation and the funds that are invested. Here is a list of some of the more popular ways to market a digital agency:
SEO
Paid advertising
Social media
Cold calling/cold emailing
Networking meetups
Printed advertising/billboards
Trade shows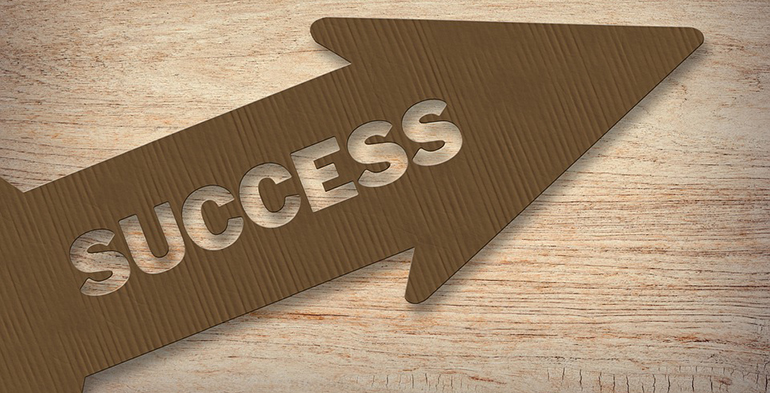 According to Small Business Chron, companies should allocate as much as 40% of their annual gross revenue to their marketing and advertising budget in order to scale. It may be necessary to pay these expenses out of pocket as you get off the ground until you start seeing ROI that proves its worth and allows you to pay your team from business profits instead.
3. Establish a recognizable brand
Perhaps you have tried to explain to a client the importance of good branding for their new website, but have you ever stopped to consider your own? How your branding is portrayed – or not portrayed – on your website and printed materials such as business cards is a very important factor when it comes to establishing trust with new clients.
Make sure your brand strongly embodies your team, your culture and your mission as well as lingers in the minds of customers with the use of a well thought out logo and name. Don't be afraid to be creative – after all, you are in the design field.
4. Specialize in a niche
To niche or not to niche – that is the question. Choosing to service a particular industry comes with a unique set of advantages and disadvantages. Not being able to market to any kind of company might seem like a limitation, but specializing can result in higher closing rates due to clients feeling like you are the best fit out of all of the more general firms. After all, when you focus on serving one particular segment of clientele, more trust is built. They feel like you understand their unique business better.
Drilling down to a target market can also help when it comes to managing your online marketing campaign. With advertising platforms such as Facebook, you will be able to target people who are already in the exact niche you would like to service. It also becomes easier to tailor your landing pages and website around those users in order for them to feel more comfortable with you.
5. Provide exceptional customer service
Without good customer service, a business won't last very long. Unhappy customers result in negative reviews, unfavorable word of mouth reputation and ultimately a business that causes prospects to run the opposite way. With the advent of social media, it only takes one angry influencer to publish a tweet on their poor experience with your brand to deter potentially thousands. Don't doubt it - newcomers who are considering hiring you will want to check your reviews page on Google My Business or social media, and will be greatly deterred if they read that others have been having issues with your business. They might even reject you altogether and go with a different company because of that seemingly insignificant one star review and the comment that was written under it.
The contrary is also true: good customer service results in a good reputation and often times, customer referrals that lead to more quality work. Exceptional customer service will also result in clients that come back to you again and again for their website and design needs, as well as a positive working relationship each time there is an interaction. It sets you apart from competitors who aren't prioritizing it. Quality customer service will ensure your business upholds the highest standards in professionalism and reliability, as well as harvest more five star reviews to encourage potential future customers.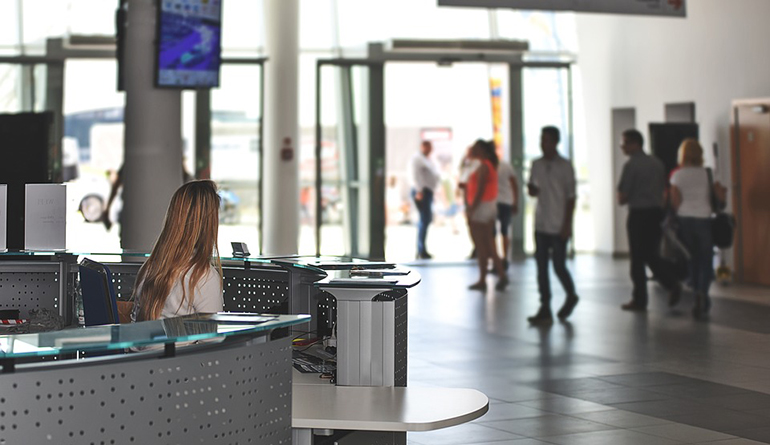 6. Create a beautiful finished product consistently
Good design coupled with a fully functional working version of a website is the first step in offering a service that clients will pay well for and appreciate. If your work is dated and you don't keep up with the latest trends in design, you have a good chance of falling behind and getting out-competed by other firms who are staying in step.
The quality of your work will also help to develop a portfolio that catches the eyes of visitors to your company website. They will be attracted to the aesthetic value of your site and may even hire you because they want the same look for their own site. A good portfolio proves that you are able to deliver results, not just promises, of a beautiful finished product.
7. Construct a customer referral rewards program
Incentivizing past customers to refer you to their colleagues is the core of a well-developed referral rewards system. Having such a program in place can put you in a network of quality clients that come to you with instant trust. After all, you came highly recommended by so-and-so. You can reward your clients for bringing you the additional work by offering services at no additional charge. Additionally, send follow up email reminders for them to claim their rewards after their projects have been completed.
Wrapping it Up
Growing your web design business isn't always easy, but the efforts pay off as you acquire more clients, offer them excellent service and establish a reputation for your company. By implementing the strategies listed above, your business can witness massive growth this year and in the years to come. What strategies have you used to try to scale your business?