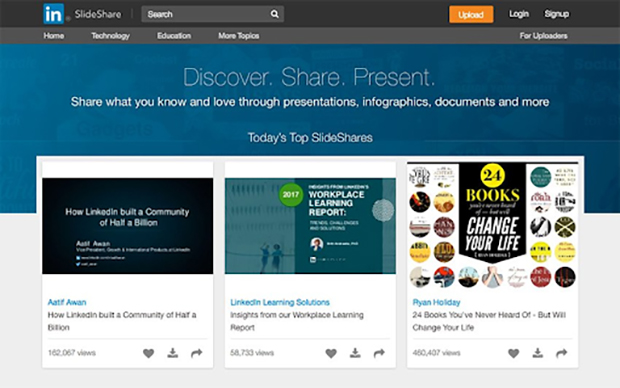 We are all aware of the many great uses for a PowerPoint presentation, which can also be shared online.
Now, another alternative to this on-premise presentation solution is SlideShare – the globe's largest community to share presentations.
In fact, SlideShare marketing can benefit any business. Making slide presentations can also attract your ideal customers.
You simply can not ignore SlideShare, which has over 60 million unique visitors.
If you're a content marketing company, public speaker, vlogger, or independent contractor, you can use this platform to generate more leads and increase traffic to your website.
For easier delivery, integrate them in articles or any HTML file, directing targeted traffic to your homepage and interacting with your audience.
You can generate and publish slide decks to generate thousands of views, increase traffic to your web pages, and take your business to the next level without doing any promotion.
This article will teach you how to use SlideShare presentations to drive relevant traffic.
9 Smart Strategies to boost traffic and leads to your site with SlideShare presentations
The below-mentioned strategies are straightforward, but the outcomes will astound you. Let's get this party started:
1. Handle title slides like screen grabs in videos
The main slide should be incredibly eye-catching, which is something that all of the top PPTs on SlideShare share in common.
Your display has a chance of being showcased on the main homepage of SlideShare, and the slide with the headline is the first aspect SlideShare subscribers will see. You will not get clicks if the first slide doesn't grab visitors' attention, so consider your title slide similar to an appealing video thumbnail that you generally see on YouTube.
Use vivid colors, eye-catching pictures, and a punchy, explanatory presentation headline. Just ensure that your video content is up to par to justify the hype.
2. Use guest blogging to gain early exposure
As we mentioned in our first tip, hitting the SlideShare homepage ought to be a primary objective, as it can produce a large amount of traffic for your PPTs.
The point is, it's simpler to get showcased if your innovative presentation gets a lot of views right away.
But, if you do not have a wide audience to reach through your own articles, make use of the strength of guest blogs to start generating more clicks as well as shares for your slideshows right away.
While this method works for all of your previous SlideShare presentations, building hype for a fresh presentation is indeed the ideal route to have it on the main website in our experience.
You must keep in mind that you can incorporate slideshows (just like videos) and also have a solitary presentation showcased on various sites.
This increases your chances of receiving more views and shares, and thus increasing your chances of being displayed on SlideShare's homepage.
3. Use presentations as teaser trailers for the full material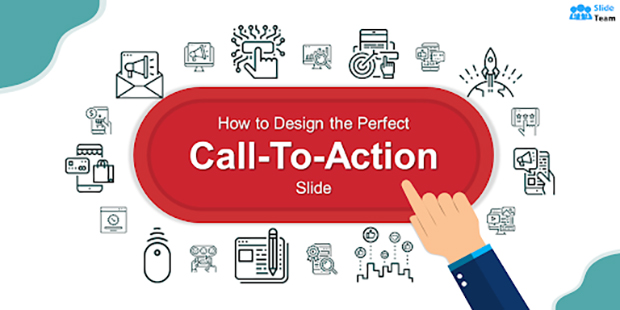 Anyone acquainted with SlideShare might very well tell you that you should provide a final slide with a call-to-action (CTA) for generating leads.
An even better strategy is to utilize a CTA for extra content. For instance, you could take a massive ebook and generate a slideshow that only shows a portion of the content rather than the entire book.
Since audiences are already geared up to check out the rest of the subject matter they were just watching, this works much better than a formulaic CTA for extra content.
So if you produced a high-quality and impressive slideshow, numerous users will gladly complete the questionnaire to access your fenced content.
Just start making the CTA button clickable in your demonstration; it's critical for generating leads, especially if your slideshow is engrained on some other site.
But don't compromise with the quality of the teaser slide: not only must your downloadable material be substantial, but your slideshow content should also put its full effort and include sufficient great content to make the click-through meaningful for your visitors.
4. Don't skip on Search Engine Optimization (SEO)
Another thing to keep in mind is that when you upload a video presentation to SlideShare, your brand has the strength of the SideShare sphere at your fingertips.
Your video's headline, summary, tags, links, as well as comments all have an effect on how it positions in search results.
You're also probably aware that ranking with YouTube videos is frequently easier because of the powerful domain. Most of this is correct for SlideShare too though.
Despite it having a bit less credible domain as compared to YouTube, SlideShare PPTs still hold some significant weight in search engine results.
Hence, you ought to be aiming for the keywords that you would like to get discovered during the search in the slides you upload.
5. Recognize your audience
One of the causes SlideShare is so effective for marketing communication is its extremely professional audience. Its viewing public is more skilled than that of LinkedIn.
Unlike visitors from Facebook or Twitter, most SlideShare consumers are out there to either boost their professional skills or discover business-related material.
It is also a great predictor of the kinds of content that do well on SlideShare.
6. Highlight the details
As per research, longer slideshows outperform shorter presentations. In fact, PPTs comprising 60 or more slides get the most views.
We can only theorize as to why it is the case, but it could be because SlideShare is primarily used by experts who are looking for data-focused, material-packed presentations having a bit more depth.
Don't ever be afraid to go into detail in your SlideShare subject matter and to stuff your presentations with data.
Unlike on YouTube, in which shorter content is more likely to be successful, SlideShare users prefer longer content.
7. Create impressive presentations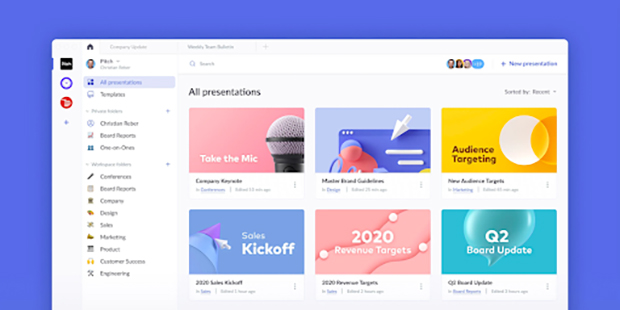 Keep in mind that SlideShare is a powerful, visual channel. Recognizing this, this goes without saying that well-designed presentations with heartfelt, vivid imagery will perform the best.
Not only must the information you present be intriguing; but your slideshow's visual quality must also complement the value of the data presented.
Here are a few highlights from nicely crafted – and popular – SlideShare presentations:
Strong, bold colors and big text to draw users' eyes and interest and make the material easy to read
Topic-specific presentations that go into great detail about a single topic and include a lot of data
Graphs, charts, photos, and graphics that play a key role in your presentation
You can also go for presentation deck templates, which are fully customizable, professionally designed, and delightfully easy to use.
Also, have a clean, linear structure. Keep in mind that this would be a PPT that people will be watching with no further elaboration or information. It must be eye-catching, simple, and straightforward. Forget about intricate structures.
Their attention is just on the slides, which they are currently viewing. The best presentation frameworks are lists and narratives.
8. Go for content that matters
The subject matter you select will play an important role in differentiating between decent and great outcomes. If you would like to publicize your blog, include something interesting in your slides.
For instance, it can be a bunch of useful travel tips. Sentimental slides are often a hit – try making presentations about folks you've met, foods you've tried, or anything else which makes a great collection.
You can also display something surprising or unusual. One thing is certain: emotional visuals and content give good results on SlideShare.
When creating your first SlideShare demonstration, pick a good topic and start listing down a range of items to illustrate it.
Remember, you're giving a presentation. Hence, from your pick only the best material will be used. Get rid of everything that isn't worthy. Consider slides to be banners with clear, powerful headlines and high-quality images.
If you've already written a number of blog posts with excellent content, consider summarizing them.
Create a presentation that includes a snippet or overview of the post, stunning photos, statistics, and catchphrases to pique your audience's interest!
9. Develop a marketing strategy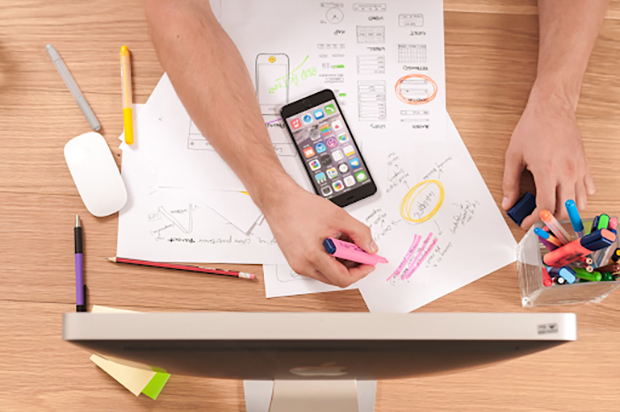 It isn't always easy to get people to notice your new presentations.
Make absolutely sure that you have a strategic plan before you publish one. This increases your chances of appearing on SlideShare's main page in the "hot on..." bracket.
Ensure that other individuals in your advertising department are prepared for using your PPT in their advertisements before you click the "publish" button. Look for every possible way to promote it.
SlideShare is also useful because the presentations can be easily shared on Twitter, your blog, or your landing page. As a result, your audience does not even have to exit their favored platforms to access your content.
A single presentation could be part of a larger campaign. Promoting it across all your social media channels will yield the best results.
Conclusion
The majority of online marketing specialists and website owners concentrate on Facebook, Twitter, YouTube, LinkedIn, and Instagram.
SlideShare is frequently misunderstood. As many marketers avoid this forum, the competitiveness is relatively low in comparison to other conventional networks.
Presently, SlideShare is among the sites on which you can get a lot of people to notice your content right away. Don't squander this chance.