Web designers are continually challenging one another when it comes to creating the most enticing, visually appealing, and immersive online games experience. Believe it or not, the gaming aficionado is equally interested in the web designer's pedigree as he or she is in the game itself. The history of the video game enterprise, the adeptness of the creative team, and the inspirational value of engaging online games are paramount.
The elements that comprise effective, perhaps even transformative video game experiences are found in the design components. These encompass a wide range of features such as animated videos, carousel sliders, imagery, the graphics interface, and the general look and feel of a website and/or the web design. It's a tall order attempting to create a one size fits all product for all fans of online games. Fortunately, there are characteristics inherent in the best-designed and most artfully developed websites. Let's look at 7 successful online games web designs and briefly discuss the merits of each.
#7 Dead Island: Riptide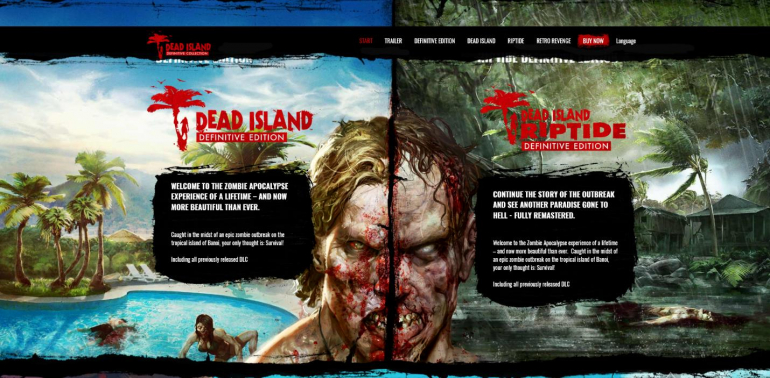 Dead Island: Riptide was released in 2013. This PG-rated video game is a stellar inclusion on our list of top 7 best-designed online games. This game takes players in a fully immersive jungle hunting experience, where ancient tribes and bloodthirsty warriors reign supreme. The audio-visuals are spectacular, creating a blanket-style allure that enshrouds you from the moment you click to play. A combination of punishing monsoons and an apocalyptic zombie outbreak have transformed the island into a monstrous haven. Interactive elements include basic fighting skills, throwing tomahawks, and disembowelling ravenous zombies before they clamp onto your flesh.
The Dead Island: Riptide webpage has also been fully digitally remastered. All new patches have been implemented, with classic side-scrolling entertainment, endless-runner game sets, and a truly scary zombie apocalypse-style game. Among the many features in the website are HBAO and motion blurs, enhanced game geometry, 1080-pixel resolution, with 30 FPS, and other high-end game enhancements.
#6 The Last of Us Part II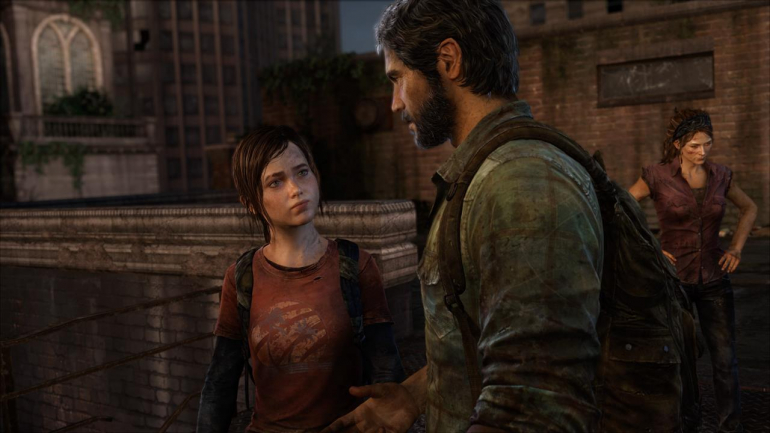 The
Last of Us Part II
is a PlayStation powered game with strong parental advisory recommendations. This game features as a Hollywood blockbuster terror story, with limited colours on the Naughty Dog-designed website. The Last of Us Part II centers around Ellie and Joel, including several new characters. This enticing video game is geared towards an older audience, since there are some pretty gruesome scenes to work your way through. However, the website design is spectacular. There are incredible trailers, video game teasers, widgets, and multimedia-rich imagery. The content is spectacularly showcased, and the visual artistry is evident in the facial expressions, angst and dread that makes this a masterpiece of creative design.
#5 – Watch Dogs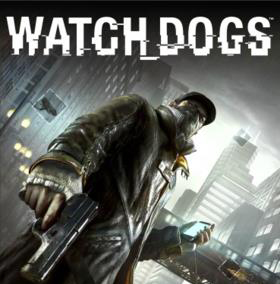 The Watch Dogs website is designed similar to the game. In other words, there is a flat-screen look and feel, with a limited colour configuration with blending, blurring, and use of shadows. It is first and foremost an adventure-laden game developed by Ubisoft in 2014. Set against a unique Chicago cityscape, Watch Dogs is all about hacking. The entire grid is under attack in the city, and he who controls data controls Chicago. The sequel to watch dogs, Watch Dogs 2 was released in 2016, to critical acclaim.
The initial specs for the game were focused on driving. The game's development began 5 years before its release, in 2009. Driving physics were an important component of the design process that needed to be tweaked. Thanks to their technical prowess of Kaspersky Lab, Watch Dogs could create realistic hacking mechanics. Some 130 employees pooled their talents for a period of 1 year to make this game as effective, true to form, and realistic as possible. From a design perspective, this one is world-class.
#4 – Starburst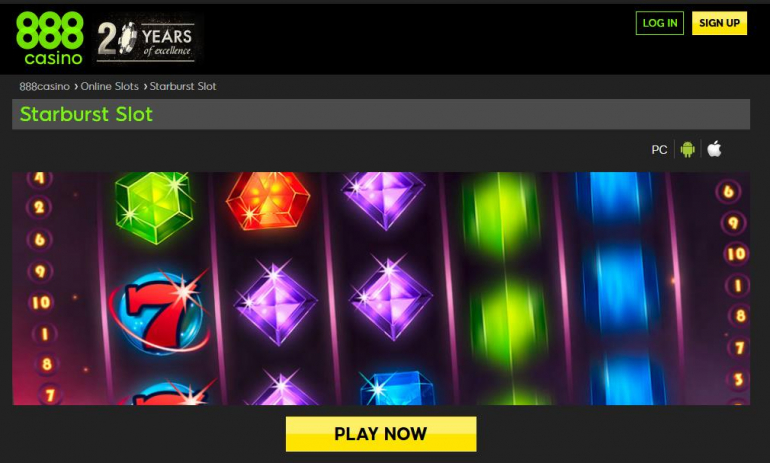 The interstellar experience is hot property right now. Everyone is trying to cash in on creating the ultimate space-themed adventure in online games. One of the latest additions to this highly populated genre, and arguably one of the best designed is Starburst. The webpage leading to the game is like the proverbial carrot that gets dangled for a would-be shopper. It is expertly crafted with a profusion of glittering gems, a fabulously user-friendly interface, superb web design and placement of images, content and call to action (CTA) buttons.
Starburst has been hailed as one of the premier video slots games at leading online casinos like 888casino. It slots in with the space theme beautifully, with 5 spinning reels and 10 paylines of supercharged, energy-laden entertainment. The webpage does a fine job of extolling the virtues of the game, with brief descriptions of highly complex in-game features. The webpage is built into the broader 888casino platform, for quick-click functionality on PC, Android, and iOS devices.
#3 – Vanthia Game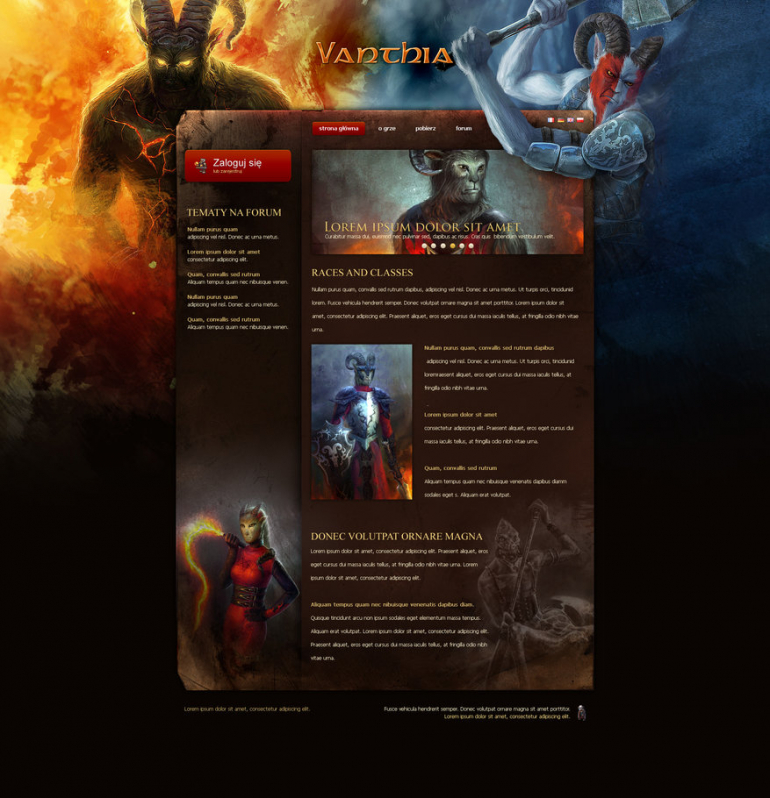 Vanthia is expertly designed with a minimal clutter and maximum creative flair. The demonic entities and fiery elements are all-encompassing. Text is minimized, and secondary to the visual artistry of the web developers. It is a graphics-rich, albeit multimedia-poor interface showcasing the angst and dread that the game attempts to capture. It certainly has potential as an effective webpage to grab your attention, and lure you into a deeper, darker world of some pretty scary multimedia-rich thrills.
#2 – GiantBomb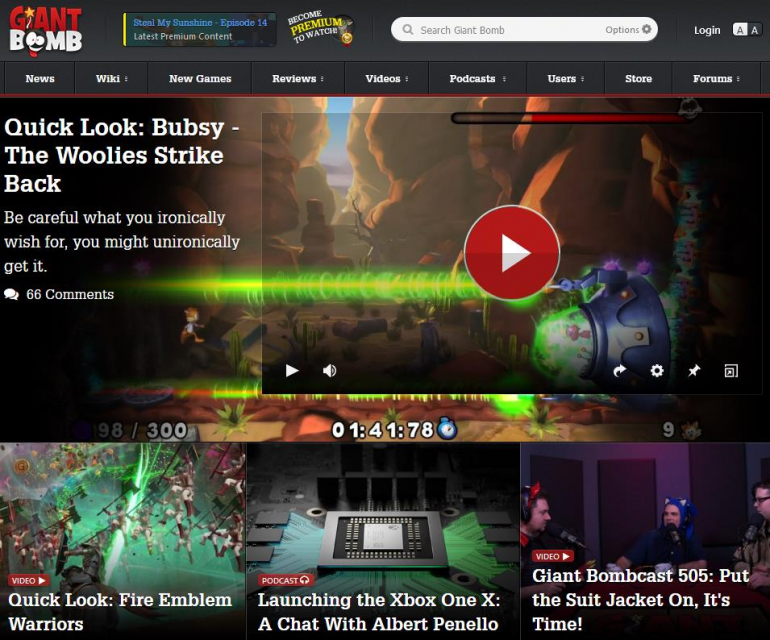 What Vanthia lacks in terms of detail, GiantBomb makes up for in abundance. Clearly, the web developers of this game portal had something else in mind entirely. Notice the extremely busy user interface and user experience in GiantBomb. There is significant activity taking place, and this multimedia-rich website showcases plenty of videos, interactive blogs, articles, tips, tricks and strategies for players. Clearly, this is a little different to promotional sites, with user-friendly navigation, and a wide array of information on all aspects of your favorite video games. Drop-down menus, quick and easy searching/browsing functionality makes this a contender for top website design.
#1 – Sparta: War of Empires

Perhaps Sparta: War of Empires is a surprising inclusion at #1 on the list of top 7 most exciting web designs for online games. However, nothing about game creator Plarium is done in a haphazard fashion. This game is exciting to the max, and the visual artistry, design elements and storyline combine to create a fully immersive online experience. This is a strategy-based MMO (massively multiplayer online game) title, with a truly global player base. Sparta: War of Empires is set in the fifth century BC in ancient Greece. Much like the eponymous Hollywood blockbuster flicks, there is a definite uniqueness about the fight sequences, imagery and action configurations. This all translates perfectly in the website design, where various interactive components are fused together for maximum immersion and gameplay. Sparta: War of Empires is expertly crafted to deliver everything that the 300-franchise sought to achieve.
The Designer's Final Word
This compilation of 7 expertly crafted websites shows the diversity that is possible with UI and UX. Certain web designers opt for the visual artistry that sets them apart from others, but other creative experts may prefer a clutter-free approach with minimal text and limited imagery. Whatever multimedia-rich elements are included, ultimately it's about the web designer stamping his/her unique footprint on the content. This translates perfectly in each of these examples.