Offboarding is a strategic process. Although it starts with the HR team that initiates the process, IT pros are also included. One bad interview can turn into a malicious insider that will cost a company thousands. To do it right, you need a solution that mitigates the risks of data loss. The best practice is to get the most out of that process by implementing a Zero Trust cybersecurity approach.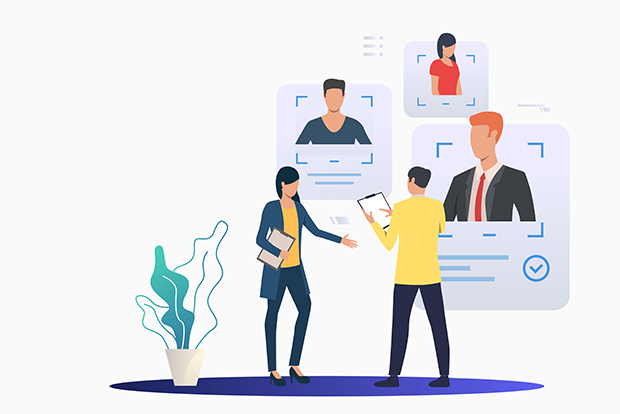 If onboarding refers to what a firm does to acclimate new personnel once he agrees to accept a job, offboarding means the opposite. Separation starts if an employee is no longer going to work here. And to do it right, a system that helps to serve ties with that individual as neatly as possible is a must.
With that in mind, the following is a guide to offboarding in 2022 and what organizations need to know.
What Is Offboarding?
There are different reasons for separation. It sometimes happens because of a salary dispute or when the company asks too much of a worker. Whatever it is, the company hopes that this separation is on friendly terms. The saddest part is that it is not always the case.
A successful transition departing is a key for a firm that wants to thrive in the long term. And the right way to begin the process is with feedback from an exit interview. The other step is to share knowledge with others.
Coordinating offboarding activities is the task of an HR team. For a mid-sized business, that is not an issue. However, a smaller firm rarely has a dedicated HR team behind. Often, you might manage the process as a firm owner. In some cases, a direct supervisor or office manager should handle it.
During that separation, the worker might take away any personal items that don't belong to the company. At the same time, a worker might spend a little time with HR signing one or two papers. He needs to turn in equipment, collect feedback through exit interviews, and deactivate passwords and access rights.
A good strategy for transition departing ensures no open access, nor are there any loose ends. Nothing should be lost, and there shouldn't be opportunities for a security breach. Therefore, you need to do it right to mitigate the risks of data loss.
The benefits of an effective termination strategy are:
Smooth transition into the role;
Ability to tie up loose ends;
Getting direct and honest feedback;
Opportunity to leave the firm with a final positive impression;
Leaving the door open to return in the future.
Think of termination as part of the bigger picture of the personnel lifecycle. It starts from the employee's first day to after they leave.
But first, you need to understand how to build and optimize your worker life cycle. If you do it wrong, you risk facing expensive litigation, the loss of trade secrets, organization property, or a poor employer brand. Instead, you are more likely to avoid each with a good strategy at your fingertips.
So, know your goals. Thus, you might want to:
reduce risk,
improve efficiency,
increase productivity.
Offboarding Mistakes to Avoid
Mistakes happen always. They are a part of our everyday life. And termination mistakes are no exception, too. The key is not to be afraid of failure during this period. The more you fail, the more you'll learn.
Go down the list of the most commonly seen mistakes to learn what to expect. Here it is:
The right exit strategy helps the worker leave the company on good terms. But security is your top priority as it will benefit your organization in the long run.
The termination often seems like a divorce. It starts on good terms, but it is rarely peaceful in the end. Whatever the reason for exit, your HR team needs to remain friendly unless the situation dictates to change the strategy.
Not using data to create an effective offboarding strategy
Everything happens for a reason. So do offboarding. Whatever the exit process goes, you will want to improve it over time. For that, measurements are the key. Without data, you cannot see where you are without data.
It is always a bad idea to avoid exit interviews. This way, you don't see the in-depth details that make a big picture. It is worth your time to know how to improve your workplace.
Sharing knowledge is one of the first steps to take once a worker decides to leave the company. It is a way to reduce training costs and the learning curve of future personnel.
To give you an idea of why security matters, here is some data to learn. Fifty-two percent of IT pros know someone who can still access a former employee's data. And even if it is something we don't like to think of, the time is now. Do it right so that people don't have access to company systems and networks after they leave.
Existing workers are often the reason for security risks. If you have remote personnel, then it is time to check out your gaps. Here are some things to consider:
It is rare when an enterprise doesn't take care of its data. You do your best to invest time, money, and effort to protect your data loss. Otherwise, your firm can't operate and function the right way. Also, it is a way to protect your customers. To build trust and relationships with your customers, you must ensure a data-safe experience. Secure the gaps if you don't want to be a part of the sad statistics. As the Data Breach Investigations Report states, around 40 percent of employees have stolen the data from their former office.
Whether purposely or by chance, your former worker takes confidential data. Things happen. The bad part is that regulatory compliance laws are rigorous. Managing them is a tough task.
Reputation matters. A good reputation can be lost in a matter of minutes. On?e data is lost you risk getting lost among customers, vendors, and partners.
Bureaucracy is not a bed of roses. However, it matters a lot. One lost personnel document reduces your efficiency.
Tips for Creating an Effective Offboarding Strategy
When you start with creating your strategy, make sure it is defined as part of your Zero Trust security architecture. That is the best practice to follow since it inherently uses the principle of least privilege.
From the technological point of view, it is smart to give employees a bare minimum of access to do their jobs. Thus, you will make it easier to follow the separation process and avoid issues like privilege creep.
Another advantage of a Zero Trust security approach is centralization. Understand who are your users and see what they do and when. Also, use a micro-segmentation method. Block a user every time he gains access.
Now, let's go down the tips on creating an effective separation strategy.
That is the most creative part of the process. The devil is in the details. That means that even referring to your former workers as alumni will create a better overall perception of your brand. Often, your former workers might become your contractors or customers one day. And with a positive working experience, they are more likely to come to you. Treat your employees the way you'd like to be treated in the same situation.
Create a detailed plan that follows some system. Describe each step of the process to ensure nothing is lost. Include post-employment payment, 401(k)s, a guide for transitioning health insurance, physical and intellectual property handover, and signing a non-disclosure agreement and non-compete reminders.
Create transparent knowledge-sharing protocols
Sharing knowledge with other employees is vital. It helps save money and time to keep other key players on the team in the loop. With a protocol for seamless sharing of knowledge, your company stays transparent.
Document the knowledge transfer
Even with a formal process, you win. You reduce disruption and keep things running smoothly. Don't let anything impact daily operations. The key is to save time and money and transfer knowledge to other key team players stress-free.
It is not important only to hear from a leaving worker the experience he had. Feedback is a two-way street, and there is so much information to learn that you might not otherwise be aware of. There is always 'Santa barbara' happening in the everyday life of any company. It is rare when you know all the finesse. A wrong decision will have a negative effect.
So, What's Next?
When you think you're ready, then think twice. Make sure you've done your homework and prepared any final documentation. Review the documents. Request a benefits status letter for the HR team.
The money issue is hot for a worker. So, make no mistake with the final paycheck. Ensure it includes outstanding wages and commissions, unpaid expenses, severance pay, health spending account balances, and unused vacation pay.
Did you have the pleasure of working with a public-facing company? Add this information to your company website. Update it. Create a blog post or newsletter popup that keeps your audience informed.
Since there is no all-in-one software for all your organization processes, creating an effective strategy takes time. Afraid not to learn from your failings, you get the most secure termination process possible.